Roam the open, warehouse-style headquarters of Facebook in Palo Alto, Calif., and you'll see posters on nearly every wall encouraging innovation. One in particular reads, "Move fast and break things"—a principle that Facebook CIO Tim Campos says is core to the success of his 65-person IT team.
"Facebook is all about innovation. To be the best, we need to innovate. And for people to innovate, they need the freedom to make mistakes—it's part of the learning process," he says.
Campos, 38, adds that his IT department has benefitted from operating inside such a ground-breaking enterprise. "We've been fortunate enough to be right next to this huge source of new ideas and innovation—Facebook the product—and those new ideas and innovation are bleeding over to how we think and manage IT at this company," he adds.
Since joining Facebook as its CIO in August 2010, Campos has learned a thing or two about innovation—what works, what doesn't and how to foster an environment conducive to it.
Here, he shares five lessons he's learned about innovation in the workplace from his first-hand experiences with success and failure at Facebook.
[Want more tips, tricks and details on Facebook privacy? Check out CIO.com's Facebook Bible.]
Lesson 1: Lead the Charge
Campos says that while the role of IT has changed dramatically in the last 10 years—moving away from keeping the lights on and managing risk—CIOs need to remember that the IT organization still exists to make the company more productive. It's the CIO's job to ensure that's happening, he says.
"When you have waves of change, it's important to lead the change and not be a stick in the mud and slow things down. If you don't lead, users will," Campos says. "No company wants a CIO that's behind everyone else. If your company is telling you what to do, you're not leading."
Lesson 2: Plan Time to Innovate
One way to lead the charge, Campos says, is to schedule time for employees to innovate. Facebook calls these "hackathons."
"Hackathons are very much engrained in our culture—we have one every few weeks. There's no purpose to them; they're a complete license to fail," he says. "You spend your time doing something that is or isn't related to the company. The point is to be as creative and innovative as possible. It's bragging rights for employees, too."
[Workplace Culture at LinkedIn, Facebook and Google: 4 Lessons For You]
One example of an idea that came to fruition via a hackathon is FaceBus. Facebook has a shuttle service that transports employees from surrounding cities to work, as well as from one part of campus to another.
The shuttle service has perks for both the business and employees: Since employees don't have to drive to work, they can use the travel time to get some work done. The shuttles are also a greener mode of transportation, and they reduce parking. The only problem was that no one ever knew when the next bus was coming.
During one hackathon, a group decided to tackle that problem. "We wondered, 'Can we put some sort of GPS receiver [on the bus] that would translate where the bus is, and then create an app where employees could track it?'" Campos says. "Before we knew it, FaceBus was born. The idea of these hackathons is to prototype an idea, then work with someone to make it real."
Lesson 3: It's OK to Fail
Campos says Facebook's culture is different from many other businesses because rather than discouraging failure, the company encourages it.
"One of the things that's really powerful—and what innovation effectively is—is a license to fail. When you're willing to tolerate failure, people are willing to do things differently. And if you're not willing to do things differently, you have to do it in a tried-and-true way, which is not innovative," he says.
[10 Must-Have Facebook Apps and Add-Ons]
Because Facebook has engineers working in the middle of the night, for example, the company didn't want to impose a lengthy request process if an employee needed a new keyboard or mouse, Campos says. A solution the IT department devised was a kiosk placed outside of supply cabinets.
Here's how the new supply procurement system worked: When employees needed a memory stick or a power cord, for example, they scanned their badges, then scanned the item they were taking. They'd subsequently receive an email verifying what they took. A good, innovative idea in theory, Campos says, but employees used the system only five percent of the time.
"Ultimately we decided to turn it off. It was a horrible failure, but my point to the team was not, 'This is a black mark that goes on your record.' It was more like, 'What can we learn from this?' And it was pretty insightful," Campos says.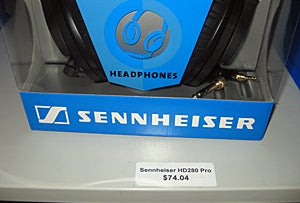 "We learned that we never defined a clear objective; we were more enamored with the coolness of it. And ultimately we learned that we didn't need technology to solve the problem—just putting the price tag on the item changed employee behavior. We learned that if we gave them the information, they'd make the right choice."
[Facebook Privacy: 10 Must-Know Security Settings]
Lesson 4: Take Pride in Your Successes
Campos says the project he's most proud of was a system his department introduced to ensure Facebook employees were using their cell phones—which Facebook pays for—within appropriate limits.
Because the IT department manages the payment of employee cell phone bills, employees generally weren't aware of the charges they accrued monthly.
"Rather than putting draconian controls on bills and saying, 'You can't spend more than $50,' we wanted to give managers and employees more visibility into their usage," he says.
The solution was a telecom expense management system. Every month, employees and managers would receive a report on how their phone usage compared to others in their department and outside their department.
"Based on that, employees could see if they were higher or lower, and then make decisions about whether what they're doing is OK," he says.
Since implementing the expense management system, telecom costs have been "significantly" reduced, a Facebook rep says.
This initiative, says Campos, "really showed the power of information, which is what our department is all about—producing information to make business decisions and make the company more effective and productive."
Owning your wins, he says, is key to continual, successful innovation.
[CIO.com Teardown: Facebook CEO Mark Zuckerberg]
Lesson 5: Consider the Cloud
Campos says that Facebook is operating ahead of the technology curve and is currently where most companies are headed, due in large part to their adoption of cloud-based technologies.
"Facebook is really a different planet. From an IT perspective, Facebook grew up with a different stack of IT available to it. We're a very next-gen tech company from the way we scale our site to everything else," Campos says. "The majority of our enterprise apps are SaaS-based. We don't have the same infrastructure investment that other companies do. Our operations team is very small because most of the infrastructure comes from SaaS," he says.
As a result, Facebook spends less time in the traditional "keeping the lights on" mindset. "We want people to take ownership to drive things," he says. "That is core to who we are. It's why Facebook moves as quickly as we do. It's in our DNA—move fast, be bold."
Kristin Burnham covers consumer technology, social networking and Web 2.0 for CIO.com. Follow Kristin on Twitter @kmburnham. Follow everything from CIO.com on Twitter @CIOonline and on Facebook. Email Kristin at kburnham@cio.com