If you're a Peter, Bob, Deborah or Sally, there's a good chance you may have climbed the ranks to earn the top position at your company as CEO. If you're a Rajesh, Ravi, Kiran or Jun, you might work as an engineer. And if you're an Emma, Katie, Claire or Jennifer, you could be a human resources employee. That, according to new data released by professional networking site LinkedIn.
The LinkedInsights data team culled information from more than 100 million public profiles on LinkedIn to determine the "top" names now, by finding the most over-represented names within a specific population or functional area.
Their findings include the top names for male and female CEOs, engineers, HR representatives, members of law enforcement, salespeople, restaurateurs and athletes.
"It's no secret that people often associate their title, employer and even their education as part of what defines them and their professional brand," says Monica Rogati, a senior data scientist at LinkedIn. "What's interesting about this data is that we were able to discover a correlation between a professional's name and the industry or functional area in which they work."
One correlation the LinkedInsights data team found was that sales professionals tend to have short names with around four letters, such as Chip, Todd and Trey, while engineers tend to have longer names, around six letters, such as Rajesh, Jeremy and Andrew.
Frank Nuessel, editor of Names: A Journal of Onomastics, says that the use or nicknames versus longer names can be attributed to the individuals' line of work.
"It's possible that sales professionals in the U.S. and male CEOs around the world use these shortened versions of their name as a way to be more approachable and accessible to potential clients," he says. Female CEOs, however, tend to use the full version of their name, Nuessel says, which could signify that they want to be taken more seriously and professionally.
[Want more LinkedIn tips, tricks and analysis? Check out CIO.com's LinkedIn Bible.]
[Skip to the full list of top names for professionals.]
How to Set Yourself Apart: 3 Tips
If you're a Peter, Bob, Deborah or Sally—or just have a common name—LinkedIn offers three ways to distinguish yourself from others who might share your name, but not your profession.
1. Claim your name. One way to get your profile to the top of search results when someone searches for your name is by customizing your LinkedIn profile URL so that it uses your first and last name as one word with no spaces, such as www.linkedin.com/in/JohnDoe.
To do this, visit your profile and click "Edit Profile." Scroll to where it says "Public Profile," and click edit. If your first name/last name combination is already taken, try a few easy-to-remember alternatives.
[Skip to the full list of top names for professionals.]
2. Showcase your skills. Another way to differentiate yourself from others with your name: add relevant skills to your profile. LinkedIn Skills is a hub where you can search skills to determine its popularity, peruse featured professionals and locations associated with that skill, find related jobs and groups, as well as discover whether that particular skill is trending up or down. To add them to your profile, visit the LinkedIn Skills & Expertise landing page.
[For more on LinkedIn skills, check out: "LinkedIn Quick Tip: How to Discover the Hottest New Job Skills.]
3. Beef up your connections. LinkedIn says that the "magic number" of connections is 50 contacts. That means your network should be comprised of all sorts of people: clients, coworkers, former managers, vendors, friends and even family—all people you trust, it says—so your network can vouch for you and contact you when they see career opportunities that might be a good fit.
[LinkedIn Etiquette: The Right Way to Request New Connections]
LinkedIn's Top Names for Professionals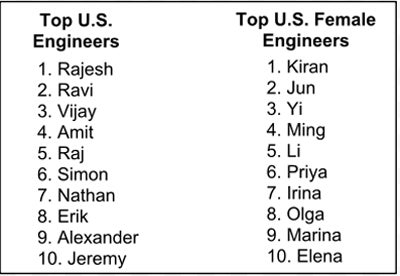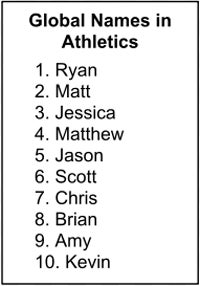 10 Ways to Get More Out of LinkedIn
LinkedIn Today: Tour What This Service Can Do for You
LinkedIn Revamps Security and Privacy Options: Your Guide
Kristin Burnham covers consumer technology, social networking and Web 2.0 for CIO.com. Follow Kristin on Twitter @kmburnham. Follow everything from CIO.com on Twitter @CIOonline and on Facebook. Email Kristin at kburnham@cio.com