Tired of all the iPad 2 predictions? So are we. With a nod to David Letterman's Top Ten list Signs You've Purchased a Bad iPhone, here are our favorite (yet fake) headlines that will no doubt be lost in the iPad 2 hoopla.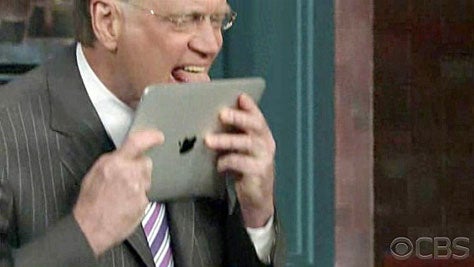 [ Considering the iPad 2? Here are 15 best iPad apps for newbies, reports CIO.com. ]
10. App Store To Reach 100 Million Apps—in 2026!
9. Ex-Apple Exec Pleads Guilty in $2.5 Million Kickback Case (wait, this one's true)
8. Madoff's Right-Hand Man Debuts "Padzi," an iPad 2 Enterprise Security Suite
7. Feds Investigate Charlie Sheen for Spreading Apple Rumors
6. Apple: Windows Phone 7 Keeping Us Up at Night
5. Inside Secret Meeting Between Zuckerberg and Jobs (wait, this one's true, too)
4. Publishers Can Keep iPad 2 Subscription Fees Says "Humble" Jobs
3. Apple Disputes Consumer Reports, Declares iPhone Antenna "As Solid as a Toyota"
2. World Peace Near: Jobs Gives $50 Billion Apple War Chest to Bill & Melinda Gates Foundation
1. Apple Buys Adobe, Flash Still Not Coming to the iPad
Tom Kaneshige covers Apple and Networking for CIO.com. Follow Tom on Twitter @kaneshige. Follow everything from CIO.com on Twitter @CIOonline and on Facebook. Email Tom at tkanshige@cio.com
Tom Kaneshige has been covering business and technology in Silicon Valley for two decades. As senior online writer at CIO.com, Tom covers Silicon Valley culture, BYOD and consumer tech in the enterprise.