Tired of all the iPad 2 predictions? So are we. With a nod to David Letterman's Top Ten list Signs You've Purchased a Bad iPhone, here are our favorite (yet fake) headlines that will no doubt be lost in the iPad 2 hoopla.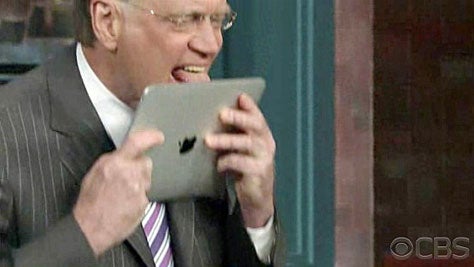 [ Considering the iPad 2? Here are 15 best iPad apps for newbies, reports CIO.com. ]
10. App Store To Reach 100 Million Apps—in 2026!
9. Ex-Apple Exec Pleads Guilty in $2.5 Million Kickback Case (wait, this one's true)
8. Madoff's Right-Hand Man Debuts "Padzi," an iPad 2 Enterprise Security Suite
7. Feds Investigate Charlie Sheen for Spreading Apple Rumors
6. Apple: Windows Phone 7 Keeping Us Up at Night
5. Inside Secret Meeting Between Zuckerberg and Jobs (wait, this one's true, too)
4. Publishers Can Keep iPad 2 Subscription Fees Says "Humble" Jobs
3. Apple Disputes Consumer Reports, Declares iPhone Antenna "As Solid as a Toyota"
2. World Peace Near: Jobs Gives $50 Billion Apple War Chest to Bill & Melinda Gates Foundation
1. Apple Buys Adobe, Flash Still Not Coming to the iPad
Tom Kaneshige covers Apple and Networking for CIO.com. Follow Tom on Twitter @kaneshige. Follow everything from CIO.com on Twitter @CIOonline and on Facebook. Email Tom at tkanshige@cio.com