In most bring-your-own-device plans, employees are the ones bugging management and IT to support their personal devices for work. But VMware took a much different tack when launching its BYOD program late last year: All 6,000 employees in the U.S. must use their personal smartphones for work.
VMware adopted an aggressive 90-day window for employees to make the transition, which included a looming cut-off date when company-owned smartphones would stop working. "We went all-in" with BYOD for phones, says VMware CIO Mark Egan.
VMware's big bet on BYOD was far from a sure thing. Egan had to rely on a new-fangled enterprise social network to quell employee anger over having to spend their own money on something VMware used to pay for. Egan was also hoping to save money with BYOD, a return on investment that often backfires.
Today, Egan says his goals have been met. But even he is quick to point out that this is only the first stage of his BYOD journey. He went after BYOD smartphones first. Now he plans to expand BYOD this quarter to include laptops and tablets, and so he's wrestling with an entirely new class of complex issues.
But Egan is used to pressure. It was pressure that brought BYOD to VMware in the first place.
The Big, Bad BYOD Mandate
Like many CIOs, Egan found himself in a tight spot that only BYOD had a shot at solving. Pressure was coming from employees claiming they can be more productive using technology of their choosing. Yet a tight IT budget simply couldn't support a huge swath of devices.
"I was getting what I'll call 'feedback' from my business partners that I wasn't offering a broad enough list of devices, as well as getting 'feedback' from our CFO that I was spending too much," Egan says. "I'm losing on both sides."
In the fourth quarter of last year, VMware aggressively rolled out a BYOD program aimed solely at mobile phones. The plan called for 6,000 employees to transition their existing phones from company-liability to personal-liability. They did this by taking ownership of the phone itself and calling the wireless carrier to change over liability.
Another option: They could pay out of pocket for any phone that supports BES or ActiveSync.
BYOD phones tapping into the network fall under VMware's acceptable use policy, giving VMware rights over the device. One is the right to wipe the device, which can lead to loss of personal data. Such arrangements favor the company and can lead to murky legal wrangling.
Employees couldn't opt out of BYOD, either.
Egan chose a BYOD mandate over a BYOD option because it was simpler. Having a mixture of company-owned phones and BYOD phones is a managerial nightmare, he says. With company-owned phones, Egan had to deal with broken phones, wireless contracts and deploying phones to new employees. (Half of VMware's employees have been hired in the last two years.)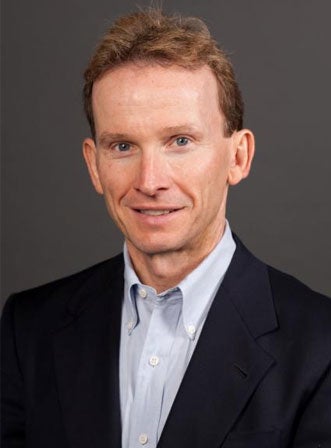 On the day Apple released the iPhone 4, for instance, Egan says he received a hundred phone calls from employees telling him that their current company-owned phones needed to be replaced. "Let's just say there was a coincidence on major phones shipping and either damaged or lost equipment," he says, adding, "You can't be hybrid in this."
Slideshow: 10 Coolest Tech Devices to Bring to Work
From an IT standpoint, there is little difference between a company-owned iPhone and a BYOD iPhone, says CTO Aaron Freimark at Tekserve, a services firm helping Fortune 1000 companies adopt the iPad. Employees will use consumer devices in a personal way, no matter who actually owns them.
"You're giving them or possibly loaning them the device, but it becomes their device for that period," Freimark told CIO.com.
Some VMware employees were taken aback by the BYOD mandate. "The response was, how can you do this to me?" Egan recalls. "You had people really happy and really sad. I initially got a bunch of flak from employees because, up to that point, the company kind of paid for everything."
Social Enterprise Network Eases Adoption
Employees with company-owned phones could simply take ownership of the phone itself and then call up the wireless carrier to change over liability. But that's not as easy as it sounds. The employee has to establish an account with the carrier and sign transfer of liability forms. It takes about three phone calls to do this. Carriers, says Egan, don't have the greatest customer service.
The transition to BYOD is labor intensive, agrees Brandon Hampton, a founding director of Mobi Wireless Management, a software and services provider advising Fortune 100 companies on wireless strategies. "We average about 20 to 25 minutes per user to convert from a corporate-liable to an individual-liable line—and we're good at it," he told CIO.com.
VMware turned to an acquisition it made last year, Socialcast, for help. Socialcast offers companies an enterprise social network platform similar to Facebook. Since nearly all VMware employees are already on Socialcast, Egan decided to use the social network to grease the BYOD wheels.
VMware employees use Socialcast to communicate and collaborate with each other: 73 percent of questions posed on Socialcast receive an answer. Of these questions, 57 percent are answered in one hour, 91 percent in 24 hours. The average question receives 4.2 responses.
Employees lit up Socialcast as they worked through the BYOD process, says Tim Young, vice president of social enterprise at VMware. They passed along carrier information, such as when AT&T was running a special or T-Mobile was offering a package with unlimited data.
"The self-help took a huge burden off IT," Young says. "BYOD is one of the biggest use-cases for Socialcast."
The tide turned from complaining to acceptance, adds Egan. "For a broad deployment, it's just invaluable," he says. "Be it Socialcast or some other tool out there on the market, I would recommend [a social network] to my peers to ease the transition."
The Seven-Digit Savings
On the cost side, VMware put a cap on the amount of reimbursement per employee so that wireless bills wouldn't spiral out of control. The amount varied depending on job function: a quota-carrying salesperson was allotted up to $250 per month, while most employees capped out at $70.
"I know what my phone bills were, and we're about 30 percent lower" with BYOD, Egan says.
BYOD cost savings, however, don't come easy. In fact, Aberdeen Group found that a company with 1,000 mobile devices can spend an extra $170,000 per year, on average, when they use a BYOD approach. (For more on this, read BYOD: If You Think You're Saving Money, Think Again.)
The problem lies in hidden costs: BYOD often leads to more expense reports filed every month, and a single expense report costs about $18 to process, Aberdeen says. This pushes up the average cost of a monthly BYOD phone bill to $90.
Slideshow: 15 Best iPhone Apps for Busy CEOs
VMware got around this hidden cost partly due to the company's BYOD demographics, partly to good management practices.
Roughly half the employees in the BYOD program are in sales and already file monthly expense reports. This means the phone bill becomes just another line item. For employees who don't normally file monthly expense reports, they can collect wireless phone bills over a quarter and put them on a single expense report, thus reducing the accounting burden of processing BYOD-only expense reports.
BYOD also didn't lead to new hires or more management overhead. "That's all been baked into our program, and I feel very comfortable saying that I will save seven figures this year," Egan says.
Here Comes the Hard Part
Now VMware plans to include BYOD laptops and tablets in the next quarter. Egan is taking a pilot-phase approach because computers are much more complex than smartphones in a BYOD setting. Computers can store a great deal more corporate and personal data, as well as critical applications.
"There's still a lot of issues sorting through the data, and then the speed of replication when you move that data around and how you segment the data on devices," Egan says.
Similar to using Socialcast, Egan will rely on VMware products for this part of the BYOD rollout. VMware's Horizon Application Manager functions like an enterprise app store, letting employees securely log into different apps based on their roles in the company. Another VMware product, ThinApp for application virtualization, enables desktop apps to run on tablets.
Slideshow: 15 Ways iPad Goes to Work
And then there's the data.
VMware has a storage product called Project Octopus, which is similar to the popular cloud storage service Dropbox. VMware reserves the right to look at data stored in Project Octopus and remove this data from the device.
With data, though, BYOD enters the foggy world of personal data and business data, employee privacy rights and corporate risk management. "That's a tough kind of issue to sort out," Egan says.
It'll be one of many challenges facing Egan as BYOD becomes an integral part of the company's computing and workforce culture.
Tom Kaneshige covers Apple and Consumerization of IT for CIO.com. Follow Tom on Twitter @kaneshige. Follow everything from CIO.com on Twitter @CIOonline and on Facebook. Email Tom at tkaneshige@cio.com