The Apple iPhone might not be dominating the smartphone market like its iOS cousin, the iPad, is commanding the emerging tablet market, but recent signs point to an upcoming iPhone boon that will go bonkers this holiday season.
And that's not all: Piper Jaffray analyst Gene Munster predicts Apple will sell a record number of Macs over the holidays.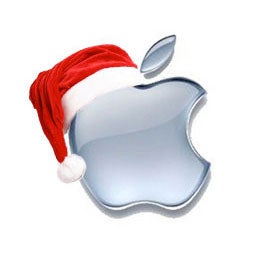 Apple shipped 17 million iPhones in the latest quarter, down 3 million units from the second quarter of 2011, due to consumers putting off purchases because of the upcoming iPhone 4S. In a new report, though, Gartner believes Apple will bounce back in the fourth quarter given strong early demand for the iPhone 4S. Apple sold more than 4 million iPhone 4S units in the first three days.
(However, Gartner reports that Samsung has become the number one smartphone manufacturer worldwide, tripling sales to reach 24 million, thanks to its Galaxy smartphones. Android OS market share in the third quarter hit 52 percent, compared to 15 percent for iOS.)
Slideshow: 15 Best iPhone Apps for Busy CEOs
When it comes to individual phones, the iPhone still rules. According to NPD Group, here are the top five best-selling mobile phones in the third quarter:
1. Apple iPhone 4
2. Apple iPhone 3GS
3. HTC EVO 4G
4. Motorola Droid 3
5. Samsung Intensity II
It's hard to imagine the iPhone 4S not being among the top three in the holiday fourth quarter, which could mean an Apple sweep of win, show and place.
Meanwhile, Mac sales have outpaced the growth of PCs quarter after quarter. Apple sold a record 4.89 million Macs in the most recent quarter, driven by the Macbook Air. That total surpasses the previous record of 4.13 million in last holiday's quarter. NPD reports Mac sales up 19 percent year over year in October. PC growth, on the other hand, is limping along at 4 percent.
Piper Jaffray's Munster predicts Apple will sell more than 5 million Macs this holiday quarter, accounting for almost a fifth of overall revenue.
So far, Apple has sold 40 million iPads, including 11 million in the last quarter. No other Android or BlackBerry tablet rival comes close, and analysts expect nice sales of the iPad this holiday season. But the iPad will face a hot new rival, Amazon Kindle Fire.
ChangeWave and RBC Capital markets surveyed 2,600 consumers about their purchasing plans this holiday season. Five percent said they either pre-ordered or are very likely to buy the Kindle Fire, while 12 percent said they were somewhat likely to buy.
With rising demand, Amazon ordered up another million Kindle Fires from its manufacturing partners, reports AllThingsD.
Tom Kaneshige covers Apple and Networking for CIO.com. Follow Tom on Twitter @kaneshige. Follow everything from CIO.com on Twitter @CIOonline and on Facebook. Email Tom at tkanshige@cio.com