"In the last year of his life, he studies a book of paintings by Mark Rothko, an artist he hadn't known about before, thinking of what could inspire people on the walls of a future Apple campus." -Mona Simpson, A Sister's Eulogy for Steve Jobs
Most people probably recall the last words of Steve Jobs—"oh wow, oh wow, oh wow"—as revealed in his sister Mona Simpson's moving eulogy published in the New York Times this week. The words have sparked a debate over what Jobs may have meant.
But there's another piece of the eulogy (hint: read the quote above) that turns the microscope inward and asks something of the reader, specifically CIOs. Even as Jobs embodied the spirit of innovation that inspired countless Silicon Valley entrepreneurs, he constantly looked for new ways to inspire his own staff.
Inspiration is the oil that greases the work; without it, the engine burns out and the whole enterprise comes to a sudden stop. Yet inspiration does not come easy.
Blog: The Revelation of Steve Jobs
Both CIOs and Jobs share a difficult task: finding ways to inspire engineers and technicians, a special breed of worker not prone to be emotionally moved by a piece of art.
Nevertheless, Jobs saw something in the paintings of Mark Rothko, the Russian-born American abstract expressionist, that would inspire Apple-minded employees. Rothko himself was inspired by mythology and influenced by Nietzsche, according to Wikipedia. (Sadly, Rothko committed suicide in 1970.)
It is anyone's guess what Jobs saw in the outwardly simplistic paintings. I can imagine Jobs chuckling at the illusion of simplicity that belies intense skill and complex thought, the hallmark behind virtually every Apple product. Rothko's paintings would be a kind of inside joke shared among Apple employees.
Inspiration can come in many forms, not just art or songs or speeches. More often than not, people are inspired when their work is connected to something bigger than themselves, such as a team effort or higher calling or a purpose beyond better salaries.
Inspiration is anything that transcends the reality of the daily toil.
One way to keep techies inspired is to make sure their brilliance is not only recognized but actually makes a difference. In Jobs' case, not every engineer liked him but they respected his ability to envision and enhance technology's role in society.
"Engineers respect leaders who love technology and can take their ideas and turn it into a product that sells," executive leadership expert Paul David Walker, author of Unleashing Genius (Morgan James Publishing, 2008), told me this summer. "In this way, Steve Jobs is an engineer's greatest ally."
For the typical CIO, though, creating a game-changing product like the iPad or iPhone isn't in their future. But they can still find ways to inspire staff and keep workers invigorated about their jobs.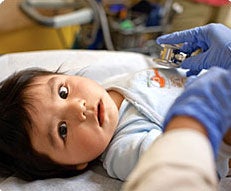 Wes Wright, CTO at Seattle Children's Hospital, found a way to inspire and motivate a group of his IT staff. Because the group (mainly data center operators, programmers and analysts) works in an offsite location, they sometimes feel disconnected with the mission.
So Wright set up regular tours of the hospital, whereby clinicians would accompany IT workers and explain how they use technology. IT workers could understand first-hand the impact their work was having on children's lives. They could see the children's faces and listen to their stories.
And they would return to their jobs with a renewed sense of purpose and a positive demeanor. "This is a great mission," Wright says. "What more motivation do you need?"
Tom Kaneshige covers Apple and Networking for CIO.com. Follow Tom on Twitter @kaneshige. Follow everything from CIO.com on Twitter @CIOonline and on Facebook. Email Tom at tkanshige@cio.com