Top 10 States for Tech Workers Willing to Relocate
Are you willing to move for your next position? Using data provided by Dice.com, CIO.com counts down the 10 most desirable states for relocation as told by tech professionals.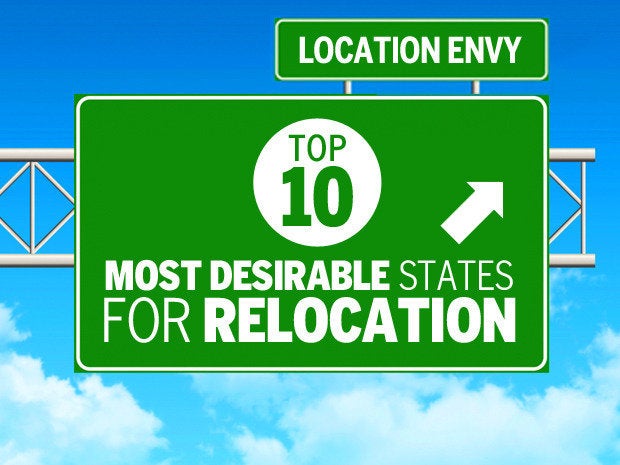 Best States for IT Job Relocations
Would you move for your dream job? Dice.com reports that over the last year, more than 300,000 job seekers have indicated they'd be willing to relocate for the perfect job opportunity. But where are those opportunities? While there are some no-brainers on the list (California, for example) there are also some surprises (where's Washington?) Based on the number of job applications from nonlocal technology pros, here are the top 10 most desirable relocation states as reported by Dice.com.
California
California takes the top spot for receiving the most job applications from tech professionals who currently live in a different state. That's no surprise given tech professionals in Silicon Valley topped the list of the highest paid talent last year, according to Dice.com.
New York
New York came in second on the list. Salaries in the state home to Silicon Alley rose five percent last year and tech professionals can find more than 6,000 job openings here on any given day, according to Dice.com data. Though the cost of living is high, tech pros are still vying to move to and make a living in the Empire State.
Texas
Texas offers tech professionals job options in a variety of industries from energy in Houston to banking/financial services in Dallas or tech and software firms in Austin. And, of course, Dell, is headquartered in Round Rock, Texas.
New Jersey
Northern New Jersey's suburbs and cities are a "bedroom community" for New York City and Silicon Alley. The southern part benefits from pharmaceutical companies and tech firms as well as close proximity to tech firms in Philadelphia, Pennsylvania.
Illinois
Most IT firms and related STEM opportunities are located along Interstate 88, which winds through suburban Chicago. Illinois also is home to Alcatel-Lucent as well as a Microsoft regional office.
Georgia
Atlanta is a major technology hub, with a wide variety of firms from mobile device application companies to SEO and social media firms. And the climate is just peachy.
Pennsylvania
Motorola, Google and SAP are just three of the tech firms in the Keystone State, and the Technology Council of Pennsylvania is dedicated to growing this number and expanding the concentration of these firms beyond the major metro areas of Philadelphia and Pittsburgh. There's also a growing tech presence in the City of Brotherly Love along N. 3rd Street (or, N3rd Street, as it's affectionately known).
Virginia
Arlington and Alexandria are two of Virginia's bedroom communities for the tech- and government-heavy city of Washington, D.C., offering opportunities in almost any specialty.
North Carolina
The Tech Triangle region of the Tarheel State is home to IBM, SAS and other top, global tech firms. The Tech Triangle is anchored by the Raleigh, Durham and Chapel Hill metro areas in addition to Cary, North Carolina.
Florida
Though best-known for a certain mouse, Florida's also becoming a major technology powerhouse. Technology distributor Tech Data is headquartered in Tampa, and Miami is rapidly becoming a tech hot spot -- literally.
Where's Washington?
What is the biggest surprise? Washington state didn't make Dice.com's Top Ten, even though Microsoft's headquartered in Redmond, and skills in security, cloud and virtualization are huge drivers for jobs in the Pacific Northwest. Washington is also a tax-free state, another attractive reason for tech pros to make a move, according to Dice.com.
Copyright © 2014 IDG Communications, Inc.
Next Up: Check out these related slideshows