Hot on the heels of last week's announcement of a radical new look for News Feed, Facebook today released images of a redesigned Timeline, coming to all users in the following weeks.
"We heard from you that the current Timeline layout is sometimes hard to read," said Facebook product lead Rose Yao.
Posts are no longer split down the middle; the new Timeline features a single, larger column that displays all posts in chronological order. It also replaces the Friends, Photos and Apps boxes users see now below the cover photo with simplified tabs. Recent activity is moved to a narrower box on the left side of the page.
This design is similar to one some users in New Zealand reported seeing earlier this year. Facebook users in New Zealand typically receive updates before any other country.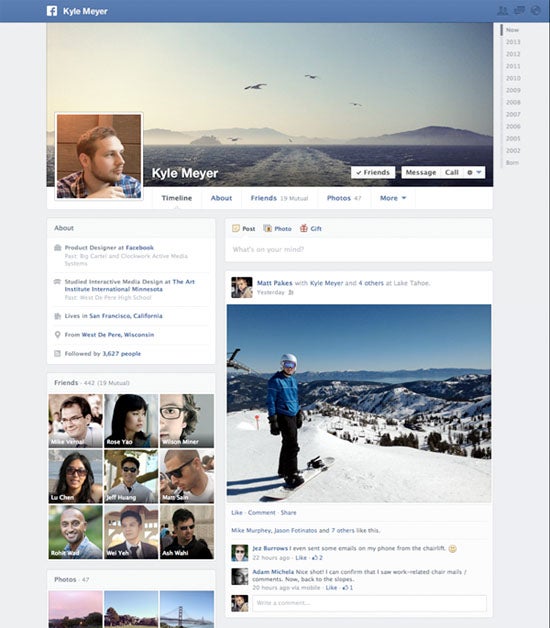 The new look is simplified, streamlined and easier to read—something Timeline opponents should be pleased to see. It's also reminiscent of Facebook profiles from 2009, before Timeline launched.
In addition to the Timeline changes, Facebook is also tweaking the About page. Redesigned sections will let you add music, movies, TV shows and books to your interest lists; and apps you use such as Goodreads and Instagram will have their own spot on your Timeline.
To help you quickly add items to your movies, music and books sections, Facebook is rolling out a new button. Hover over a book that a friend likes to display a (+) icon. Click to add it to your "Read" list or "Want to Read" list. The drop-down menu also features an audience selector to choose whom to share it with.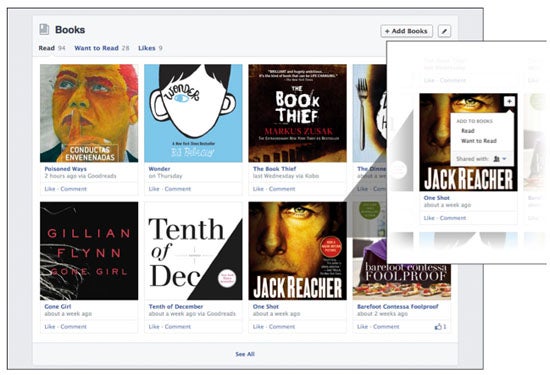 Do you like the updates that Facebook is rolling out? Let me know in the comments section below.
Kristin Burnham covers consumer technology, social networking and social business for CIO.com. Follow Kristin on Twitter @kmburnham. Follow everything from CIO.com on Twitter @CIOonline and on Facebook. Email Kristin at kburnham@cio.com