More than 40 percent of companies expect that their CFOs will have more influence over IT services spending over the next 12 months–a five percent increase over the previous year's data, according to new survey results from Forrester Research.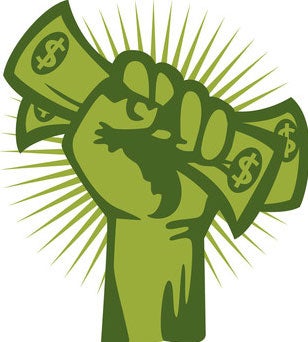 Meanwhile, Software-as-a-Service (SaaS) deals will see the biggest increase in spending of all IT services lines, with 36 percent of respondents expecting to increase SaaS spending by 5 to 10 percent this year, according to Forrester.
"They are interconnected," says John C. McCarthy, Forrester vice president and senior analyst. The CFO is hyper-focused on ROI, and as-a-service deals often involve little upfront capital costs. "Economic uncertainty is casting a cloud over IT services. Companies are breaking apart big monolithic deals and breaking new deals into phases. The data also shows they're going after new innovative vendors."
"Quite a few senior IT professionals understand it. It's hard for them to get out in front of it. The cloud tells the business they can have production-ready tech at their fingertips without having to go through the CIO."Peter Bendor-Samuel
CEO, Everest Group
The Forrester survey results are just the latest to document the rising power of non-IT business leaders in IT services decision making.
"Clearly there has been a growing shift of influence away from enterprise IT towards other business stakeholders," says Peter Bendor-Samuel, CEO of IT services research and consulting firm Everest Group. "The two that get a lot of press are the offices of the CFO and the CMO. But there are many, many others."
Everest Group surveyed 60 Fortune 500 companies last year and found that 75 percent of IT initiatives had been initiated by the business community; just 25 percent began in IT. "Two years before, it would have been the opposite," Bendor-Samuels says.
Bendor-Samuel describes the development of two separate, but overlapping markets for IT services. Enterprise IT and business IT "buy differently, but they buy similar if not identical things." IT is buying to build a foundation for running the business with a focus on efficiency, reliability, scalability, security, and cost.
"But you have another market that has emerged that has a different viewpoint," Bendor-Samuel says. "They're solving business problems." The CFO wants better deduction management. The CMO needs to reach millenials. The business unit head is figuring out how to drive growth. They want solutions that are quick, easy, and have a near-term return.
And business stakeholders are spending their own money, outside of corporate IT, on new IT services. "Twenty percent of them are hiring their own IT people," says McCarthy. "Things will not suddenly shift back to IT." One Indian IT service provider told McCarthy that the 20 percent of deals in which the business had been involved in the most recent quarter were the only deals that closed.
The balance of power in IT spending has always swung back and forth, but there hasn't been such a significant change since the dawn of the PC era. "That was the last we saw this empowered a business stakeholder group driving it," says Bendor-Samuel. "The recession has hastened the swing of the pendulum. Budgets are at a minimum constrained or often cut, yet everyone has a growth agenda."
The situation isn't news to CIOs or their IT organizations. "Quite a few senior IT professionals understand it," says Bendor-Samuels. "It's very hard for them to get out in front of it. The cloud tells the business they can have production-ready tech at their fingertips without having to go through the CIO."
Bendor-Sameuls predicts problems ahead. During the distributed computing revolution, business stakeholders making IT services decisions "created a huge mess over time," he says. "And this is going to hurt over time. But not now. And by making a big fuss now, IT runs the risk of crying wolf." It's like an iceberg, he says. "These forays by the business community appear to be cheap and quick, but heir spending is just the 5 percent that is visible. But 95 percent of the cost is reworking the enterprise systems to drive these new efforts. That's below the water line, but that's what sinks the boat."
But enterprise IT itself may be the problem, says McCarthy. "IT has become very conservative," he says. "They were lulled into complacency during the period in which the rate of technology change was low and the degree of IT control was high.
Both agree that enterprise IT needs to address the shift in IT services influence. "[IT] needs to get in lockstep with these guys [in the business]," says Bendor-Samuel. While IT may not drive IT services spending, they need to remain involved. "They're going to do this whether you're with them or not," he says. "And if you take a week to get to them, the deal is probably already done."
The combination of business-led innovation, new vendors and delivery models will require IT management to rethink supplier governance in order to help the business take responsibility for its growing universe of suppliers and fuel innovation, says McCarthy.
Stephanie Overby is regular contributor to CIO.com's IT Outsourcing section. Follow everything from CIO.com on Twitter @CIOonline, Facebook, Google + and LinkedIn.