WASHINGTON–If a federal appeals court later this year strikes down the Federal Communications Commission's open Internet rules, lawmakers will again press for legislation to codify the principle of net neutrality, a prominent House Democrat said on Tuesday.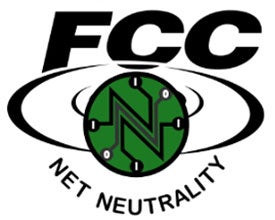 In a keynote address here at the annual State of the Net tech policy conference, Rep. Anna Eshoo (D-Calif.), a co-chair of the Congressional Internet Caucus, argued that forceful rules that would bar Internet service providers from blocking or slowing certain online content are a critical consumer protection.
The FCC promulgated a set of net neutrality rules in 2010, but many legal experts have questioned the agency's authority to regulate broadband providers, and Verizon has filed a lawsuit asking a court to void the order. Wireless carriers MetroPCS has also joined in the lawsuit.
"Should the court overturn the FCC's rules I'll be prepared to introduce legislation clarifying the commission's authority to ensure a free and open Internet, while preventing the use of Internet fast lanes or other discriminatory rules."
–Rep. Anna Eshoo, co-chair of the Congressional Internet Caucus
In the event that the court sides with the telecom providers, it would be a significant setback for the FCC, not only in its effort to enforce network neutrality, but in the larger question of its authority over broadband providers.
At that point, the focus could shift to the Congress, where progressive members would seek to rally support for legislation granting the FCC the authority to enforce neutrality rules.
A Free and Open Internet
"Should the court overturn the FCC's rules I'll be prepared to introduce legislation clarifying the commission's authority to ensure a free and open Internet, while preventing the use of Internet fast lanes or other discriminatory rules," Eshoo said.
"Whatever anyone comes up with to interfere with this, I think we need to be very clear about our nation's policy in this area," she said.
Few issues in the tech policy arena have proved more divisive than net neutrality, as many Web companies like Google and eBay, along with an array of advocacy groups, have argued that ISPs should not be able to play favorites with the content that passes over their networks. Telecom providers counter that they must be afforded the flexibility to dynamically manage their networks to address congestion and other issues.
In political terms, critics of the policy often frame the debate as an accusation about government attempting to regulate the Internet. Opposition is nearly uniform among congressional Republicans, and GOP members of the House Energy and Commerce Committee, on which Eshoo serves, have been pointed in their criticism of the FCC's rules. As a practical matter, then, any net neutrality legislation Eshoo and her Democratic colleagues introduce this session would be largely symbolic.
On the Senate side of the Capitol, a bipartisan group of members is planning to renew work on legislation that would aim to expand access for U.S. companies to highly skilled foreign workers.
Speaking after Eshoo's remarks, Sen. Jerry Moran (R-Kan.) announced that he and three colleagues will renew efforts to advance the Startup Act 2.0, which the group plans to reintroduce this month.
The legislation would seek to ease the regulatory burden on startup businesses, alter the tax code to encourage capital formation and accelerate the commercialization of university research, among other things. But the chief stumbling block the bill encountered in the last congress was the provision that would provide green cards for foreign workers trained in the STEM subjects of science, technology, engineering and math.
That issue is entangled with the broader subject of comprehensive immigration reform, and Moran suggested that some members of the Senate are opposing piecemeal proposals to expand visas to skilled foreign worker, which by itself is not particularly controversial, as a way to gain lever in the debate over comprehensive reform.
"We've been told that our legislation is something that could pass if we take out the issues with visas. It would stand a better chance if we were to remove the provisions related to entrepreneurial or STEM visas, and from my perspective that's the most important piece of this legislation," Moran said.
"I would hate to see once again that things that we broadly agree upon are never considered because there's a philosophy around here that if you can't do everything, you can't do anything," he added. "
And I would guess 80-plus percent of my colleagues would agree with me and the provisions of this legislation in regard to allowing folks who are highly educated and who have entrepreneurial skills to remain in the United States and put those skills and their intellect to work. And yet, the only reason that I can see that we can't advance that legislation is there are those who want to hold it hostage for other items in an immigration agenda," Moran said.
Joining Moran in backing the Startup Act 2.0 are Sens. Chris Coons (D-Del.), Marco Rubio (R-Fla.) and Mark Warner (D-Va.).
Kenneth Corbin is a Washington, D.C.-based writer who covers government and regulatory issues for CIO.com. Follow everything from CIO.com on Twitter @CIOonline, on Facebook, and on Google +.