Perhaps it's little surprise that in a year when the political discussion was consumed by a raucous presidential election the development of technology policies was a slow grind, in the end producing more noise than substance.
Bills were proposed, debated and lobbied before eventually stalling, leaving a number of issues from intellectual property to cybersecurity for the next congress to consider.
At the same time, there was considerable activity in official Washington outside of Capitol Hill on ever-controversial matters such as privacy, as well as a continued unfolding of major reforms to the massive IT apparatus of the federal government.
Here are a few of the highlights:
SOPA/PIPA and the IP Wars
The year in tech policy began in the midst of a heated debate over intellectual property, and what tools the federal government should have at its disposal to crack down on sites that traffic in pirated content.
IP-reliant industries like Hollywood and the recording sector were strong backers of two controversial bills to strengthen copyright enforcement — the House's Stop Online Piracy Act (SOPA) and the Senate's Protect IP Act (PIPA) — while digital-rights groups, Web giants like Google and Twitter, and eventually, smaller sites and individual across the Web gave voice to a strong opposition.
Critics of SOPA and PIPA warned that the bills would give government authorities and copyright holders excessive powers to take down lawful Websites in the name of combating infringement. Those protests rose into a groundswell of opposition that culminated in a day of protest when Wikipedia and scores of other sites went dark for a day, a dramatic capstone to a broad-based opposition movement that eventually scuttled the bills.
Cybersecurity Stalls
Cybersecurity has been an enduring subject of debate in tech policy over the last several years, as lawmakers of both parties have acknowledged that the existing set of laws and policies are insufficient to protect critical digital infrastructure from an increasingly sophisticated and varied barrage of attacks. And there is broad agreement that reforms need to be made to reduce barriers to sharing information about threats among public- and private sector entities.
But the consensus quickly breaks down from there.
In 2012, a bipartisan group of senators made a concerted effort to advance a comprehensive cybersecurity bill that, in addition to information-sharing provisions, would provide for a larger role for the federal government to oversee the security of critical infrastructure owned and operated by private companies.
But that bill, backed by Sens. Joseph Lieberman (I-Conn.) and Susan Collins (R-Maine), ran into staunch opposition from Senate Republicans, led by John McCain (Ariz.), who countered with a far more limited bill that would focus on information sharing.
A last ditch effort to advance comprehensive cybersecurity legislation derailed in December when Senate Republicans blocked a procedural vote that could have brought the Lieberman-Collins bill to the floor. At the time Majority Leader Harry Reid (D-Nev.) expressed his dismay, and called on the White House to act under its own authority with an executive order to bolster the country's defenses against cyberattacks.
Efforts to enact comprehensive cybersecurity legislation, which the administration has endorsed, will almost certainly return in the next congress, though Lieberman won't be around to guide his bill through to passage. The Connecticut independent and former Democrat opted not to seek reelection in 2012, and his 24-year run in the Senate will end in January.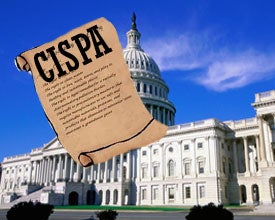 On the House side, a bipartisan effort produced the Cyber Intelligence Sharing and Protection Act (CISPA), a cybersecurity bill focused on information sharing that quickly sparked privacy concerns from civil liberties groups, though it won support from IT industry groups, as well as leading representatives of the financial services sector.
A modified version of CISPA eventually passed the House in April, leaving privacy advocates with mixed feelings. The Center for Democracy and Technology, which was deeply involved with advocacy work on the bill, praised the version that emerged from the House for including added privacy protections, but warned of language that would provide for private-sector information to flow to the government intelligence community for unspecified national security purposes.
Though much of the debate around cybersecurity legislation has turned on the government's role in protecting private-sector networks, measures under consideration would also seek to streamline and improve the internal systems of departments and agencies. In a poll of federal CIOs and staffers, respondents identified cybersecurity as their chief concern, followed by budgeting constraints and issues associated with the labor force and deploying and managing mobile devices.
FCC Spectrum Auctions
In February, Congress granted the Federal Communications Commission the authority to conduct a new round of spectrum auctions. Wireless carriers, FCC leaders and others have long been calling for policy reforms to free up new capacity for mobile networks, which they say are struggling to keep pace with the surging demand for wireless data.
In September, the FCC initiated its long-awaited–and hotly debated–proposal for the so-called incentive auctions, through which television broadcasters will be encouraged to turn over their current spectrum licenses in exchange for a portion of the revenues generated from their resale.
The FCC has also been coordinating with other government agencies in a bid to reallocate federal spectrum for commercial broadband networks, and has moved ahead with a number of smaller measures to provision new spectrum to accommodate mobile data usage.
Meanwhile, the FCC continued to take heat from congressional Republicans, who remain staunch in their opposition to the agency's 2010 net neutrality order, among other issues, including a still-open proceeding to reclassify broadband as a regulated telecommunications service. That proposal, initiated in the run-up to the 2010 rulemaking, was offered as a mechanism to shore up the FCC's legal authority over Internet service providers, and Chairman Julius Genachowski has insisted that it should remain open to gather comments from concerned parties. It also looms in the background as a federal court plans to consider a legal challenge from Verizon and MetroPCS seeking to overturn the net neutrality order.
In the final congressional oversight hearing of the year, lawmakers signaled that they have no plans to let up on the agency, grilling the five commissioners about their plans to write and implement the rules for the coming spectrum auctions, which the commission plans to begin in 2014.
Online Privacy
Privacy remained a hot-button issue in 2012, though the bulk of the movement came away from Capitol Hill.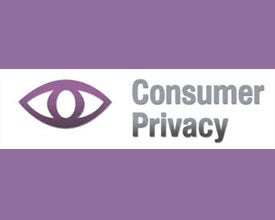 Early in the year, the White House and the Federal Trade Commission released outlines for strengthening online privacy protections, with the White House calling for a consumer bill of rights and the FTC urging the incorporation of do-not-track tools in Web browsers.
Those reports brought scrutiny from lawmakers, who questioned the impact of new rules for data collection and usage on the fast-growing online economy. Administration officials stressed that while they are supportive of a baseline privacy law, they are working with industry stakeholders to develop a meaningful self-regulatory framework through which Web companies and advertisers would sign on and adhere to voluntary codes of conduct.
In the meantime, the FTC and a division of the Commerce Department continued a series of workshops to explore various questions around privacy in the Internet age, and the FTC closed the year by issuing new rules for protecting children's privacy in the area of mobile apps.
Government IT
While policymakers and members of Congress have been exploring various regulatory and legislative tactics to craft policies appropriate for the Internet age, the wheels have been turning within the federal government's own IT apparatus, as federal CIOs confront a wave of new technological challenges, from cloud computing to virtualization, mobility to big data.
Senior administration officials talked of remaking the federal government in the mold of service-driven IT, as CIOs face flat or declining budgets and pressure to cultivate efficiency through a move to the cloud alongside other transitions.
Early in the year, at the Consumer Electronics Show in Las Vegas, the administration announced a new initiative with the unveiling of a preliminary blueprint for a comprehensive mobility strategy that would see departments and agencies develop policies for bringing in new devices and applications.
But any government effort to pattern a mobile strategy on similar efforts born in the private sector inevitably runs into obstacles unique to the federal government, where procurement rules, privacy and security considerations loom large. Particularly since they are spending public money, government CIOs have pointed out that any mobile strategy must only launch once a solid business case has been made. The implementation of BYOD policies has emerged as a particularly significant stumbling block, with members of the intelligence and military communities voicing strong reservations in a debate that will continue through 2013 and beyond.
In the area of cloud computing, which the administration has codified as a priority with its "cloud-first" policy for new deployments, departments and agencies could save billions in IT costs, according to some estimates, though security concerns persist.
In 2012, the gold rush among private-sector companies courting government IT dollars with their cloud offerings continued unabated. Salesforce, for instance, unveiled in April a dedicated, multi-tenant cloud and app marketplace geared for government agencies, along with a program for training systems integrators, while other vendors from Microsoft to Google to Oracle and a laundry list of others continued to build out their government IT and services businesses.
Then in July, the General Services Administration began collecting input on how to shape an initiative that would bring cloud brokerage providers into the government contracting fold. These firms in essence would function like systems integrators to coordinate between a federal agency and a cloud service provider, an effort to streamline the cloud-computing transition that could represent rich opportunities for cloud consultants in the private sector.
Kenneth Corbin is a Washington, D.C.-based writer who covers government and regulatory issues for CIO.com.
Follow everything from CIO.com on Twitter @CIOonline, on Facebook, and on Google +.