"The other night I was studying late for a midterm exam — I am a grad student in computer science at Columbia University — with several friends who will be working at Dropbox and Facebook this summer. Around 9 o'clock, we ordered Chinese food on Seamless. I paid one of the guys back with the digital wallet Venmo. This summer in San Francisco, I'm living with three roommates, also students doing tech internships in the valley, two at Google and one at the news aggregator Flipboard. For better or worse, these are the kinds of companies that seem to be winning the recruiting race, and if the traditional lament at Ivy League schools has been that the best talent goes to Wall Street, a newer one is taking shape: Why do these smart, quantitatively trained engineers, who could help cure cancer or fix healthcare.gov, want to work for a sexting app?"
So writes Yiren Lu in New York Times magazine's cover story earlier this month, Silicon Valley's Youth Problem, as she explains the millennial mindset that seeks out cool and sexy jobs in the valley.
Throughout modern American history, one thing is true, especially in Silicon Valley, where lies the heart of technology innovation greased with wads of free-flowing capital: Young people fueled by lofty dreams and boundless energy just don't want to drive their father's Oldsmobile, ever.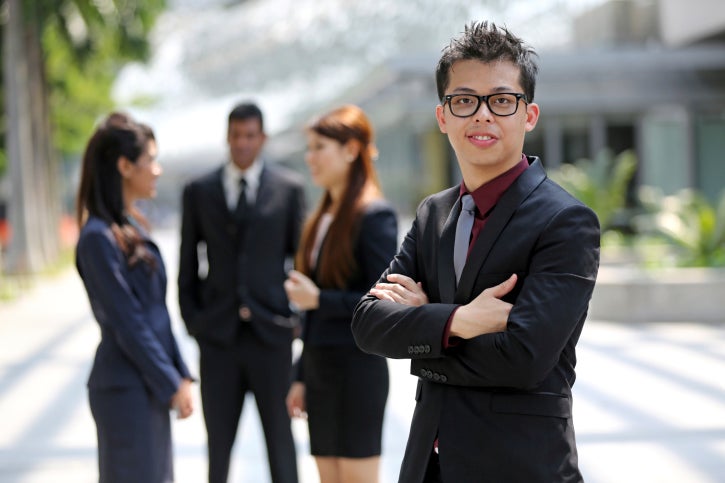 It's the same today as it was when I was in my 20s in the late 1990s, riding a cresting tech publishing wave that carried ambitious dot-comers eager to advertise in so-called new economy magazines. There were drugs and booze and rooftop parties and fresh college grads making six-digit salaries and thinking they were worth it. There were the e-market makers, the valleywags and the Napsters, all shaking their heads derisively at the old ways of doing business and, particularly annoying, at the old people who couldn't think different.
"Let's face it: you're the new kind of dot-comer with the same short shelf-life."
And when the bust finally came to pass at the turn of the millennium, tears were shed but there was also a sense of comeuppance. Humility's corrective drug had been finally administered to those who needed it most, the ones now carrying worthless paper stock options and suddenly deflated egos. Some were lucky enough to find jobs that paid a third of their former salary.
These GenX-ers who lived through it and survived are walking from their cubicles to train stations, bus stops and parked cars with a tinge of sadness as they watch millennials partying at the same San Francisco bars and Silicon Valley restaurants (only with different names) where they used to reign. They sheepishly look over yonder at those young techies flush with cash who are working at startups and dreaming of soaring valuations, and they've got a story to tell.
It's a tough industry to be washed up at 35; it won't last, maybe 10 years at the most.
[Related: Silicon Valley Tech Workers Living the Dream Again]
That's what happens when you push all your chips on a sexy startup, working crazy hours at an office playground with slippery slides, free gourmet food and a ubiquitous foosball table. Just remember you're burning the best brain cells of your life, the highest level of concentration you'll ever know, developing mobile apps, social network plug-ins, wearable gadgets, fly-by-night cloud services, e-markets, gamification apps and other light-weight products — the eye-candy of the technology stack.
Even worse, the company's future rests on a fickle consumer who jumps to the latest fad as quickly as the next smartphone comes to market. Let's face it: you're the new kind of dot-comer with the same short shelf-life. Not everyone can be a 10x engineer pocketing millions or work for an IPO winner like Relypsa, Marketo, Fireye or Twitter, which raised $1.82 billion last year, or be a part of a startup like WhatsApp, which Facebook bought for $19 billion this year. You've got better odds of winning a Texas Hold 'Em tournament by catching an ace on the river.
If you do manage to stick around, you're not out of trouble yet. Herein lies the dirty little secret of the valley, which GenX-ers and Baby Boomers like to call "ageism." Lu caught a whiff of this foul odor while reporting her story. She found that exciting, new tech companies tend to weed out older job seekers in an interview process geared toward younger workers.
In a make-or-break moment, a job applicant is asked questions and expected to whip up code based on computer-science undergraduate algorithms and data structure textbooks, Lu says. Older engineers might not have seen these textbooks for decades. Computer-science courses they took have little to no bearing on today's courses. In turn, older engineers might feel intimidated, especially when they're told that their 30 years of experience, the biggest advantage they've got on their resume, doesn't count for much.
[Related: Is Silicon Valley's Youth Movement Really Just Age Discrimination?]
Even worse, ageism goes beyond the interview. Last summer I attended a Commonwealth Club event in San Francisco that had panelists from Cisco, Google and Twitter talking about tech jobs. When the issue of age came up, all panelists said they were actively recruiting millennials, not so much others.
The average age of an employee at Twitter is 30. Cisco's Rowan Trollope, senior vice president and general manager of the collaboration technology group, said the company planned to hire 2,000 millennials; four weeks later, Cisco said it will cut 4,000 workers, mostly in middle management. The youth movement is unmistakably underway.
Of course, not all young techies are chasing the Silicon Valley dream of riches and fame. SFGate ran a story this week about techies finding fulfilling work at nonprofits. Web designer Zac Halbert, 28, told SFGate that he took a 40 percent pay cut leaving billing management software company Recurly to work at startup Samahope, which facilitates funding for doctors in developing countries.
"The problem we're working on is one worth solving," Halbert told SFGate. "In contrast, it was a trivial product I was working on before." Writing in his blog, he says, "I made this leap after years of half-heartedly searching for more meaning in my daily work."
[Related: Lesson from Steve Jobs: The Power of Inspiration]
I have a few young friends who have taken pay cuts to work at organizations driven by social causes, and I marvel at their convictions. But they are, as always, on the fringes of the workforce. Most young people are restless to get to living what they think is the good life, which usually involves material wealth and expensive trips. After all, memories cost money. Yet GenX-ers have painstakingly learned that such things are fleeting, not just from the aftermath of the dot-com bust but the financial crisis that followed on its heels. I imagine it's a lesson that must be learned again and again for each generation.
Perhaps this lesson is beginning to take hold for the next generation's technorati. My rant was inspired by Lu's insightful observations on Silicon Valley — if you care anything about the valley, it's a read you should make — and so I'll give her the final words, which I admire because they carry a kind of hopefulness that can only come from a younger, smarter generation weighing its choices.
"What's cool? Who can be trusted? Why does one start-up go public, while another, which seems to do the same thing, fizzles? What logic, if any, pertains to where the money flows? These are the anxious questions that pervade Silicon Valley now, I think, more than ever — the vague sense of a frenzied bubble of app-making and an even vaguer dread that what we are making might not be that meaningful."
Tom Kaneshige covers Apple, BYOD and Consumerization of IT for CIO.com. Follow Tom on Twitter @kaneshige. Follow everything from CIO.com on Twitter @CIOonline, Facebook, Google + and LinkedIn. Email Tom at tkaneshige@cio.com