The increasing possibility of widespread violence and armed conflict in the aftermath of Russia's annexation of Crimea is likely to impact the large and growing IT services industry in Ukraine at least in the short term.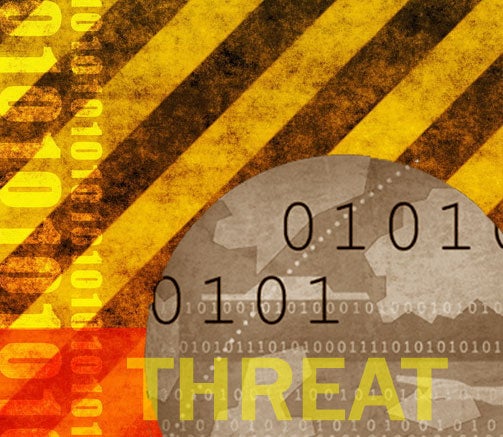 There have been no service disruptions to the country's outsourcing providers to date, according to Salil Dani, global sourcing practice director for Everest Group. However, customers are likely to be increasingly concerned about the mounting tensions in the region.
"These recent events are most likely to slow down industry growth in Ukraine over a short-term duration — the next six to 12 months. Many companies are likely to be cautious about expanding scale in Kiev or others cities in Ukraine," says Dani. "New players will wait before investing in Ukraine for IT service delivery. Incumbents will also moderate their growth plans over this period."
Tensions Could Slow Growth for Ukraine's IT Outsourcing Industry
Ukraine has a fairly large IT outsourcing industry, with more than 25,000 full-time employees working for the multinational players, regional service providers and domestic operators in the country. And over the last two years, the Ukraine's IT services industry has been growing at a rate of 10 to 15 percent annually, according to Everest Group. The industry is concentrated in a few cities, with about 10,000 technology professionals in Kiev and another 4,500 in Kharkiv, says Everest.
The majority of the nation's technology professionals — 50 to 60 percent — support local or regional operations, with another one-third serving customers from Western Europe and 10 to 20 percent providing IT services to North American companies, according to Everest.
That means most U.S. companies have limited exposure in Ukraine from a service delivery perspective, says Dani. But, as Forrester vice president and principal analyst Christine Ferrusi Ross pointed out in a recent brief on the current circumstances, the situation in Ukraine is just another example that points to the importance of understanding and managing vendor risk in outsourcing arrangements, much like the disruptions around the globe in recent years such as the telecommunications cable cut in Egypt, the bombing in Mumbai, India, and the floods in Thailand, and the earthquake in Japan.
IT Outsourcing Customers Need to Prepare for Possible Risks
IT outsourcing clients should adopt multiple measures to mitigate risks associated with their locations of choice, says Dani. Those with work in Ukraine should be able to distribute service delivery to multiple delivery centers within the same region.
Companies using Ukraine also typically leverage other countries in central and eastern Europe, such as Poland, Czech Republic, Hungary, and Romainia, for service delivery, according to Dani. Mature adopters of offshoring or nearshoring typically have a large location portfolio and can redistribute work across cities to manage location-specific risks, Dani says.
Over the longer term — the next three or more years — the issues with Russia are unlikely to have a significant impact on service delivery in Ukraine, says Dani. "Ukraine's proposition as a technology service location is well-established, particularly for domain-intensive skills."
Ukraine has a large and experienced talent pool relative to the size of its industry. Around 16,700 engineering and computer science students graduate each year with a higher than average employability ratio of 15 to 20 percent, according to Everest.
Meanwhile, operating costs in Ukraine around can be as much as half of those in western European tier-1 cities, with costs in Kiev typically 10 to 15 percent lower than other central European cities like Prague and Budapest, according to Everest.
Stephanie Overby is regular contributor to CIO.com's IT Outsourcing section. Follow everything from CIO.com on Twitter @CIOonline, Facebook, Google + and LinkedIn.