Operational intelligence specialist Splunk and visual analytics specialist Tableau Software announced a strategic alliance today that focuses on unlocking machine data for business users.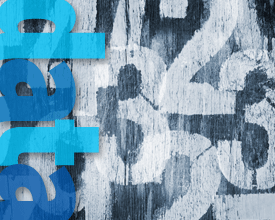 The joint technology investment is designed to leverage Splunk's recently released open database connectivity (ODBC) driver to make Splunk Enterprise available as a native data source in the latest version of Tableau's software.
"This integration is exciting for several reasons," says Ted Wasserman, product management at Tableau. "First, Splunk is one of those technologies that has truly disrupted the operational intelligence space and has provided IT professionals with incredible productivity gains and insights into their IT environments. Second, there is a wealth of potential value lying in the machine data that Splunk collects. This machine data could include server and application logs, as well as data from APIs and message queues, change events and sensor data from remote equipment. The integration now makes this new class of data available to business users in true Table drag-and-drop fashion."
[Related: Splunk and Pentaho Bring Business Intelligence to Machine Data]
"Finally, and related to the last point, this machine data can now be easily blended with other structured data in the organization, such as spreadsheets and databases, to answer new types of questions that were previously hard or impossible to answer in the past," Wasserman says.
Splunk's engine collects, indexes and analyzes massive volumes of machine-generated data, whether real-time or historical. Traditional uses for Splunk in the enterprise include improving service and uptime, reducing costs and monitoring cybersecurity.
[Related: Splunk Dives Deeper Into Business Analytics]
Tableau offers business users interactive data visualization for business intelligence (BI). Through Splunk's ODBC driver, a Splunk administrator can now create a Saved Search, which a business user can access through Tableau, providing real-time access to that data.
Unlocking the Power of Machine Data for BI
For instance, a Splunk administrator might create a Saved Search that pulls in real-time data from Web server logs about items that a customer puts into an online shopping cart and then removes. A business analyst can then connect to that Saved Search in Tableau via a few clicks. The analyst could then connect to sales data in Excel and look at both data sets at the same time to seek out correlations and gain new insights.
[Related: CIOs See Big Data as Internet-Like Innovation Platform for Government]
"It increases the scenarios and types of analysis they can do," Wasserman says. "This is an area that has a lot of untapped value. Splunk has access to a lot of unstructured data that previously was hard for business users to tap into. We think this opens up a lot of new use cases."
"We're seeing more and more customers really trying to do this type of stuff as they learn more about what is in the machine data and how they can use it," says Tapan Bhatt, vice president of Business Analytics at Splunk. "This drives new kinds of business analytics in real-time that were not really possible before."
Thor Olavsrud covers IT Security, Big Data, Open Source, Microsoft Tools and Servers for CIO.com. Follow Thor on Twitter @ThorOlavsrud. Follow everything from CIO.com on Twitter @CIOonline, Facebook, Google + and LinkedIn.