After nearly eight months in public preview, Microsoft Monday announced the general availability of Power BI for Office 365, a central component in the software giant's vision of helping businesses unlock data for all users with easily accessible business intelligence (BI) tools.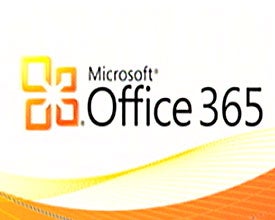 "Maybe 10 percent to 20 percent of employees today use BI tools on any given day," says Eron Kelly, general manager of SQL Server Marketing at Microsoft.
"We want to help businesses grow the number of users. We're making it easy for users to interact with their data," Kelly says. "If users who are close to the business have access to the data they need, they're going to make better decisions. By bringing Power BI to market with the goal of bringing it to everyone, we think we can help businesses go forward."
[Related: Microsoft Makes Data Mining Self-Service With BI for Office 365]
Power BI for Office 365 is a cloud-based self-service BI service built on Excel and Office 365—essentially an add-on for the Office 365 service, though Kelly notes that Microsoft is providing options for businesses to subscribe to the Power BI service even if they don't use Office 365.
Mashing Up Disparate Data
The service is desighned to act as an intermediary layer between data sources and Excel, giving business users the capability to easily and seamlessly connect to a variety of data sources—like Hadoop, Azure, public data sources or even data from your Exchange Server—pull it into Excel, mash it up and perform transformations on it.
[Related: Is Microsoft's Office 365 Bet Starting to Pay Off in Enterprise Adoption?]
Accessibility is key, Kelly explains. He notes that Excel is already the most-used BI tool in the world. "One-in-seven human beings on the planet have Excel," he says. Power BI is intended to take that familiar tool and make far more data available through it. In addition, capabilities like Power Query and Power Map unlock the ability to easily perform discovery and visualization on the data.
Power Query (formerly known as Data Explorer) offers the capability to discover, access and combine data—whether it's publicly available data or data proprietary to your organization or both. You could create a spreadsheet from a Twitter feed, dividing the Twitter messages, dates, locations and users into separate columns and then mash that data up with internal data for new insights.
[Related: Microsoft Sharpens Office 365 Tool to Slice and Dice Data]
Power Map (formerly known as GeoFlow) adds the capability to create rich, 3D geospatial visualizations in Excel. For instance, you can place geographically coded data on a map provided by Bing Maps, visually summarizing how many Twitter messages originated in each city in a country, indicating the number of messages by the height of a bar that rises above the location of a map.
Big Players Preview Power BI
In the course of the public preview, a number of high-profile companies have begun taking advantage of the new capabilities, Kelly says. He points to global cosmetics company Revlon, which one used a BI system that required it to take sales data generated in different geographies, email it to a central repository and then compile it into a report, two days after the fact, allowing brand managers to see how products were performing. Using the Power Query capabilities of Power BI, he says, those brand managers are now able to connect to the data almost instantly, as it's generated.
Another example is Carnegie Mellon University, which is using Power BI to connect to its facilities data from building automation systems, lights, ventilation, air quality, weather and security data sources, all pulled into Excel and expressed as a real-time energy dashboard.
"They're reducing energy consumption in buildings they're analyzing by 30 percent," Kelly says.
While self-service is the name of the game, Microsoft is also aiming to help IT manage it with a Data Management Gateway, which is designed to give IT the capability to build connections to on-premises data sources and schedule refreshes to make sure business users always have access to the most up-to-date data, whether accessing it from a desktop or a mobile device. At the same time, data stewards will have the capability to manage and monitor the data views created for their individual and team's analyses.
"What's really cool about the Power BI service is that IT will also be able to create a private data catalog that will allow it to publish data sets for end users to search and discover," Kelly adds.
At the same time, Microsoft is also focusing its efforts on collaboration with BI Sites, which Kelly likens to a SharePoint collection for BI projects. They are dedicated workspaces optimized for BI projects that provide real-time access through HTML5 browsers as well as touch-optimized mobile applications for Windows 8, Windows RT, Surface and iPad devices.
Microsoft has also added Power Q&A, a natural language query that's designed to let you ask questions of your data in natural language and receive an interactive table, chart or graph in response. This, Kelly says, means even non-power users who don't know how to structure SQL queries can use the tool to get relevant results. For instance, a user could ask "How much revenue did product X generate last year?" and receive a graph showing the data.
Thor Olavsrud covers IT Security, Big Data, Open Source, Microsoft Tools and Servers for CIO.com. Follow Thor on Twitter @ThorOlavsrud. Follow everything from CIO.com on Twitter @CIOonline, Facebook, Google + and LinkedIn.