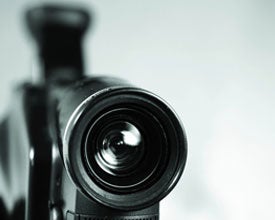 It's never been easier to secretly record co- workers, supervisors and executives — in corporate meetings, casual conversations, office parties, even cubicles and bathrooms. Nearly everyone carries a highly sophisticated, powerful recording device (a smartphone) in his or her hip pocket these days.
With Google Glass and other wearables woven discretely into clothing coming out soon, anyone can become a super spy like James Bond (or maybe someone with less noble intentions). There's no question secret video and audio recordings will explode in the workplace. They already do out on the public streets of Boston.
This trend spells disaster for companies, especially those that encourage the use of personal mobile devices at work under formal BYOD policies. Imagine the fallout — legal and otherwise — of a workforce secretly recording the comings and goings of corporate life. Employees can prove managers treated them unfairly in performance reviews, swipe audio in a confidential conference call, record obnoxious behavior, and become a whistle blower for illegal or immoral activity.
Record Now, Ask Questions Later
It's already happening; we're in a record-first culture. A quick scan of the news or a search on YouTube.com will turn up all sorts of videos showcasing bad behavior. Sadly, most people will record a street mugging rather than try to prevent it. In the workplace, a boss berating an employee seems to be especially good fodder, as in this leaked audio of AOL CEO Tim Armstrong shockingly firing an employee in front of a thousand co-workers.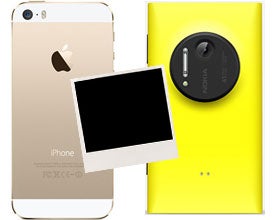 "If there's an issue, everybody's first instinct is to whip out their phone," says attorney Paul Starkman at law firm Pedersen & Houpt.
While companies can try to prevent secret recordings by either citing the law or drafting strict employee policies, there are no guarantees. Simply put, it's a legal quagmire for both employer and employee.
For starters, audio-only and video-with-audio recordings fall under eavesdropping laws, while video-without-audio recordings fall under invasion of privacy laws. Each state also differs on how it handles secret audio recordings. In Illinois, for instance, both parties must consent; it's a felony to surreptitiously record someone else.
Consent, though, leads to murkier water. If someone holds up a smartphone and appears to be video recording in an open and obvious way, and the person being recorded looks into the smartphone and doesn't object, this could be considered implicit consent. On the other hand, it's unclear when Google Glass is recording (although Google Glass on someone's face is hard to miss, so you could argue the implied consent theory there as well).
"It really gets complicated," says Starkman.
Even an employee policy clearly stating that video and audio recording is not allowed on premises and during work hours won't keep a company safe from lawsuits. Consider the case of Whole Foods: United Food and Commercial Workers, Local 919 filed a complaint against Whole Foods Market last summer concerning an employee policy that prohibited recording of conversations. Here's the policy:
It is a violation of Whole Foods Market policy to record conversations with a tape recorder or other recording device(including a cell phone or any electronic device) unless prior approval is received from your store or facility leadership. The purpose of this policy is to eliminate a chilling effect to the expression of views that may exist when one person is concerned that his or her conversation with another is being secretly recorded. This concern can inhibit spontaneous and honest dialogue especially when sensitive or confidential matters are being discussed. Violation of this policy will result in corrective action up to and including discharge.
While an administrative law judge at the National Labor Relations Board recently supported Whole Foods, the matter was anything but clear- cut. The purpose of the policy was instrumental in the administrative law judge's decision, which means a company runs a risk by implementing a no-recording policy without justification for it.
Confusion Abounds in Court Cases
There's still a lot of confusion even after an employee gets caught breaking the law.
Let's say an employee secretly records a manager doing something unlawful or unfair and decides to bring it to light. The illegally obtained evidence is likely still admissible in court. Starkman says he has not seen a court exclude a recording specifically because it violated the eavesdropping laws.
Sure, the employee may be criminally liable, and the company can refer the employee for prosecution — but this isn't a sure thing, either. "There may be some blowback, but you've got to be careful about that, too," Starkman says. "If the company has seen employees record something surreptitiously and didn't do anything about it, and now it's prosecuting the whistleblower, this could be seen as retaliation."
Secret recordings in the workplace are a slippery slope that's only going to get worse. Throw in Google Glass, wearable technology, ubiquitous smartphones, a culture that loves to hit the record button, a legal system trying to catch up, and what have you got?
"A real rabbit hole," Starkman says.
Tom Kaneshige covers Apple, BYOD and Consumerization of IT for CIO.com. Follow Tom on Twitter @kaneshige. Follow everything from CIO.com on Twitter @CIOonline, Facebook, Google + and LinkedIn. Email Tom at tkaneshige@cio.com