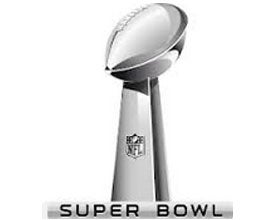 Millions of Americans will be watching Superbowl XLVIII this Sunday night — not just to watch the Seattle Seahawks and the Denver Broncos battle it out or to see how miserably cold the fans are at MetLife Stadium, but to check out what are some of the most highly anticipated television advertisements of the year.
But while they're entertaining to watch, those ads may not drive many sales. According to a 2013 study by advertising and marketing research firm Communicus, 80 percent of commercials shown during the big game had no effect on consumers' intent to purchase the products or services they featured.
Shout.tv Creates Live Mobile App For Sports Fans
Shout.tv has developed a mobile app that it says can help companies reach rabid fans most effectively taking advantage of the popularity of second- or even third-screen viewing by consumers during live televised events, like sports or awards shows. Users log into the app to vote on questions and compete in trivia games for cash and prizes from sponsors including Coca-Cola, Amazon, Starbucks, McDonald's, Netflix, and Hulu. "Second- and third-screen mobile and Web applications get better retention and help those entities that are losing out on ad dollars because of DVRs and lack of interest in traditional ads," says Bruce Grant, Shout.tv's CIO.
[ 10 Apps You'll Need to Survive Super Bowl Sunday ]
[ Second Screen Experiences to Enhance the #SuperBowl ]
Although the app enables typical social networking functionality like the ability to cheer for a team or trash-talk a rival, the real draw are the games, with prizes from iPads and gift cards to custom snowboards and LED TVs, which are awarded based on how quickly a correct answer in given. That creates a particularly difficult infrastructure challenge for Grant.
The games are played during timeouts or breaks in play and "create a burst in traffic against all aspects of our infrastructure," explains Grant. "That poses challenges at the data center. It's as if we're incenting our players to conduct a distributed-denial-of-service attack on us each time they answer a question."
[ 7 Hi-Tech Firsts You'll See at the Super Bowl ]
Shout.tv's CIO Looks to Infrastructure of the Future for Live Events App
Unlike an online retailer, for example, which sees orders trickle in throughout the day, Shout.tv must support a million users sending information within a very small window of time, according to Grant. Most players answer within a 90-second period with the majority chiming in around the 10 to 15 second mark, he explains. As the company, which makes its revenues from advertisers and in-app purchases, was anticipating further growth, Grant began looking last year at the options for what he calls the "infrastructure of the future."
Most database software solutions felt like "trying to put a square peg in a round hole," says Grant, "taking something that existed and adding on to them in a way they were not designed to work." That created concerns for Grant about stability and scalability.
Instead, Grant opted for a distributed database management system called NuoDB. Unlike traditional shared-disk architectures, NuoDB says it scales out and in dynamically on commodity and virtual machines and has no single point of failure. "It's a single, coherent solution," Grant says. "They built something from the ground up, implementing well-known standards and protocols."
In addition, Grant was interested in NuoDB's support across geographies. "We're an international company with customers in Madrid, London, and New York," Grant says. "In order to deal with the spiky nature of our traffic, we need to be able to reach a server within the geographical region. We can't jump across the ocean." NuoDB will be able to replicate content from region to region via its intranet. "That was the lynch pin that made me an early adopter," Grant says.
Still, Grant was skeptical about the new system. "It sounded too good to be true," he says. "I wondered if they could deliver. I'm a risk-averse early adopter." So he devised a recovery plan if the system didn't work out as planned that would get the company off NuoDB within a few days. "We'd have to throw servers at it and limp along for a bit," he says. "But we'd survive."
After a year of testing and planning, Grant is comfortable will going live on NuoDB next month. The biggest and most unexpected challenge, he says, has been the changes required of his engineering team. "When you go to work with this database day to day, you're not hitting a single server. You're accessing and communicating with a cluster," he says. "That's created different issues for our engineers." They have to think and work in new ways when, say, opening a firewall for a report. "It creates a different model not just for writing queries, but also deployment, management, and monitoring. You have to take a different approach to get your mind around that and to build tools around it."
The move to NuoDB will create an immediate reduction in Shout.tv's infrastructure costs as it grows, says Grant, not just in terms of servers, but also management and monitoring. And he's glad he made the decision to rethink the company's infrastructure early. "Everyone talks about success being a great problem to have," Grant says. "But if you wait until it happens, you're in trouble."
Stephanie Overby is regular contributor to CIO.com's IT Outsourcing section. Follow everything from CIO.com on Twitter @CIOonline, Facebook, Google + and LinkedIn.