Looking to work more efficiently this year, but you don't have the budget to buy new hardware? To help you along, the following tips will help you work faster and more efficiency without having to spend a single dollar.
1. Stop Sorting Your Emails
Today's office workers face with avalanche of email messages a day. The traditional approach of filing each email into a specific folder takes too long and wastes too much mental energy. Moreover, the final destination may not be apparent weeks or months later, resulting in precious time being wasted to find an old email message.
[ Related: 8 Simple Ways to Increase Your Office Productivity ]
Instead, ditch your entire hierarchy of Outlook folders and keep a handful based on very broad categories. Work, Personal and "Keep In View" come to mind, with the last used as a catch-all container for messages that you can't decide whether to delete or keep.
2. Never Switch Off Your Laptop
Laptop users who are always on the move know what a hassle and productivity buster it can be to shut down a laptop, only to boot it up again a short commute later. Sure, Windows 8 and solid-state drives (SSD) can alleviate the issue, but why can't laptops have the instant-on capability inherent to tablets?
Turns out they can — if you take the time to configure your laptop to go into Sleep mode instead of powering down (as seen at left). Sleep mode keeps the content of the RAM and key subsystems powered up for a negligible amount of battery life, helping workers to pick up where they last left off.
3. Use Your Tablet as an Additional Monitor
Using multiple monitors is an excellent way to do things faster, though it does mean investing in the requisite display hardware. If there's no room in the budget, though, one surprising solution is hook up an existing tablet with your PC to serve as an additional monitor. This works great for frequent travelers, who can fire up an application such as Air Display to use their iPad or Android tablet as a second monitor.
[ Related: 6 Ways to Use Multiple Displays With Your Laptop ]
[ On the Go? The 12 Best Laptop Bags for Mobile Professionals ]
4. Enable Multiple Taskbars in Windows 8
For all the complaints about Windows 8, it did incorporate many enhancements and tweaks to bolster productivity. One important feature for multi-monitor user is the long-awaited native capability of a different taskbar for each monitor (as seen at right).
To modify the various settings, right-click on the Taskbar and choose Properties. On the Taskbar tab, select "Show taskbar on all displays if it's not already enabled. You can choose to have taskbar buttons show only on the taskbar where the window is, on the main taskbar or on all taskbars.
5. Learn Some New Keyboard Shortcuts
Learning a few new keyboard shortcuts is a good way to get things done faster, especially if you're a typical "hunt and peck" typist. Though it does take some effort to master these shortcuts, the benefits are for life.
For example, the Windows Key + E combo brings up the Windows File Explorer. ALT-F4 closes the current window. The Windows Key + Left arrow or Windows Key + Right arrow snaps your active app to the pertinent part of your screen. For more, check out an in-depth list of Windows 8 keyboard shortcuts from Microsoft.
[ More: 10 Cool Keyboard Shortcuts for Windows 7 ]
6. Use a Fast Image and PDF Viewer
Depending on the hardware vendor, a typical PC comes preinstalled with Adobe PDF Reader for PDF files and the default Windows Photo Viewer for photos. These are perfectly functional, but there are faster file viewers for users who don't require access to the full range of capabilities. For example, Foxit Reader 6 and IrfanView are two lightweight, fast and free apps designed for PDF and image files, respectively.
7. Set Your Browser to Remember Your Password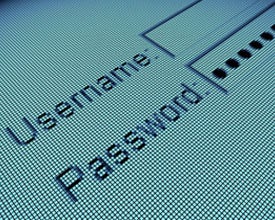 If you haven't already done so, setting your Web browser to remember your password can help save a fair amount of time. (While detractors will argue that this is suboptimal from a security standpoint, it's worth noting that the use of a password manager would be of no help on a compromised PC.) To protect against data loss in the event of a lost or stolen laptop, enable BitLocker full disk encryption. For users more concerned about security, don't synchronize your browser passwords with the cloud, should the option exist.
[ Beware: How to Steal Passwords Saved in Google Chrome in 5 Simple Steps ]
8. Switch to a Multi-IM Chat Client
Instead of installing several instant messaging chat programs in order to communicate with various clients or vendors, why not make the switch to a multi-IM chat client such as Digsby, Pidgin or Trillian? These support popular IM protocols such as AIM, MSN, Yahoo, Google Talk and Jabber out of the box, making it possible to fire up only one app in place of multiple apps. Ultimately, it's easier to work from a single interface and have your entire chat history stored in one location.
9. Set Up Your Fingerprint Scanner
Still manually typing your password each time you power on your PC or when logging in after lunch? Most business laptops come with fingerprint scanners that take just a few minutes to set up. You don't necessarily have to use your thumb, either; with most fingerprint scanners, the index finger may in fact be easier to scan. Another alternative: Using facial recognition on laptops that support it. Though this may not be as secure as using your digits.
[ PayPal CISO: It's Time to Ditch Passwords and PINs ]
10. Centralize Your Documents
Assemble all of your documents within a single folder. Not only does this make finding pertinent work documents easier; having everything in a single folder also makes it easier to properly back up the files. Moreover, it's also trivial to synchronize one entire folder to the cloud compared to doing so for multiple locations on the storage drive. The target folder could be "My Documents" or a separate Desktop or C: drive folder.
Paul Mah is a freelance writer and blogger who lives in Singapore. He has worked in various capacities within the IT industry and enjoys tinkering with tech gadgets, smartphones and networking devices. You can reach Paul at paul@mah.sg and follow him on Twitter at @paulmah.
Follow everything from CIO.com on Twitter @CIOonline, Facebook, Google + and LinkedIn.