If you work in IT, it's highly likely that business units you serve are operating in shadow IT mode. In fact, despite the barriers to cloud computing, 93 percent of business units—from sales to operations to marketing and more— say they are leveraging the cloud for services they need to conduct business, according to a new survey by cloud IT operations specialist 2nd Watch.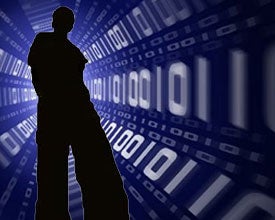 And a majority of those business units are going around IT to do it. 2nd Watch found that 61 percent of business units bypass the IT function completely. Instead they choose, fund and manage their cloud services on their own.
"What really surprised us was how much shadow IT was going on," says Matt Gerber, executive vice president of 2nd Watch. "It's more than we thought, and there's less involvement from central IT than we thought."
2nd Watch conducted its 2013 Cloud Services Adoption Rate Survey in December 2013. It surveyed 133 U.S.-based respondents from organizations of all sizes, all with titles of CIO, executive vice president, IT manager or developer. The respondents represented a wide range of industries, with the highest percentage in high tech (37 percent).
The survey found that just 43 percent of IT departments plan to develop a cloud services brokerage model to keep up with demand. Those IT departments planning to deploy a cloud services brokerage model want to deliver between 75 percent and 100 percent of cloud services to their enterprise business units by 2016.
"The endgame here is getting to the point where you have a cloud services catalog," Gerber says. "When you get to that point, you can provision and manage cloud services in the same way you provision and manage your own datacenters and colo facilities."
Focus on Building a Compliance and Governance Framework First
Until now, 2nd Watch has focused its efforts on providing customers with cloud provisioning tools. But these findings, Gerber says, have led 2nd Watch to begin focusing its toolset more around governance and compliance first.
"The most activity we see right now with cloud adoption is around selling and marketing workloads," Gerber says. "By default, you can pretty much extrapolate that most of the shadow IT is going on in the selling and marketing areas at this point. I think it's pretty safe to say that a marketer who says, 'I want to spin up this new campaign and I want to run it for three or four weeks,' isn't going to want to wait for IT to get around to provisioning it."
"With respect to helping provision [cloud services], the horses are out of the barn, so to speak," he adds. "So how do you get the lassos out and get them back in the barn?"
2nd Watch's answer, he says, is a compliance and governance framework. If IT can't provision cloud services at the speed the business demands, at least it can provide a list of sanctioned reference architectures that business units can choose from when selecting services. That way, even if you can't provision the services, you can at least ensure a certain level of reliability, availability and security in the cloud services the business units procure.
Thor Olavsrud covers IT Security, Big Data, Open Source, Microsoft Tools and Servers for CIO.com. Follow Thor on Twitter @ThorOlavsrud. Follow everything from CIO.com on Twitter @CIOonline, Facebook, Google + and LinkedIn.