If you're looking for an edge in a tight job market for big data and data analytics tech pros, there are three words to keep in mind: location, location, location.
Formerly just the mantra of real estate agents, geographic information services (GIS) could, in fact, apply to your job search, especially if you have GIS skills and want to land a job in big data, data collection, or data analysis and visualization, says Stephen McElroy, GIS program chair at American Sentinel University in Aurora, Colo.
"With the growing emphasis on big data, data analytics and the need to mine huge stores of data into easily digestible, visible mediums for business value, GIS skills are becoming an important component in the job market," McElroy says.
"As more and more enterprises look at the concept of having data scientists and teams dedicated to different aspects of big data and data analytics, GIS can fit into any of those roles," McElroy says.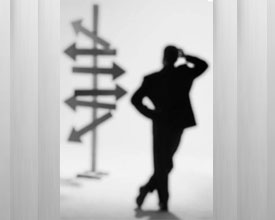 Data analysis and visualization skills have become important in a number of industries in both the private and in the public sector, because professionals with an understanding of spatial analysis and visualization can apply mapping technologies to bring meaning data, says McElroy.
Mapping Skills Make Data More Visual
Maps, for instance, offer a simple and intuitive way to visualize patterns and trends that are almost always hidden in traditional, alphanumeric databases, he says.
"Visual learning is a key way humans process information, so well-constructed maps provide an ideal vehicle to synthesize complex business data," McElroy says.
And GIS skills can be applicable to jobs in both the private and the public sector, he says. The increasing use of sensors to collect customer data about Internet usage, and especially as used to track customer behavior via GPS-enabled mobile devices, generates an incredible amount of data for enterprises to sort through.
GIS skills and location services (or, Geofences, as they're called) can be useful for enterprises as they try to use that data to increase customer engagement and boost the effectiveness of marketing efforts, McElroy says.
Good Geofences Make Good Customers
"In the private sector, so much of customer engagement nowadays can be enhanced by the use of GIS," McElroy says. "Geofence use is increasing, and it gives enterprises the ability to track customer location. When they get within a certain proximity to your store, you can send a text, or a Tweet, or an email with a special offer: 'Come in now and get a free cup of coffee,' or 'Come in now and save an additional 10 percent off your purchase,'" he says.
And in the public sector many state and local governments are incorporating technology that requires GIS skills for those creating, implementing, and managing these deployments.
"I live in Denver, Colo., and our local government has a Web portal through which citizens can report things like potholes in the road," McElroy says. "Users visit the portal, input the type of problem they're encountering, the location, and all this information is almost instantly fed into government systems and a work order is created," he says.
McElroy says he used the system to report a pothole, and was pleasantly surprised to see the problem was fixed within 24 hours of his complaint.
"These skills are becoming increasingly important in a wide variety of industries and in government," he says. "Citizens want the transparency and immediacy of information; if the power goes out, or if there are road problems, to know where the problems are and how quickly they'll be fixed," he says.
McElroy says that technical proficiency and domain expertise with GIS skills and technology are critical, but doesn't discount soft skills such as communications, critical thinking, problem-solving and teamwork abilities. Combined with technical prowess, these soft skills help meld the software experience when combined with industry-specific knowledge to produce a well-rounded job candidate in both the private and public sectors, he says.
"A GIS skill set can help a job applicant to differentiate themselves from the larger pool of applicants. Those professionals that are able to highlight their skills and experience in these areas will shine," says McElroy.
Sharon Florentine covers IT careers and data center topics for CIO.com. Follow Sharon on Twitter @MyShar0na. Email her at sflorentine@cio.com Follow everything from CIO.com on Twitter @CIOonline and on Facebook.