For the past 18 months or so, Microsoft has been building on a vision it calls Cloud OS—a comprehensive, consistent cloud experience built on the backbone of Windows Server with Hyper-V, System Center and the Windows Azure Pack.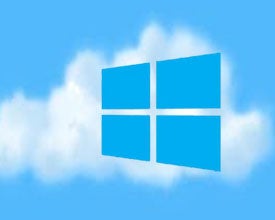 The vision is intended to give customers the flexibility to deploy to the cloud as it suits them, whether in their own data centers or in Windows Azure. Today Microsoft added what Eugene Saburi, general manager of Cloud OS Marketing at Microsoft, calls a third pillar to that story: the Cloud OS Network
The Cloud OS Network is a worldwide consortium of more than 25 cloud service providers that are delivering services built on the Microsoft Cloud Platform. With this pillar in place, Saburi says, customers now have the choice that spans their own datacenters, Windows Azure and service provider clouds that offer Microsoft-validated, cloud-based infrastructure and application solutions.
"This network of leading service providers will help our customers create data centers without boundaries for apps, data and device management," says Takeshi Numoto, Microsoft corporate vice president of Cloud & Enterprise Marketing. "That translates into greater diversity of solutions, more flexibility and lower operational costs for customers, allowing them to focus on their core business rather than managing datacenters."
The program will also pay big dividends to service providers, Saburi says, by allowing them to focus their efforts on providing value-added services.
"This space is very, very competitive," he says. "For service providers to be successful, differentiation is paramount. This allows providers to focus on building value-added services rather than infrastructure. Not only do we focus on technical enablement, I think it's also important to note that we're going to help them take these services to market."
Microsoft has gotten the ball rolling with 25 leading service providers, covering more than 90 markets around the world. These service providers collectively operate more than 425 data centers and service more than 3 million customers, Saburi says.
"This network of leading service providers will help our customers create data centers without boundaries for apps, data and device management."
— Takeshi Numoto, Microsoft
"This is a cloud solution that's consistent with Azure. That's very important for us," says Kjell Tore Espeseth, CTO of TeleComputing, a service provider partner in the Cloud OS Network that operates in Norway and Sweden. "We can deliver more services and new services to both existing and new customers."
"In many countries, there is some reluctance to move data and applications out of the country," he adds. "It's the same in Norway and Sweden. Customers want to have their data and applications locally. Also, most customers want to buy cloud services from one or a few vendors with a local presence. We can provide Azure-consistent services from our datacenters in Norway and our datacenters in Sweden."
Some of the partners in the Cloud OS Network include: Alog, Aruba S.p.A., Capgemini, Capita IT Services, CGI, CSC, Dimension Data, DorukNet, Fujitsu Finland Oy., Fujitsu Ltd., iWeb, Lenovo, NTTX, Outsourcery, OVH.com, Revera, SingTel, Sogeti, TeleComputing, Tieto, Triple C Cloud Computing, T-Systems, VTC Digilink and Wortmann AG.
Thor Olavsrud covers IT Security, Big Data, Open Source, Microsoft Tools and Servers for CIO.com. Follow Thor on Twitter @ThorOlavsrud. Follow everything from CIO.com on Twitter @CIOonline, Facebook, Google + and LinkedIn.