Infrastructure and Operations (I&O) staffing is both your organization's greatest asset and greatest monetary investment, says John Rivard, research director for Infrastructure and Operations at Gartner.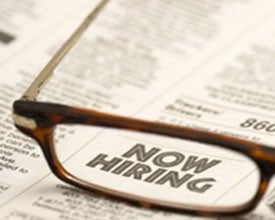 It's on the shoulders of these folks that the future of your organization rests, and if you're not doing everything you can to recruit and retain the best of the best, you could be at a competitive disadvantage, he says.
"I believe there's going to be a battle over the future of your organization, and I&O is at the crossroads," Rivard said. "Your best employees have a greater, more positive impact on your organization than your best customers," he says.
Tactical IT Hiring Doesn't Work
With voluntary turnover back to pre-recession levels, it's critical to make sure you're doing everything you can to retain your top talent and recruit the best of the best, Rivard says.
The first step is to have a strategy, and not just rely on "tactical" hiring, he says, meaning you're just replacing employees without considering the long-term strategic importance of their skills, or planning for future growth and development.
"Every organization we talk to is having these I&O turnover issues, and we have to make them understand that tactical hiring is shortsighted. You have to have a long-term plan, strategize for the next 18 or 24 months at least," Rivard says. "Just saying, 'OK, we lost an Oracle DBA, now we have to hire another Oracle DBA to replace them' isn't going to get you anywhere," he says.
Assess Where Talent and Skills Gaps Exist
Your organization must also look honestly at its current talent and its needs and assess where the holes are, Rivard says. This involves not only looking at the current vacancies, but also determining what skills are needed at the technical, process, and service management levels, too, he says.
[Related: 12 Common IT Hiring Mistakes and How to Avoid Them]
"Once you've done that, you also must prioritize the 'hits,'" Rivard says. "When are vacancies in certain areas going to create pain points, and what will be the business impact? What are the most critical areas you need to address that will cause you to miss business targets?" he says.
Once these areas are identified, Rivard says, assign responsibility for addressing them to members of your team. The most logical way to do this is to have front-line managers take responsibility for filling those gaps in the departments that will be affected, he says. In some cases, Rivard says, identifying areas where outsourcing can help will be part of your action plan.
[Related: IT Recruiters Mine Social Media for Hidden Tech Talent]
"Your staffing strategy doesn't have to be 100 percent internally focused," Rivard says. "But for most of the organizations we work with, 65 percent of them will keep I & O in-house. The key is to identify where you're strapped for resources, and evaluate what you can augment from outside sources," he says.
If the only action you take is to admit that these gaps may never be filled, it's a step towards a full staffing strategy, he says. Of course, the major focus of your staffing strategy should be on attracting, developing and retaining top talent, Rivard says.
How to Attract and Develop Top Talent
If your current talent sourcing strategy is lackluster, you should consider reevaluating how you are looking for new blood, says Rivard. Attracting 'better than average' employees requires you to widen employee searches beyond traditional sources. Don't underestimate the power of social media, Rivard says, like Facebook, LinkedIn, Glassdoor and Twitter. They can be one of the best weapons in the talent war.
[Related Slideshow: 10 Highest Paying IT Careers for 2013 ]
"Employees looking to make a career change are going to use these social networks as resources, so you should, too," Rivard says. "Social networks like these already are being leveraged by the top talent, and it's being used to ping your current employees. We see from research that 2 percent of your employees' time is spent on LinkedIn already," he says.
Not only can using social networks improve your reach, he says, but if your top talent is using them to spread the word about opportunities, they can often help bring in similarly talented people.
Development is key to making sure your talent is engaged and has the skills needed to move your organization forward, he says. Make sure you have development plans in place not just for technical skills but for leadership and 'service owner' skills, too, Rivard says.
"You should map development plans to fill the priority gaps you identified, but make sure you're training beyond tech skills to address business management and financial skills, too," Rivard says. "I & O leaders are spending over half the IT budget, so you can't afford for these folks to have poor financial management capabilities."
Sustaining your top talent means increasing engagement and rewarding innovation and initiative, Rivard says. But make sure those rewards are personalized and real.
"Highly engaged employees are innovative, loyal, and they're far less likely to leave," he says. They are also much more likely to attract other top IT talent into your organization. But you have to incent them with real rewards, he says.
Rivard says one client he spoke to described his company's implementation of a new data center that took employees and managers away from their families on weekends and late nights. For one particular employee, a dedicated family man, this project was especially trying. To show appreciation, his manager sent flowers to the employee's wife to thank her and the family for supporting their efforts and to acknowledge the hardship this entailed. This simple act brought the employee to tears, and helped make a difficult, trying project worthwhile, he says.
Ask for Help From Within
If you're trying to change your organization's talent strategy, Rivard says, one of the best places to start is with the current talent you have. Keep them informed about initiatives and strategic changes, and see where they can make suggestions and how they can help.
"If you communicate that you are trying to improve the quality of talent [and] that you're trying to improve employee engagement, you have to start with what you have. Acknowledge that you'll need their help to get there, and actively work to incorporate their feedback," Rivard says.
Even if your initial efforts aren't successful, it will help culture and morale to prove that you're trying. You'll get better as you try new things, Rivard says. "If you don't have the talent to meet today's needs, you certainly won't have the talent to meet tomorrow's needs."
Sharon Florentine covers IT careers and data center topics for CIO.com. Follow Sharon on Twitter @MyShar0na. Email her at sflorentine@cio.com Follow everything from CIO.com on Twitter @CIOonline and on Facebook.