It's no surprise that Google and Facebook have both mutated into 21st century yellow pages. Both are free services that use advertising dollars for operating expenses. But there has to be a line somewhere between dollars and sense — common sense; that is — to distinguish between advertising and exploitation.
You Ought to Be in Pictures, Facebook Says
Facebook kicked off the season with important updates to two legal documents: Its Data Use Policy and its Statement of Rights and Responsibilities.
Chief Privacy Officer Erin Egan summarized these changes in a document titled Proposed Updates to our Governing Documents, but it's just a brief summary of the proposed updates. The long version requires more concentrated focus.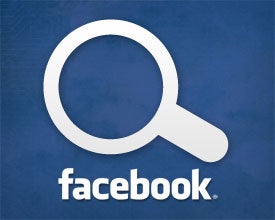 For details, you have to dig deeper. Essentially, the policy says, "You give us permission to use your name, profile picture, content and information in connection with commercial, sponsored or related content."
In a nutshell: Facebook can use anything you upload in its advertising arena. It may not seem invasive at first, but when your boss calls and says, "I saw a photo of you endorsing one of our competitors," your definition of invasive will take on an entirely new meaning.
In addition, Facebook wants to make you a star. All you have to do is agree to endorse an unspecified number of ads with your name and photo. There's a huge disadvantage, though: You don't get paid and must endorse these products for free. Since Facebook provides only a "Like" button with no counterpart for the dissatisfied user, you could end up endorsing everything from Gore-Tex to girdles.
Analysis: Facebook Report on Government Data Requests a Reminder There is No Privacy
More: Facebook in Hot Water (Again) Over Ever-Changing Privacy Policies
Add these amendments to the new policy change that says you can no longer hide from Facebook searches — plus the new and improved Graph Search, which makes almost everything you post accessible — and, suddenly, that privacy you cherished with family, friends and colleagues is is gone. It's difficult to maintain a professional demeanor when Facebook pairs your name and photo with an advertisement for Preparation H.
Google, At Least, Lets You Say 'No' By Default
Google followed this action with its plain-English, Cliff-Notes version that explains how your profile name and photo can or may appear in Google products (reviews, advertising, and other commercial contexts). If you want to control how Google handles your image and name in its ads, click the Shared Endorsements setting link.
I credit Google for making the default response "No." This is indicated by NOT marking the check box that says, "Based upon my activity, Google may show my name and profile photo in shared endorsements that appear in ads."
Blog: Gmail Users Should Expect No Email Privacy, Google Says
Related: Google Doesn't Plan to Change its Privacy Policy for Glass
However, the rest of this paragraph agreement says (in doubletalk) that not checking the box does not affect how your name and image is used and/or displayed in a shared endorsement that's not in an advertisement. So, once again, your name and photo could suddenly appear on a Google search page beside an advertisement for tattoos, tepees or toupees.
Facebook, Google Users May Be Mad, But They're Not Leaving — Yet
According to Gartner Research Director Brian Blau, a growing number of media reports make it clear that people really dont want to be used for advertising in this way.
"Facebook users like connecting with their friends and family — and, increasingly, they're planning events, finding jobs, and even generating their own content from lots of mobile apps and services," he says. "But bringing users into the advertisements of others is something that users are not expecting. When Facebook had earlier experiments showing users' faces next to ads, it was not well-received and that program was eventually canceled."
When asked if Google and Facebook will lose users/members as a result of these new policies, Blau adds, "Many users will not be happy with this development, but they are almost powerless to stop it."
Blau explains that, while Facebook and Google both employ these types of tactics, it's not only them. Other consumer platforms take liberties with user images and identities. Some individuals may like being a social media rock star with a wave of advertisements following them from pillar to post and, thereby, raining down on all their friends. But many users don't want to endorse any product or brand.
Meanwhile … Twitter Toys With Tailored Ads, Aims to Protect Users' Privacy
"We're not going to comment beyond the language you already have, and we're not going to speculate," a Google spokeswoman says. "There are no ad formats that use shared endorsements currently (the only change was the updated setting), so any discussion of how such ads might work are hypothetical."
The language she refers to was this paragraph from the Google Terms of Service Update: "When it comes to shared endorsements in ads, you can control the use of your Profile name and photo via the Shared Endorsements setting. If you turn the setting to "off," your Profile name and photo will not show up on that ad for your favorite bakery or any other ads. This setting only applies to use in ads, and doesn't change whether your Profile name or photo may be used in other places such as Google Play."
"Facebook has and will provide controls to opt out, or users can simply not post public pictures and limit their visibility scope," Blau says. "Overall, users probably won't abandon Facebook simply because of this new feature — but, if enough people slow down their overall usage of Facebook [or Google], these companies will want to know about it."