What makes an IT organization "world-class?"
New research from The Hackett Group describes what top-tier IT teams have in common. According to "The World-Class IT Advantage Part 1: The Benefits of Pursuing IT Operational Excellence," a focus on IT automation and reducing complexity can help achieve higher levels of effectiveness and meet ROI expectations nearly twice as often, while at the same time representing a 15 percent cost-savings.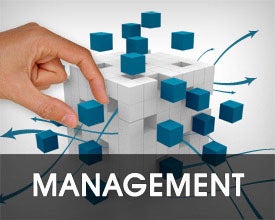 The Hackett Group analyzed benchmark studies performed at more than 100 Global 1000 companies over the past few years and defines world-class IT organizations as those that achieve top-quartile performance across more than 60 weighted efficiency and effectiveness metrics, says Erik Dorr, senior research director, the Hackett Group.
[Related: Global Standards, Meet Local Constraints]
According to John Reeves, global IT advisory practice leader for The Hackett Group, automation is a key differentiator for world-class IT organizations. Regardless of whether that IT automation is happening in a company's supply chain, demand chain, purchase order management, or in the data center, if IT is delivering on business units' requests for automation and self-service, they are reaping efficiency and cost-savings benefits, he says.
Automate Yourself Into Job Security
"IT organizations often struggle with relevance and how to deliver value," says Reeves. "Conventional thinking is that IT shouldn't focus on automation, because they'll automate themselves out of a job; the exact opposite is true. Automating tasks across the enterprise and letting non-IT employees use self-service capabilities frees up IT to become a high-value service provider, dealing with vendor management, data integration, and business-IT alignment and strategy, which are harder for IT, but provide more direct value back into the business," he says.
Automation also allows world-class organizations to spend about 15 percent less than comparable organizations on IT functions while doubling the effectiveness of their initiatives, Reeves says.
[Related: The Emerging Turf Battle Between Information and Physical Security Pros]
Reduced complexity is another key element world-class IT organizations use to eliminate nonessential spending, maximize staff productivity and drive down costs, Reeves says. The Hackett Group measures complexity in a couple different ways, one of which being asset and type counts, Reeves says.
"When we look at the companies we benchmark, we look at 'type counts,'" Reeves says. "Types of languages, types of data centers, types of software. We then can measure how many systems you have to support vs. how much you have to deliver. The more complex an organization, the harder it is to change and respond to changing business needs, and that makes businesses slower, less efficient, and more costly," Reeves says.
According to the research, world-class IT organizations carry 70 percent less complexity in their technology platforms. This breaks down to 40 percent fewer applications per 1,000 end-users, according to the study.
"The performance of world-class IT organizations demonstrates that it is possible to 'do more with less,' minimize cost, and deliver higher qualities of service," says Reeves.
[Related: Self-Service IT Catches On]
Finally, The Hackett Group identified four best practices that set world-class IT organizations apart from their more conventional peers, says The Hackett Group's Dorr. These findings are outlined in "The World-Class IT Advantage, Part 2: The Four Fundamental Practices of Top-Performing IT Organizations."
Keep Score: Align IT Metrics and Formalize Communication with the Business — While most IT organizations track performance metrics, few companies have formal IT scorecards that provide a holistic view of IT performance and link these performance metrics to IT strategy. These scorecards, according to the research, are used to engage business leaders, demonstrate IT's contribution to the business, and identify areas of improvement.
Customize: Standardize Applications and IT Processes — While most companies try to minimize customization by using a larger number of one-size-fits-all apps and platforms, the research shows that world-class IT organizations focus on creating a common, enterprise-wide platform that can then be customized to address the needs of different business units. Fewer applications result in a less complex IT environment.
Blend: Integration of End-to-End Business Processes — World-class IT organizations make integration considerations a high priority from the start. Higher levels of integration strengthen both IT and business performance by seamlessly incorporating IT into every aspect of the business.
Watch: Monitor Business and IT Outcomes — For IT to succeed, it has to monitor both IT-specific and general business outcomes. On the IT side, one of the most critical outcomes is making sure architecture and infrastructure don't become too complex. In addition, world-class IT organizations hold IT staff and business owners accountable for realizing promised benefits.
While making the grade as a world-class IT organization won't happen overnight, it's not impossible if you emphasize these four best practices, says Dorr. "The four practices we've identified in our research are things that any IT organization can address," he says.
Sharon Florentine covers IT careers and data center topics for CIO.com. Follow Sharon on Twitter @MyShar0na. Email her at sflorentine@cio.com Follow everything from CIO.com on Twitter @CIOonline and on Facebook.