Last week, I took a Basics of Business Photography class led by Bob Ring and Don Toothaker of New England Photo Workshops. The goal of the session was to get participants to think more strategically about photography. Though it was not focused specifically on smartphones, I learned a number of helpful lessons that can be applied to camera-phone photography. During the past couple of years, phone photography has also become a bit of a hobby of mine, and I have some tips of my own to share.
This post is not meant to be an in-depth tutorial on the art of photography. In no way am I suggesting that smartphones are the best tools for capturing great photographs, either. But as the old axiom goes, "The best camera is the one you have with you," and most of us never leave home these days without our smartphones.
Then there's price. Many of us simply don't have a few hundred, or a few thousand, dollars to drop on a fancy new DSLR or a mirrorless model camera. Smartphone-camera technology has also rapidly evolved during recent years – so much so that your phone could very well capture better images than that point-and-shoot you paid hundreds of dollars for just five years ago. In other words, you can capture some impressive images with your smartphone camera if you know what you're doing.
Here are some simple but effective ways to help anyone take better smartphone photos.
1) Learn Your Phone's Advanced Camera Features
Many new smartphones offer a ton of advanced camera features in addition to the Automatic mode, which is designed to adjust to your environment and capture the best images without any manual changes to settings.
Most smartphone users rarely use anything other than the Automatic mode. That's a mistake, at least if you want the best images your specific device can capture.
Camera settings and options are so diverse that it doesn't make sense to get into specifics, but I guarantee that spending an hour reading the camera section of your device's user guide will pay off in spades. You may never use some of those advanced settings, but just learning how to use them and what they're designed to do can get you thinking about new ways to use your camera's features.
"Remember, cameras are just tools," Toothaker says. "It's how you use them" that brings out true value.
If you don't have or can't find your device's user guide, look for it online. Most manufacturers post online guides or tutorials. Once you've read it, go out and use each setting as it was designed to be used. Even if you never use it again, you'll be more likely to recognize an environment or opportunity that could take advantage of the setting in the future, and you'll be more likely to remember it.
2) Photo Apps, Photo Apps, Photo Apps
You really can't have too many photography apps. While iOS really shines when it comes to photo apps, Android, Windows Phone and BlackBerry 10 have their fair share of great photo software as well.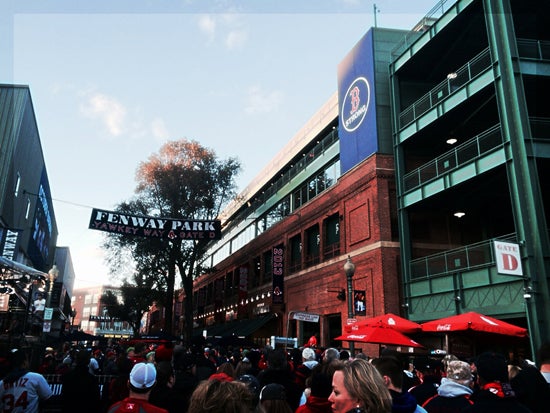 I have a folder dedicated specifically to photo apps on all of my various smartphones, and I'm always adding new ones as I find them. (Note: Always read app-store reviews and research the developers before installing random apps that could put device security or personal privacy at risk.)
The iOS photo apps I use regularly include Photoshop Express; Camera Genius; Instagram; Diptic and Diptic PDQ; VSCOcam; Snapseed, and Mextures. Here are some Android apps: Snapseed; Instagram; Diptic; Vignette; Camera FV-5, and Paper Camera.
Like your smartphone-camera's advanced features, it pays to take the time to actually learn how to use your mobile-phone photo apps.
(Shameless plug: Follow me on Instagram @asacco to see some of my recent smartphone photography.)
3) Lighting and Your Smartphone Camera Flash
Odds are you usually leave your smartphone camera's flash setting on automatic so it turns on and off as your device sees fit. That's fine, but people who want to get the best photos possible should make themselves think about lighting when taking images and experiment with flash settings. That means turning the flash on and off.
Light is one of the most important components in quality photography, regardless of the camera you use. In general, natural light is better than artificial light, according to New England Photo Workshops' Bob Ring. "But bad light is bad light," Ring says, whether it's natural or artificial. Bad light is mixed light with shadows, according to Ring. You want an even light.
"The worst [time for] photography is noon time," Toothaker says. If you're planning to take photos outside, it's a good idea to try to go early in the morning or in the afternoon, when the light is more even, according to Toothaker. Softer light is better than harsh or bright light.
The flash on some smartphone cameras provides very poor or artificial-looking light. If you have the time and opportunity, it's a good idea to use natural light. Even if you don't have much natural light, you should try to take the same image with and without your flash. You can always use a photo-editing app to lighten up your images or otherwise process a dark photo.
To sum that up: Get in the habit of experimenting with light and your camera's flash, when appropriate.
Finally, if you have a light source in your image, Toothaker says, "Keep in mind that your eye is always going to go to the brightest part of the screen."
4) Filters are Your Friend – and Your Enemy
Chances are you're already familiar with Instagram and the whole photo-filter craze that's sweeping the smartphone world. Photo filters are great, and they can add character to your images – but they can also ruin them.
"Don't overcook it," Toothaker says.
In some cases, filters can make a decent image look better or more interesting. But filters won't make a good image great. Great images are about composition and timing, light and mood, and they often tell a story. Filters on their own don't do these things, and too many filters or effects just make images look fake or "overcooked."
You're better off spending time with a photo editing app than you are with a straight filter app, in most cases. Many editing apps also have filters and effects features anyway.
Filters do not a great photo make. Don't get carried away. Just because you can add endless filters, effects and boarders doesn't mean you should.
5) Clean Your Lens!
It's common sense that a clean, clear lens is going to take better images than a dirty one. Many people neglect to clean their phone lenses unless they see noticeable dirt or grit, though. Because we carry our phones in our pockets, bags or purses, the camera lenses frequently collect dust and other debris. Even if you don't see smudges, they could be affecting your camera images.
It's a good idea – and good camera hygiene – to regularly wipe your smartphone camera lens with a soft, clean cloth or a damp lens or screen wipe.
AS
Al Sacco covers Mobile and Wireless for CIO.com. Follow Al on Twitter @ASacco. Follow everything from CIO.com on Twitter @CIOonline, Facebook, Google + and LinkedIn.