If your company's video technology strategy isn't up to par, you could be losing out on top talent, especially as the next generation of executives comes into their own.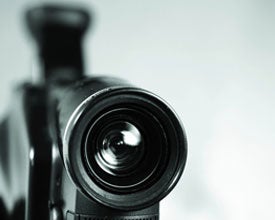 That's the takeaway from a recently released study, "2013 Cisco Global Young Executives' Video Attitudes Survey," conducted by Redshift Research (and sponsored by Cisco), which polled 1,315 executive-track employees from the United States, the U.K. and Europe.
Angie Mistretta, director for Cisco's telepresence marketing team, says while business-class video always has been used to help organizations stay better connected, that the technology is increasingly seen by younger executives as a 'must-have' at their current and future firms.
"The study showed that 87 percent of these executives would choose to work at an organization that invested more heavily in business-class video, even if presented with another job offer with a higher salary," Mistretta says. "That's huge – these executives said they felt an organization that invested in video cared more about using technology to fuel growth, and that is important to them."
[Related: 8 Ways Online Video Can Improve Your Business]
Business-class video, Mistretta says, is different from consumer video solutions like YouTube, Facetime, and Vines. Business-class video is extremely high-quality, reliable, secure and lifelike.
The 'lifelike' aspect is critical, Mistretta says, as executives see video less as just a content-delivery medium and more as a comprehensive collaboration tool that can help them gain a competitive advantage.
"These executives understand that as business becomes more global, having a seat at the table, even if you can't literally be there, is critical to developing and maintaining relationships with customers, suppliers, vendors and colleagues," Mistretta says.
[Related: Cisco Telepresence Allows Doctors to Conduct Virtual Consultations]
Eighty-seven percent of respondents say video will have a positive impact on their organization, Mistretta says, with the top areas of impact being the ability to better read visual cues and foster better communication with colleagues and customers as well as having an enhanced telecommuting experience and the opportunity to reduce travel costs.
Sharon Florentine covers IT careers and data center topics for CIO.com. Follow Sharon on Twitter @MyShar0na. Email her at sflorentine@cio.com Follow everything from CIO.com on Twitter @CIOonline and on Facebook.