What's rotten in Silicon Valley? It depends on your point of view.
A couple of iconic, struggling tech companies — Yahoo in Sunnyvale and now Hewlett-Packard in Palo Alto — are calling their remote workers back to the office, a move that flies in the face of a decades-long work culture that thrives on meritocracy, independence and initiative.
Ironically, Yahoo and Hewlett-Packard are claiming that their new work mandates are needed to spur innovation, which, of course, has been the hallmark of Silicon Valley.
Rumors are also afoot that at least another company, Visa in Foster City, is quietly following suit. Apparently, Yahoo and Hewlett-Packard have created a precedent (or at least, an excuse) for companies to draft similar policies and rein in wayward employees. Phone calls and emails to Visa attempting to verify changes to its work policy have gone unanswered.
But are these draconian work policies really going to help companies innovate?
Such a shift in Silicon Valley culture will surely be met with pushback. Tech workers have often been treated as company all-stars.
They get to wear jeans and flip-flops, play foosball and take mid-day siestas. The Google campus, for instance, has become famous for providing free gourmet food and services such as haircutting, laundry and exercise equipment. A few companies are even trying to woo techies to work for them by offering perks, such as free cleaning services for their apartments.
[ Slideshow: 10 Dumbest Things Tech CEOs Have Said and Done ]
HP and Yahoo Bucking the Trend
Nearly every Silicon Valley tech company has a flexible work-from-home policy, which makes Yahoo and Hewlett-Packard's new attitude toward workers so unusual.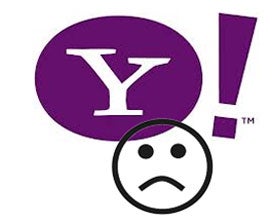 Yahoo was the first company to make headlines about a strict worker policy. Earlier this year, Yahoo CEO Marissa Mayer reportedly wasn't happy with the number of remote workers in Yahoo's ranks, as well as a tendency for employees to show up late and leave early. And so she clamped down. "Speed and quality are often sacrificed when we work from home," read an internal Yahoo memo obtained by AllThingsD. "We need to be one Yahoo!, and that starts with physically being together."
Like the San Andreas Fault, the mandate sent tremors throughout the valley. Many companies, including Hewlett-Packard, quickly denounced Yahoo's move. "We do not ban [work from home] and many HP people do it," a Hewlett-Packard spokesperson told AllThingsD. "It is not at all an issue at HP and hasn't been for years."
Less than eight months later, though, Hewlett-Packard changed its tune, according to another internal document obtained by AllThingsD. Here's an excerpt reportedly coming from CEO Meg Whitman:
"During this critical turnaround period, HP needs all hands on deck. We recognize that in the past, we may have asked certain employees to work from home for various reasons. We now need to build a stronger culture of engagement and collaboration and the more employees we get into the office the better company we will be."
Has Yahoo or HP Talked to Millennial Lately?
One of the problems with Yahoo and Hewlett-Packard's new approach is that it affects a critical subgroup of Silicon Valley tech workers: millennials. These young workers bring energy, tech savvy and new ideas to companies that live and die on the razor's edge of innovation — Silicon Valley companies are fighting for them — yet they've been known to shun inflexible work policies.
"The best work is performed when someone is inspired to do so, not necessarily between the hours of 8 and 5, Monday through Friday," writes Heidi Farris, vice president of community engagement and marketing at Bloomfire, in a blog post about managing millennials.
Cisco Systems in San Jose plans to hire 2,000 millennials this year; the company has more than 70,000 employees, and 89 percent telecommute at least once a week. A Cisco report found that a whopping 66 percent of college students and young professionals place higher value on workplace flexibility than salary.
It should come as no surprise that Cisco isn't a fan of Yahoo and Hewlett-Packard's new work policy, either. Of course, Cisco has skin in the game with its collaboration software offerings aimed at a remote and mobile workforce.
"Flexibility and job satisfaction go hand-in-hand when it comes to today's workforce," says Cisco CMO Blair Christie, adding, "Cisco supports this new way of working by giving employees the flexibility to work their way. It's how, not where, that matters most in collaborative work environments."
Will This Really Help HP or Yahoo?
The big question hanging over the valley like a thick coastal fog is this: Will Yahoo and Hewlett-Packard's urgent "all hands on deck" approach lead to faster innovation? The irony is that Silicon Valley companies have led the world in innovation absent of such strict worker policies.
Conventional wisdom says that bringing people together physically can result in better collaboration — if done right. In Silicon Valley, new tech tools in mobility and video conferencing help the occasional remote worker stay connected. But technology can't truly replace the casual interactions that lead to insight or the peer pressure of co-workers in physical proximity working toward a common goal.
The secret of tech companies is that no one wants employees to work from home, at least not all the time.
"We actually feel pretty strongly that employees should work in the office as much as possible since it does foster a more collaborative environment," says Heidi Farris, vice president of community engagement and marketing at Bloomfire. "But we understand that folks have doctor appointments and personal responsibilities that will sometimes take them away from the office during work hours."
A Reason to Drive to Work
In Silicon Valley, the daily commute along highway 101 can last hours. The new Bay Bridge is a parking lot in the morning. And people pack BART trains in order to get to work on time. There is no question that tech companies here understand the value of having people in the office.
But they're doing it the right way by making it easier for employees. Tech companies serve up free buses equipped with WiFi for their workers to commute in. Casual wear isn't just for Fridays. They're also giving reasons for workers not to leave once they get there, such as the aforementioned Google buffet.
More importantly, companies are changing the physical office space to encourage collaboration, social interaction and close working relationships. Over the years, I've visited many tech companies throughout Silicon Valley and have seen this transformation.
In the past, faceless workers toiled in a sea of cubicles, while top executives stole away in closed-door offices. It was eerie, quiet and gray with only the droning sound of keyboard clicks. Then the walls began to shrink. Finally, you could stand up and ask your neighbor co-worker a question. A little later, conference rooms sprouted, and teams could schedule a time and gather to write on a whiteboard and discuss projects.
Today, it's all open space, all the time. Rows of tables have replaced cubicles. The walls have been taken down, and executives work alongside everyone else. It's noisy. Generally speaking, workers want to be there. The idea of working at home sounds lonely.
But that's the problem with Yahoo's and Hewlett-Packard's dictates. They're taking up the stick, not the carrot. Silicon Valley workers are still prideful, and many (especially millennials) might not appreciate being told when and where to work.
While Yahoo and Hewlett-Packard employees will likely still continue to report to the offices — after all, everyone needs a job — they likely won't be too happy about it. Close physical proximity, peer-fueled energy and collaborative open spaces can spark innovation and creative ideas, but employees harboring resentment while suffering through a long commute probably won't.
Tom Kaneshige covers Apple, BYOD and Consumerization of IT for CIO.com. Follow Tom on Twitter @kaneshige. Follow everything from CIO.com on Twitter @CIOonline, Facebook, Google + and LinkedIn. Email Tom at tkaneshige@cio.com