This post has been a long time coming.
I started covering Research In Motion (RIM), now BlackBerry, for CIO.com in 2005. That was less than 10 years ago, but the world was a different place, especially when you're talking technology.
No iPhone. (GASP!) The cloud was just a thing in the sky. Bringing your own device to work was unheard of. IT and the business were like oil and water. And the BlackBerry was an advanced business tool, used almost exclusively by professionals. If you had one, you were "special," so much so that many BlackBerry users wore visible holsters on their belts, not out of function but to make sure everyone saw their brick-like devices.
Starting in 2007, I focused on BlackBerry almost exclusively, It was right around the time the company released its first consumer-friendly BlackBerry, the Pearl. In the following years, I attended all of the company's significant events and the majority of its product launches in cities across America. I interviewed an array of BlackBerry staffers, including product managers, VPs and CEOs in fancy suites on the highest floors of luxury hotels. I attended professional sporting events and concerts with many BlackBerry folks, some of whom remain friends to this day. I gained access to celebrity spokespeople and "futurists." I led sessions and spoke to crowds at BlackBerry World conferences. I studied the BlackBerry OS as closely as I've ever studied anything and mastered every in and every out. I ingratiated myself into the BlackBerry ecosystem and built relationships with BlackBerry partners of all kinds.
In the process, I pleased, pissed off and placated BlackBerry and its PR department in equal measure over the years. I made a name for myself in mobile, thanks largely to my coverage of the Canadian company.
Today, BlackBerry is on the brink of a major sale, and the company could be dismantled and sold for parts by the close of the year. Whatever the outcome, the future is bleak for BlackBerry.
Time to Say Goodbye to BlackBerry
For a long time, I tried to come up with reasons to stay positive and keep the faith in the company. But it's not my job to smother readers in blind loyalty – quite the contrary, really. It's clear that readers aren't as interested in BlackBerry, either; overall traffic to my stories has waned along with interest in the platform.
During the past year, I received so many emails, pitches and even suggestions from coworkers about writing my thoughts on what happened to BlackBerry, and why "BlackBerry is doomed," that I lost count. For the most part, I avoid these types of stories. Frankly, they're cliché, and I don't want to kick the company when it is down. I never pull punches when they are called for, but I also never throw sucker punches.
My colleague, CIO.com Senior Online Writer Tom Kaneshige, has been ribbing me for years about BlackBerry, asking when I'm finally going to admit that BlackBerry is "dead." In May 2010, we wrote companion pieces about the future of wireless. He suggested that BlackBerry was already dead, while I argued the company could still surprise a lot of people.
Well, Tom, you were right. And I was wrong.
This post is my official way of saying goodbye to the company, though I'm well aware that BlackBerry is still not "dead." I've unofficially moved away from BlackBerry coverage during the past couple of years, but I will continue to write about it when appropriate.
The following 20 stories are some of my favorite and most noteworthy pieces during the past eight years. They paint an interesting picture of both RIM/BlackBerry and my coverage of the company that paved the way for the modern smartphone and changed all of our lives.
Eight Years of BlackBerry in 20 Stories
2005/2006
I covered BlackBerry randomly before 2005, but the high-profile patent battle between RIM and patent-holding firm NTP, which threatened a major shutdown of all BlackBerry services in the mid-2000s, was the catalyst for my future coverage. It quickly became clear in 2006 that CIO.com's audience was very interested in the BlackBerry, so I started packaging all of my related content and writing any and all news I could find.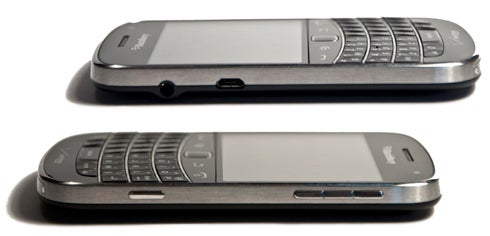 2007
In 2007, I decided I wanted to build my hands-on knowledge of BlackBerry and its handhelds, so I reached out for the first time to RIM PR. The company agreed to send me four BlackBerry Pearl 8100 smartphones so I could distribute three to CIO sources for review and keep one for my own purposes. That's right: Four devices. No other tech company has every sent me that many gadgets at once, and I doubt any would today if I begged. Imagine asking Apple for four new iPhones to review?
The resulting review was very well received and cemented my idea to focus more exclusively on BlackBerry. Read it here if you're interested.
2008
Almost a year later, in March 2008, I wrote about a report from analyst firm Canalys that concluded, "Nokia is the mobile device maker with the best innovation and implementation strategies, followed by Research In Motion (RIM)…and Samsung." Today, both BlackBerry and Nokia are being acquired, and Samsung rules the (Android) world. It's hard to believe that just six years ago, these two troubled companies were seen as leaders of tech innovation.
A few months later, I asked BlackBerry if I could interview one of its co-CEOs. After some convincing, I got that interview with Mike Lazaridis at the 2008 Wireless Enterprise Symposium (WES), now called BlackBerry World. I walked into Lazaridis's penthouse suite overlooking Orlando and started setting up an awkward, oversized recording device, only for the man to make fun of me.
"When are you going to put that hideous thing away and start using a BlackBerry to record interviews?" Lazaridis asked with a semi-sneer.
I was already nervous – this was one of the first times I interviewed a bigwig of a major company – and I was admittedly impressed with Lazaridis. I rushed to get the recorder in place and hit the wrong button to begin recording. Luckily, I take good notes, so all was not lost.
I only briefly discussed Apple and the iPhone with Lazaridis, but his comments on the subject are what stick out most in my mind.
"You wouldn't walk up to a professional photographer and ask him to do his job" with a throwaway camera, Lazaridis said. The man was instrumental in the development of the wireless technology that enabled the first BlackBerry and is a modern-day genius, but he proved to be remarkably shortsighted when it came to the iPhone.
(Read the full March 2008 interview here.)
2009
In April of the following year, largely in response to Apple's iTunes App Store, BlackBerry launched its official app store, called BlackBerry World. I was in Las Vegas for a CTIA conference, where App World was announced. I posted my related story from some noisy bar in Caesar's Palace because the Internet in my room wasn't working and, for some reason, it was the only place I could get connectivity with my PC tethered to my BlackBerry. (Also: I like beer.)
The announcement was notable; it validated Apple's strategy and, for perhaps the first time, BlackBerry had followed Apple's lead. Unfortunately, developers didn't flock to the BlackBerry platform the way RIM hoped they would, and app selection remains a major problem for the company today.
A few months later, I wrote about RIM's awkward device naming conventions and why they hurt the company. I know RIM reps read the story, but unfortunately the company never acted on my advice, and until the recent release of the BlackBerry Z10, the company continued to use confusing, nonsensical naming conventions for its phones. (The names of its BlackBerry 10 devices are better, but the company's current Z10 to Z30 device-name progression doesn't make much sense. I asked BlackBerry about the jump from Z10 to Z30 – instead of, say, Z15 or Z20 – but didn't get any specifics.)
2010
I had some fun with the BlackBerry CEOs a few months later when I published this "CEO Teardown: BlackBerry-Maker RIM's Mike Lazaridis and Jim Balsillie." (The image on the fourth page still cracks me up.) Most references in that post are tongue-in-cheek, but I still believe BlackBerry's reluctance to bring in new leadership for so long was a significant factor in its fate.
2011
It was in 2011 that all the doom-and-gloom stories really started surrounding BlackBerry. Even then, I kept the faith. (Read "7 Solid Reasons to Keep the Faith in RIM, BlackBerry," and then check out the comments for a look at some reader perspective.) But I admit, I was worried even then, and the release of a poorly-thought out subscription music service was a harbinger of more half-baked projects to come. (The day BBM Music was officially released, I predicted its demise. It took longer than I expected – nearly two years – but BlackBerry shuttered the service in August 2013.)
Right around that time, BlackBerry's Developer Relations Director, Mike Kirkup, told me in the dimly-lit basement of New York City's Ace Hotel why he remained faithful to BlackBerry…and then resigned less than a month later. Kirkup seemed sincere when I spoke with him. I did not see his departure coming.
In October 2011, BlackBerry hired a brand new development chief, Alec Saunders. I interviewed him about how he'd attract developers to the BlackBerry platform and do away with the troubling perception that BlackBerry couldn't compete with Android or iOS when it came to apps. I admired Saunders's energy and charisma – which came through during the keynote address for the 2012 BlackBerry Jam conference in San Jose, where I sat along with the rest of the attendees and watched a bizarre music video starting Saunders.
Despite Saunders's enthusiasm, he didn't really tell me anything I hadn't heard from other BlackBerry staffers many times before. "BlackBerry 10 is good; BlackBerry 10 is great; BlackBerry 10 is the solution." Yada yada yada.
Shortly thereafter, I wrote a post detailing why 2012 was sure to be a tough one for BlackBerry, which was rapidly losing users' confidence, both in and outside the enterprise. In reality, 2012 was worse for BlackBerry than I expected.
2012
That summer, I got my second interview with a BlackBerry CEO. This time, it didn't take as long for the company to grant my interview request; Thorsten Heins, who took over the CEO role in January 2012, was planning to speak to a number of media outlets, presumably as damage control. Luckily, I was one of the first.
I remember hanging up after my lengthy interview with Heins, thinking that BlackBerry might actually have a chance after all. Heins was candid; he didn't ignore the company's problems or act like nothing was wrong, and he seemed to be genuinely confident in the new BlackBerry 10 OS. (I also remember thinking his German accent made the word "innovative," which he said frequently, sound particularly amusing. But given the circumstances, innovation – or the lack of it – wasn't a laughing matter at all at BlackBerry.)
You can read my full Q&A with Heins here.
Less than a month after speaking with the BlackBerry CEO, I got my hands on the first BlackBerry 10 device, the Z10, on a rainy, dismal day at a BlackBerry PR office in Midtown Manhattan. It was an awkward meeting. I was briefed on the device and the new OS. I spent as much time as I wanted tinkering with it. But the phone would not be announced for months, and it was even longer before it was released. BlackBerry said I could write about my meeting but could not mention any specifics.
I'm still not really sure what that means, and I was contacted shortly after I wrote about the experience with requests to change some things in the post. I refused, sticking with my interpretation of "no specifics." Quick summary: The device and OS looked great, but by that time BlackBerry's problem was not just aging hardware and software. You can read that full post here.
The following fall, I finally got something I'd been requesting for years: A sit-down with BlackBerry CIO Robin Bienfait. As a reporter for CIO.com, the BlackBerry CIO always topped my list of wanted sources, but for some reason, BlackBerry never let it happen – until October 2012, when I met Bienfait and BlackBerry PR in a cramped, makeshift press-interview-room in the massive San Diego Convention Center.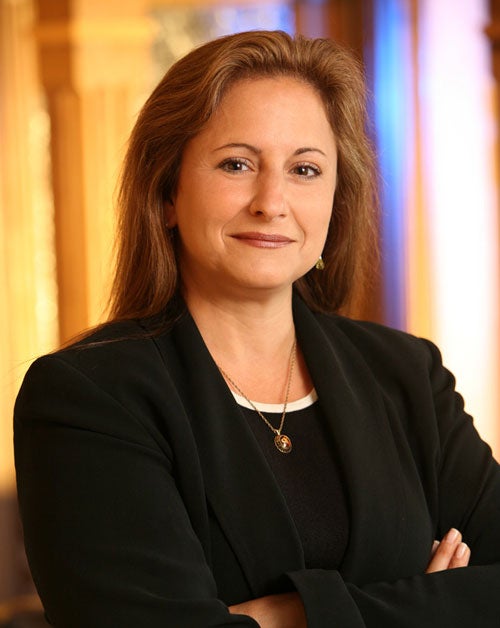 Bienfait mostly glossed over BlackBerry's challenges and painted a serene picture of the IT department within her company. She also talked about mobile security, the modern CIO role and what it meant to be a woman in a field and role largely dominated by men. It was an OK interview, but after years of waiting, I left feeling somewhat underwhelmed. Read the interview here.
Then, a few months later, Bienfait abruptly left. A pattern emerged: Interview executive, get rosy story about what it's like within BlackBerry, see interview subject leave the company.
2013
In January 2013, BlackBerry released the Z10. I wrote a lengthy review of the device, which I like a lot. But again, at this point, BlackBerry's problem wasn't just hardware or software. Read my full review here.
After spending a few months with the Z10 and using it as my main device, it was clear that it really was unique, so I highlighted 10 things it can do that the popular iPhone cannot. The post was very well received, but it didn't do much to help Z10 sales. It was also the last BlackBerry-related post I put a lot of time and effort into.
Since then, I just haven't felt inspired to write much about the company I dedicated eight years of my professional life to. That speaks volumes.
What Went Wrong for BlackBerry?
In my interview with Thorsten Heins in June 2012, I asked what went wrong with BlackBerry. I hear that question a lot. In fact, I was discussing it with IDG Communications CEO Michael Friedenberg yesterday. (CIO.com is part of IDG Communications.) It's the million-dollar BlackBerry question.
The answer may seem like a copout, but everything went wrong.
The entire landscape changed. BlackBerry didn't.
Most importantly, control shifted dramatically from IT/enterprise/business/corporate/whatever to the user. Apple and Samsung, with iOS and Android, respectively, exemplify this shift. Apple and Samsung, the two leading mobile-device makers, make devices for consumers, and they – or third parties – fill enough of the gaps to make those devices work for the enterprise. To a flaw, BlackBerry has always put the enterprise first and filled the consumer gaps later. Even now, it says it's going to cater specifically to "prosumers." That term presumably means "professional consumers," but the fact of the matter is that professionals and consumers are now mostly one and the same, and BlackBerry still doesn't get it.
Marketing was a weak point for BlackBerry from the start, too. Though advertising, marketing and everything that's associated with these things are largely lipstick on the pig at this point, there was a time when savvy, intelligent marketing could have really helped BlackBerry change its perception in the market. Instead, the company hired celebrities, including John Mayer, U2, Will.i.am and, most recently, Alicia Keys to tell people it was "cool." But people didn't believe them.
I'll end this post by saying I'm not sure there was anything BlackBerry could have done to "save itself." Some things aren't long for this world, no matter how big, how important, how wealthy, how cool or how hard people try to make them succeed.
BlackBerry isn't dead yet. But it's dying. (Three hundred pink slips are reportedly being distributed in Waterloo this week, and more than 4,000 more will be handed out over the coming year.) And I think I see the light at the end of the tunnel.
AS
Al Sacco covers Mobile and Wireless for CIO.com. Follow Al on Twitter @ASacco. Follow everything from CIO.com on Twitter @CIOonline, Facebook, Google + and LinkedIn.