Tim Davis has had what most would consider a successful IT career. He's navigated to the top of the corporate ladder with boasts 20 plus years of IT management experience under his belt.
Having held several positions in that arena over the last couple decades, not the least of which was his role as the CIO of the Popeye's chicken franchise, Davis decided it was time to strike out on his own as an IT consultant. "You know the saying; the grass is always greener & . I'd been working in the corporate environment since I got out of college and wanted to try something different," says Davis.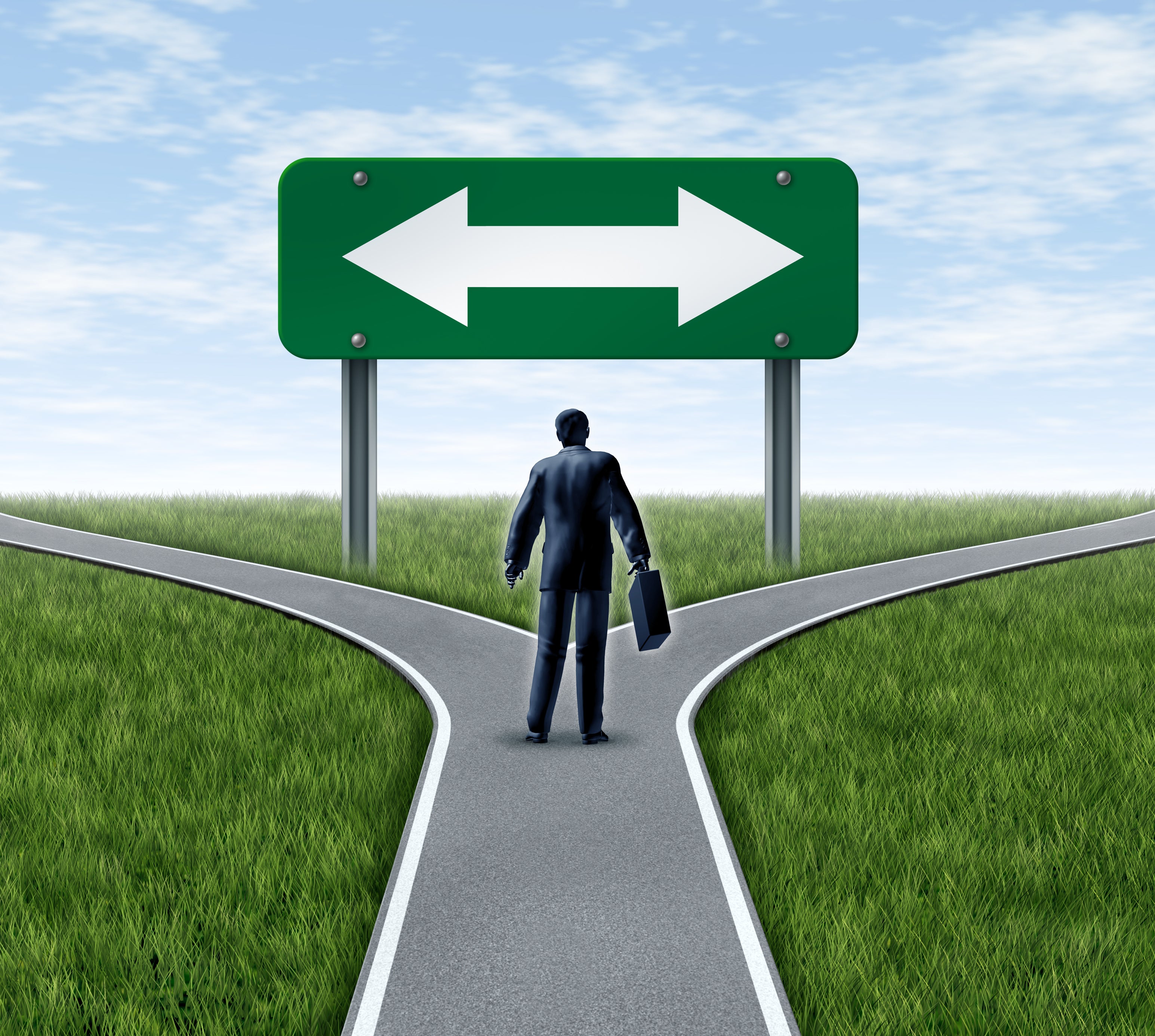 He had a successful IT consulting career going as well but after four years of going from contract to contract Davis decided he wanted a more stable position that the corporate world could offer. So with that he set out to find a new position in the corporate world within IT management.
IT Job Search Problems
As his job search progressed, he was running into an unforeseen problem. Potential employers and hiring managers would look at his history, see his four years of IT consulting and assume that meant he had been looking for a job for four years and not necessarily working in the IT trenches.
"Consulting is real work. I wasn't looking for a job. I was working with several different clients, working on various projects and working within different industries. You have to do your own billing, collections, business development and marketing. I got a ton of experience going out there and starting my own consulting firm," says Davis.
Regardless of that his job search efforts weren't netting the results he'd hoped for. The only positions he was getting interviews for were ones he had acquired through his personal network.
Davis came to the conclusion that he needed a new plan and part one of that plan was to rethink his resume. "There's nothing exciting about it," says Davis. He felt his resume was too wordy and things weren't easy to find, which is understandable when you consider how difficult it is to distill 24 years of experience into a single document. And with that he reached out to CIO.com, put his name in the hat for the IT Resume Makeover series.
Resume Writer Donald Burns First Look
"His resume wasn't horrible, but it wasn't competitive. It talked about the wrong things. Initially nothing in the resume stood out in a good way. It seemed like a typical resume. It was boring and kind of a data dump. Tim is a bona-fide consultant with real clients and he's been doing that for four years, but many people get laid off and then use IT consulting as a gap-filler. There are many people in IT who do this but don't have any clients. That is really bad," says executive career coach and resume writer, Donald Burns. Burns knew he had to make Davis' consulting positions as credible as his corporate roles in order for this to be a success.
Head-to-Head: The Interview
Burns knew he needed to identify a couple items. He needed to know from Davis what his target position was and more importantly what he wanted that he wasn't getting from his current position. With that knowledge in hand they discussed Tim's history and work experience.
"We had two in-depth meetings&Donald did a much better job using a marketing type approach. He changed the focus from a simple chronological resume to more of a, this is my talent and expertise document," says Davis.
Keep It Short
At first glance, Burns knew he had to chop some of the wording down. There was a lot of text but it wasn't saying enough of the right things. "It was very long and the wording was dense. It was a kind of data dump. It had too much job description. You can't give a laundry list of tasks and things that you've done," says Burns.
According to Burns, an outside interviewer is important in order to flesh out what's important from the fluff. "Tell me the landscape. Tell me what all this means. What were you doing? As it unfolded he had amazing stories that were all locked up in his head. That's why the content of the new resume looks nothing like the original. It looks like someone else's career because the important stuff wasn't on the paper.
That is also very typical. People think they are describing their resume like Tim did but it's not what recruiters and hiring managers want to hear. They want to know very quickly what you accomplished for your last employers," says Davis.
Don't Bury Your Achievements
The resume text was long, but it wasn't really saying anything. "There were lots of little details of tasks he had worked on that I call the jigsaw puzzle. It's lot of small pieces but you don't get the whole picture of what he had accomplished," says Burns.
After speaking with Davis, it was clear to Burns that there were several times where Davis was brought in to bring order out of chaos and he was successful. That is what Burns wanted to bring to the forefront of this new resume.
What Position Are You Applying For?
While it was clear he was in IT management, the title and summary didn't make what role he is seeking clear enough. "There was confusion there because he was trying to do two things at once. He's using it for consulting and looking for a corporate gig, too," says Davis. Burns thought out of the box on this because he knew that while Davis is looking for a corporate role, he is still continuing to consult. For that reason, he came up with a new format that he calls the Bio Flyer. His goal is simple, one document with two purposes, which we'll cover later.
List and Explain Awards or Recognition
In his resume Davis had listed that he had won an award, The Georgia CIO of the Year, which is good, but there was very little indication of why he had received that award. "It was buried in the back. While working in the restaurant industry he came up with an IT solution that integrated a lot of information to come up with how much chicken to cook and when. When you put that kind of thing on your resume, a real success story, accomplishment or result, it was very impressive," says Davis.
Job Experience Unclear
At first glance, when you looked at his Popeye's experience Burns thought many employers could think that he was working for a single franchise as opposed to the entire Popeye's chain. Burns took time to reword this and shorten it for the sake of clarification. This made it obvious that Davis was the CIO of a global franchise with more than 2,100 stores in 30 countries.
One Document to Rule the Job Search – Rise of the Bio Flyer
IT consulting is on the rise as more IT pros decide to go it alone. For that reason Burns decided to create a single multi-purpose document that could deliver results. "This is a very practical thing for people like Tim, says Burns. By people he means people who work in the corporate IT world but also have consulting work as well.
To do this he created a strong first page of the resume that could be used as a standalone document. It briefly covers all of Davis's career highlights. Simply add an image and it's ready to be distributed to his prospective consulting clients as a bio flyer.
The entire 3 page document, on the other hand, is meant to be used as a resume for his corporate IT job hunting.
Note: One important thing, according to Burns, is that in the U.S. it is never OK to use a profile image of yourself in a resume. For the purposes of the Bio Flyer, on the other hand, it is perfectly fine.
Link to Bio/Flyer for consulting
The End Game
Davis couldn't be happier with the results and, as a matter of fact, about an hour before our final phone interview he went on a job interview sporting his newest resume. He had applied using his original one but took the time to ask the hiring manager to critique his newest resume.
"I met with an HR person for a job interview today and I asked her to look at this brand new resume. She said it was the first one she'd seen in that format. She said it popped and that her eyes were drawn to the bolded areas. She really liked it," says Davis.
If you'd like to participate in the resume makeover please drop us an email with Resume Makeover 2013 in the subject and your resume attached.
Rich Hein is Managing Editor for CIO.com. He covers IT careers. You can follow Rich on Twitter, Google+ or connect on LinkedIn. Follow everything from CIO.com on Twitter @CIOonline, on Facebook, and on Google +.