It's often taken for granted that tough economic times lead to a reduction of public services. But that's not what has happened in Buffalo, N.Y., in the past several years. Rather than scale back city services, the city, which has a population of roughly 260,000 people, sought out ways to use big data to deploy services more efficiently and effectively to combat blight.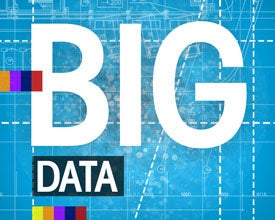 Under former Mayor Anthony M. Masiello, Buffalo initiated a program called Operation Clean Sweep, a law enforcement-focused program intended to address some of the rust belt city's poorest and most disadvantaged neighborhoods.
Under the leadership of current Mayor Byron W. Brown (who took office in December 2005), the Clean Sweep program evolved into a collaborative program that brings together dozens of city departments, as well as partners from state, county and federal agencies and nonprofit health and human services providers.
On a given day, they descend on a city neighborhood to remove litter, debris and graffiti; fill potholes; prune trees; mow overgrown lots; repair street lights; set rat traps; and seal vacant houses. They provide employment and health care services, install smoke detectors, check that housing codes are being met, establish neighborhood watch programs and create relationships with community members. Volunteers pass out oral hygiene bags and test blood pressure. Even utility providers participate.
"Buffalo being a pretty old city, our infrastructure is sometimes challenged," says Oswaldo Mestre, Jr., director of the Division of Citizen Services of the Office of the Mayor and the City of Buffalo 311 Call and Resolution Center.
"We're a rust belt city. We get a lot of calls regarding housing, for instance. We take that data and one day out of the week—we don't tell anybody that we're coming—we cordon off the streets for two square blocks and send in teams of professionals door to door. We provide information," says Mestre.
"If people don't have smoke detectors, we will give them smoke detectors and install them; carbon monoxide detectors as well. Each agency will talk to residents about what they have to offer. And while we're doing that, we're gathering quality of life intelligence," says Oswaldo Mestre. "People in these neighborhoods are often reluctant to talk to officials. But they don't feel like they're being exposed because while they're talking, we're trimming trees and hedges and there are police officers walking around."
"When we leave, we're literally leaving it completely different," he adds.
Video footage of each Clean Sweep is broadcast on cable television, and Mestre says the resulting live reality TV program has become one of the most popular programs in the Buffalo area. Not only does it serve as a crime deterrent, Mestre says it combats hopelessness in the city's most challenged neighborhoods by showing that the government has not forsaken its citizens. Instead, it is actively working to improve their lives.
Mestre was recently named a finalist in the Constellation Research 2013 SuperNova Award in the Data to Decisions and Next Generation Customer Experience categories, which the research and advisory firm uses to honor those who innovate by applying emerging and disruptive technologies to their organizations.
"The use of big data in the public sector arena promises to be hugely disruptive; however, many agencies have not yet realized its potential," Constellation Research wrote in naming him a finalist. "By extracting insights derived from the data, the City of Buffalo is using a targeted data-driven approach to identifying neighborhoods most in need to direct the deployment of the appropriate resources. Pooling man power and in-kind services from federal, state and local government and community groups/non-profits, puts forward a new innovative model of an inter-department and inter-agency collaboration for cost-effective public sector service delivery."
With Big Data, Buffalo Expands Program As Economy Grew Tougher
At the beginning, Buffalo was performing seven to eight Clean Sweeps a year, Mestre says. And the locations for the Clean Sweeps were subjectively chosen. But as times got harder in 2007 and 2008 and resources dwindled, the city began expanding the program. Doing so required a fundamental change in methodology. It was no longer enough to choose neighborhoods for Clean Sweeps based on gut feelings.
In 2008, the city deployed its 311 Call and Resolution Center. The city began using data analysis of 311 and 911 calls, as well as other data such as poverty indicators in Census tracts, population density maps, unemployment data and more to identify its most challenged neighborhoods and prioritize deployment of resources to those neighborhoods.
"It's all about people, processes and technology," Mestre says. "We try to utilize that as best we can. Government can be and should be more responsive to citizens. Having a 311 call center is an integral part of that. So what do we do with the data that we have? People are calling and telling us about pot holes, stray dogs, loud noise. Aside from abating the particular issues, what does that data tell you? Well, where there's smoke, there's fire. We're able to map the data out and use that to coordinate our efforts."
How Buffalo Uses Big Data
The city collects verbal complaints to the 311 Call and Resolution Center, as well as 911 calls, and enters that data into its KANA LAGAN CRM system for case management and resolution. By tracking issues, getting locations and storing each department's issues in one system, KANA is then able to provide the city and human service agencies with substantive information about neighborhood conditions. The city's departments and nonprofit organizations then translate that information into better service delivery by prioritizing issues and responding accordingly.
"We really simply started with layering—taking the 311 calls and 911 calls and seeing that there's really a pattern here," Mestre says. "Every sweep we've done, we've found some issues."
The program has expanded dramatically from the six to eight clean sweeps a year conducted in 2006 and 2007. In 2012, the city conducted 27 Clean Sweeps and two mini-sweeps citywide. The program partners volunteered 6,075 manpower hours and addressed issues at approximately 5,400 properties. By the end of the Clean Sweeps season in October this year, Buffalo will have performed another 27 such operations.
Breaking Down Data Silos Was a Challenge
Bringing all that together wasn't without its challenges. The city's Management Information Systems (MIS) department had to bring all the various city department heads together to break down the various departmental information silos, determine which data sets were useful and how best to express those data sets (for instance, selecting a unified way of identifying various properties). That was possible, Mestre says, because Mayor Brown was insistent on breaking down data silos.
"All of our departments are integrated with our 311 system," Mestre says. "That's really helped break down those silos. All of our departments are integrated."
"Once we had all the data coming into one place, it made it easier to double, triple, even quadruple our efforts," Mestre adds. "Having the leadership, equipment and software to bring this together has allowed us to expand the program and really add a lot of different partners. We used to do this one a month or every two weeks. We're now doing it once a week."
Thor Olavsrud covers IT Security, Big Data, Open Source, Microsoft Tools and Servers for CIO.com. Follow Thor on Twitter @ThorOlavsrud. Follow everything from CIO.com on Twitter @CIOonline, Facebook, Google + and LinkedIn. Email Thor at tolavsrud@cio.com