Pinterest, it's not just for brides-to-be, foodies and fashionistas anymore. Indeed, as the site has grown and grown up, it has turned into a popular spot for businesses of all types, including technology companies, to showcase and share their products, services and know-how.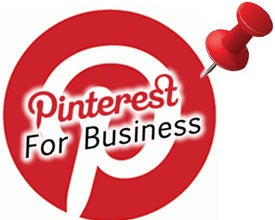 So how can CIOs and other tech pros benefit from Pinterest? Following are 11 tips from Abhi Khune, infrastructure manager at Pinterest, on how those working in IT or for a technology company can take advantage of Pinterest.
1. Find and follow influencers. Your home feed is what you make of it. Search for colleagues or respected peers and leaders, such as Stephen Gillett, the COO at Symantec. Or see what other companies, such as CareCloud and IBM, are doing. Then follow those boards.
[ Related: 14 Tips for How to Use Pinterest for Business ]
2. Follow leading IT news sources, such as the Wall Street Journal, Mashable , IDG Connect, TechCrunch and CNET. You can also search for all of the articles that are being pinned from a specific source by editing the URL and adding the website, e.g., http://pinterest.com/source/NameOfWebsite.com/. For example, you can search for content pinned from CIO.com here.
3. Pin helpful articles and books. Find an article you don't have time to read at that point, or discover a great business-related book that you want to read soon? Pin feature articles and books to read in the future to a board. (Examples: articles on mobile IT and cybersecurity news.)
4. Find useful infographics, such as this Pinterest board on CIOs or search for other cool technology infographics.
[ Related: How to Set Up a Pinterest Business Page ]
5. Create a board to track information on specific topics like the latest gadgets , information & security, Big Data, tablets and leadership.
6. Discover tech talks and webinars, via boards such as TED Talks.
7. Get career and talent search help. Looking for a new job? Search for terms like "interview tips" and "job search tips". Also check out resume tips from professional organizations like ABBTECH and Inside Jobs — or do a search for "resume tips".
Looking for talent? Check out what other companies are doing to showcase their company benefits and culture. For example, Target created a Target Careers account with boards for technology trends they're following, career advice and information on their leadership team.
8. Research upcoming IT conferences, or get ideas for your own events by checking out boards like Interop 2013 and GigaOM Events.
9. Create a group board to collaborate with colleagues.
10. Find out what others are saying about your company. To see what others are pinning or saying about your company, type http://pinterest.com/source/YourWebsite.com/ into your browser.
11. Find fun (yet practical) IT-themed office supplies and gifts.
In addition to the above 11 IT-related tips, Khune offered some more general words of advice on how to get the most out of Pinterest.
Find a pin you love and want to see others like it? Scroll down the page to see more recommendations under "People who pinned this also pinned…"
Come across a pin you know a colleague would enjoy? Send a pin privately.
Give your pins a clear description so that they are easy to find later. You can search your own pins by entering a keyword in the search box and filtering by "Just my pins".
Getting ready for an undercover project or don't want to reveal something to the general public? Create a secret board that only you (and anyone you invite as a collaborator) can see.
Jennifer Lonoff Schiff is a contributor to CIO.com and runs a marketing communications firm focused on helping organizations better interact with their customers, employees, and partners.
Follow everything from CIO.com on Twitter @CIOonline, on Facebook, and on Google +.