Thirty years in programming and IT management have been good to Michele Franchi. After her start as an assembly language programmer in 1982, she quickly rose through the ranks and weathered a few storms along the way. In 1992, she started in IT management, working with developers and quality analysts.
Now she's in a new position that she's happy with, but several months ago when she began her job search she wasn't getting the response she was hoping for. After putting her resume out there, she quickly realized her only interviews came from a network of professionals, which got her thinking, "What's going on with my resume?"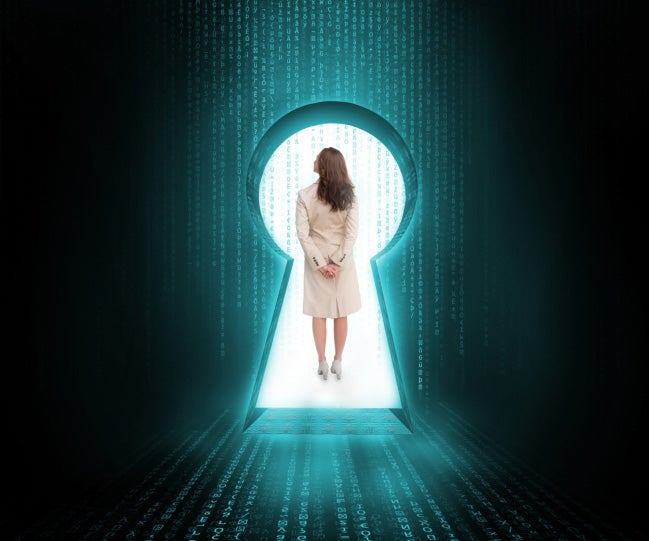 "I had spent several months working on my old resume. I knew it was more focused on describing what I had done, but not on how that benefited the companies I worked for. I was really struggling with quantifying my accomplishments. Almost all of the interviews I had came through networkimg," Franchi says.
After reading one of CIO.com's Resume Makeover series, she decided to put her name in the hat and that landed her the starring role in this month's makeover.
Meet Leadership Advisor Pamela Rucker
Pamela Rucker is the president of The Rucker Group, a C-Suite advisory organization, and co-chair of the CIO Council's Executive Women in IT. She has worked in many facets of IT management and leadership consulting, but her most recent role with the Executive Women in IT makes her a perfect fit to help Franchi.
First impressions are usually all you get with a resume unless it truly shines, and Rucker could tell there was room for improvement. "For me, it didn't pass the 20-second test. Michele has 20 years of experience, and probably only 20 seconds to get past a recruiter's review. Moreover, even if the recruiter was sitting right beside me, I'd have a stack of resumes to review in our meeting. I probably wouldn't give her resume more than two minutes and that's if I was interested in it," says Rucker.
She could see that Franchi's resume needed some attention and set up an interview with her, one of several with Franchi, where they discussed career goals, prior achievements and other career-related topics in an effort to create a laser focus on where Franchi wants her career to go.
"A person with 15-20 years of experience and multiple roles as a director would be good at what they do. I needed to know what made her different. What had she done that I could use? She needed to get to that point, and do it quickly," says Rucker.
After their meetings, they set out to create a more refined version of Franchi's resume that showcased her many achievements and talents that are relevant to her career aspirations.
Resume Quandaries
There too much going on: "Small fonts, narrow margins and lots of words that didn't get right to the point about why I should consider speaking with her," says Rucker. For the sake of clarity, Rucker created a cleaner, easier-to-follow layout in the same two-page format, removing unnecessary portions of the resume.
Her employment history made her look like a job hopper: According to Rucker, Franchi's resume made it appear as if she was in three different jobs in the last several years when she had, in fact, been in the same role and had survived company reorganizations and buy-outs.
"I felt like she had to change how that looked on her resume, because it made her look like she had been job hopping when she'd been sitting at the same desk for years. As a leader, I'd be annoyed that I missed out on a good candidate because her resume made her look inconsistent," says Rucker.
In the updated resume, Rucker simplified the layout and made it clearer the Franchi had successfully worked in the same role through outsourcings, rebadging and buy-outs. "She was obviously a very dedicated employee, managing difficult outsourcing initiatives with high employee turnover while still meeting transition deadlines."
Too many unnecessary keywords: Because all of her leads were coming via her network versus the resumes she was submitting, Franchi began to suspect that her resume wasn't getting past the Applicant Tracking System (ATS) that many employers use. "I really struggled not knowing if my resume was even getting onto the hiring manager's desk," says Franchi.
Rucker spent a great deal of time working on the resume to ensure it would get through the different ATS that employers use to weed out less-qualified candidates. This included removing all tables and graphics and other items such as placing the company name before the dates. More important was highlighting more appropriate skills and keywords that better reflected her experience and level of leadership. "She gave me a lot of advice on how to avoid the pitfalls of the ATS and actually get my resume in front of the hiring manager," says Franchi.
"I spent a lot of time trying to make sure her resume could get to me in the first place. By that, I mean, trying to set it up so that it gets through the applicant tracking system. I can't tell you the number of times I've been frustrated, as an executive, when I'm looking at resumes and wondering why I can't find more applicants that are qualified when I know I have a great job on the market," says Rucker.
Rucker says that this sentiment is felt by many other IT leaders as well. "If we know there are great candidates out there, why is it so hard for their resumes to land on our desk?" In her experience, some of that is due to the fact that the tracking system has removed candidates before she could ever see them, and some of that is because the recruiters couldn't tell from an applicant's resume that this candidate was someone an employer would definitely want to speak to.
The wrong skills were highlighted: People who have spent 20 to 30 years in the IT industry often have a resume that includes a laundry list of skills. The problem is they aren't all relevant to your current job search. Part of the task at hand is finding those skills that lend themselves well to the position you are targeting and then building a resume that showcases those skills.
"Lower and mid-level functions about her project management prowess needed to be replaced by higher-level capabilities that showed her developing strategy, driving enterprise transformations and working with the executive team," says Rucker.
Branding was off: Your brand separates you from everyone else who does a similar job. This is paramount to Rucker. "How you brand yourself is key. The first line in her old resume indicated that she's a seasoned program manager, and she's much more than that. She's been a director for more than 12 years, and has led large, multi-national initiatives. I heard someone say this before, and I couldn't agree more: You never want to say you're a librarian when you actually manage the National Archives."
Another example could be that you're an HTML5 developer who builds custom apps for various mobile platforms. You wouldn't brand yourself as simply a Web developer, because there are a plethora of Web developers out there. You'd want to make it known that what makes you special is your ability to build interactive HTML5 apps for any mobile platform on time and under budget. A brand like that and the right professional achievements in a resume can quickly distinguish you from the sea of mobile Web developers out there.
Quantifying Accomplishments, Overcoming Mental Blocks
Franchi was thrilled to work with Rucker and was enthusiastic regarding the results. "Overall, it was a great experience. The resume that Pamela put together tells a much better story about who I am and what I have accomplished. She really helped me break through the mental block I had on quantifying my accomplishments. She approached my resume from the perspective of a hiring manager, which was extremely helpful," says Franchi.
If you'd like to participate in the resume makeover please drop us an email with Resume Makeover 2013 in the subject and your resume attached.
Rich Hein is a senior writer for CIO.com. He covers IT careers. Follow everything from CIO.com on Twitter @CIOonline, on Facebook, and on Google +.