Office 365–Microsoft's subscription-based productivity software–is slowly working its way into organizations around the world. Back in February 2012 about one in seven Microsoft enterprise customers were using some aspect of Office 365, according to the company.
This past February the figure was more like one in five. And the number of small and midsize business using Office 365 grew by 150 percent in the same period, Microsoft says. (The company hasn't revealed the actual numbers.)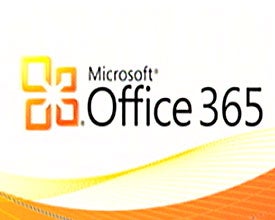 It certainly represents progress for the subscription model and linking the provision of software to users rather than machines. But it's hardly a glowing endorsement: 20 percent of enterprise customers is not a huge proportion, and 150 percent growth of a small user base still only produces a small user base.
But the pace of Office 365 adoption is likely to increase over the coming year, due to a product repositioning exercise which increases the scope of products that fall under the Office 365 brand. Thanks to the launch of the Office 365 ProPlus packages in February, some office productivity applications like Word and Excel installed as client software on desktops and laptops will also be counted as Office 365 installations.
Office365 ProPlus offers full desktop versions of the standard office apps, with the major difference over products like Office 2010 and Office 2013 in that these Office365 ProPlus apps are updated regularly via the Internet. However, there are other differences: Office 365 ProPlus is a subscription-based offering, rather than Office 2013, which comes with a perpetual license for a single installation. And Office 365 ProPlus is linked to a user, who can install the Office applications on up to five devices.
But the key point is that rather than being a true cloud-based Office suite, Office 365 in its ProPlus incarnation is partly a client-based suite, with various cloud features such as frequent updating and storage also provided.
Why is Microsoft Offering Client-based Software With Cloud-based Updates?
So what's the reason for Microsoft offering client-based Office software with regular cloud-based updates? Why is client software coming under the Office365 cloud brand?
One reason is that despite the benefits of cloud-based software, it is simply not as convenient or fully featured as the conventional Office suite, according to Julia White, senior director of Microsoft's Office Division. "Some customers hated the trade-off," she says.
With ProPlus, customers can get the best of both worlds, she suggests. "Because Office 365 ProPlus calls home (for updates) it is always evergreen. You open your Office app and there are new capabilities. Before, you got three years' worth of Office innovation every three years. Now you get innovation in small bites."
White also points out that Office 365 ProPlus client software and regular Office client software can run side by side on a single machine, ensuring that any compatibility issues can be overcome easily, and allowing organizations to move to the new cloud-updated model at their own pace. "IT departments are familiar with the way the old system works, but eventually people will move to the subscription model because there are only benefits," she says.
Does Office 365 Have a Successful Future Ahead of IT?
But the future success of Office 365 might not be quite so rosy as White believes, according to Wes Miller, an analyst at Directions on Microsoft.
"It's really important to remember that businesses move slowly. Some are only now getting rid of Office 2003 and Windows XP, and are trying to figure out if they should move to Office 2013 or Office 2010. These companies have not adapted to Internet speed, so constant updates may not suit them, " Miller says
There is a way for companies to configure ProPlus to manage updates in-house and apply only software updates that have been tested and validated, but that rather defeats the purpose one of the major features of ProPlus.
Another major feature, the fact that it is linked to a user and can be run on up to five devices, may also turn out not to be a benefit to some organizations, Miller points out. "What about organizations that simply don't have more than one device per user and which don't upgrade very often? Office comes with a perpetual license, so paying for software on a subscription basis may not be in their best interest financially," he says.
But there is no doubt that the subscription model is highly attractive to certain types of organization such as FHI 360, an international nonprofit human development organization.
"Our employee base in a given country can change rapidly, perhaps from 500 people down to 100," says Michael Mazza, the organization's Head of Information Solutions and Services. "Being able to use the Office suite in a subscription edition is very important as we don't want to have to purchase permanent licenses."
Staff in many countries also use Exchange running the cloud, with the associated cloud benefits. "Our server and storage costs are less, and equipment refreshes are no longer an issue we have to deal with which is good because we don't have lots of money of capital refreshes.
Another organization that has adopted Office 365 is Veyance Technologies, an exclusive manufacturer of Goodyear. About a third of its 9,000 associates use Office 365, including email, SharePoint, Lync, and Office on the desktop, according to John Hill, the company's CIO.
He says that the capability to install up to five copies of Office is very valuable to Veyance staff, as is the capability to store documents in SharePoint online. The company plans to make use of Microsoft's SkyDrive cloud storage for document storage later in the year.
The Attraction of Office 365
But the main attraction of Office 365 to Hill is that the cloud model suits the company's global geographical spread. It has already embraced the cloud with Workday for human capital management, Salesforce.com for sales automation, Interactive Intelligence for call center functionality in the cloud and ServiceNow for IT servicesin the cloud. "It's clear to me that the cloud strategy lets us move faster and cut costs effectively," he says.
Directions on Microsoft's Miller says he believes that the fact that companies like Veyance are adopting Office 365 shows that the momentum behind Office 365 is finally starting to build.
"Like with Windows 8, with Office 365 Microsoft is making a big long-term bet.," Miller says. "Small companies have begun to adopt Office 365 in a significant way and now I think you'll see it beginning to attract mid-sized and larger ones. I think we are a sea change of how people view utility computing,"
Paul Rubens is a technology journalist based in England. Contact him at paul@rubens.org.Follow everything from CIO.com on Twitter @CIOonline, on Facebook, and on Google +.