A diverse workforce is more productive, innovative and contributes to increased market share, profitability and lower employee turnover. Agreeing with that statement is the easy part. The tricky part: How to achieve that diversity.
One possibility is Entelo Diversity. The service is designed to give hiring managers, human resources professionals and recruiters an additional way to help identify, attract and hire talent from diverse, underrepresented populations, says Entelo CEO Jon Bischke.
Recruiting a Balanced Workforce
"Many companies still struggle to create such diverse and balanced workforces and to identify and reach out to women, to different ethnicities and other underrepresented groups," Bischke says. "We found many clients already working to address the issue of diversity, and we built this tool to assist them in their efforts," he says.
[Related: How to Attract and Retain Talent With the Right Benefits]
Entelo Diversity works in conjunction with Entelo's existing suite of recruiting and hiring tools, which leverage big data, analytics and social data to screen and source candidates, says Bischke.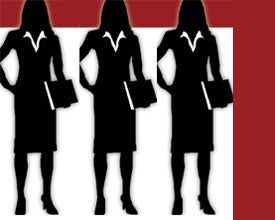 "Entelo Diversity is a Web crawler that uses a proprietary algorithm to aggregate profiles from publicly available information," Bischke says.
"It uses what's already indexed to create a more in-depth profile of a candidate, and then look at certain data points that could signal whether candidates are male, female, Hispanic, a veteran, " Bischke says. For example, is the candidate a member of the NAACP? That could signal they're African-American. Or, if the candidate was a member of a sorority during her college years, the assumption's made that they are female, he says.
Proof of Compliance
Bischke says though Entelo has done its due diligence around the legal and social implications of the tool, each client should understand the legal and compliance regulations of its particular industry and make sure the tool is right for them.
"As long as this tool is only being used to proactively recruit and identify underrepresented groups for hiring, then it's fine, but if it's used to weed out people, then obviously we don't want any part of that," Bischke says. "But we don't see companies using the tool that way; what we see is that many companies are already searching for more diverse candidates manually, and Entelo Diversity helps them automate some of these manual processes, saving both time and money," he says.
Entelo Diversity can also help companies meet legal and compliance statutes that require proof that they're searching for and hiring a diverse workforce, Bischke says.
Companies that contract with the United States Government, for example, are often required to provide documentation of their search and recruiting efforts from underrepresented groups, and the tool offers a fast, simple way to document compliance, Bischke says.
Hiring Veterans
In addition to helping companies identify and recruit women, minorities and other underrepresented groups into the workforce, Bischke says Entelo Diversity also helps businesses identify and recruit veterans.
[Related: Hospital CIO Leads Effort to Train Veterans for IT Jobs]
"We're also excited about the military aspect, and application of the tool for that population, too," he says. "We know that hiring from the population brings candidates with great leadership and technical skills, and we hope the tool can help veterans find employment," he says.
In addition, Bischke says, Entelo is committed to helping close the technical and skills gap currently plaguing the education system through its Hiring for Good program. Bischke says that Entelo works closely with CodeEd, an organization that teaches programming skills to middle school girls from underserved communities.
"Every time someone's hired via the Entelo tool, we fund one year of code instruction and education for an underprivileged girl through the CodeEd program," Bischke says.
Sharon Florentine covers IT careers and data center topics for CIO.com. Follow Sharon on Twitter @MyShar0na. Email her at sflorentine@cio.com Follow everything from CIO.com on Twitter @CIOonline and on Facebook.