Surrounded by sexy tech job destinations such as Twitter, Salesforce and Dropbox, near San Francisco's Union Square, Chris Morgan, an executive coach and founding principal at Morgan Alexander, asked a roomful of CIOs a challenging question: How do you get top-notch tech talent amidst competition from tech giants?
"The war for talent is mission critical," Morgan says.
The CIOs gathered at San Francisco's Hotel Nikko for a one-day CIO Perspectives event, organized by the publisher of CIO.com, to discuss the pressing issues of the day, including recruiting and managing tech talent. Many CIOs, especially those outside of tech, said they simply cannot compete with the Googles of the world and are having a tough time finding and retaining tech talent. Yet there are ways to discover diamonds in the rough and get the most out of the people you already have.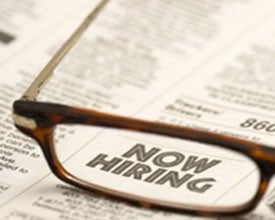 Make no mistake, there's a tech talent war underway on a scale unseen since the dot-com boom. Earlier this year, for instance, a Silicon Valley startup tried to woo a Google programmer away by offering a $500,000 salary, but the programmer refused and said he was making $3 million annually in cash and restricted stock units. Yahoo decided to give free food to employees as a recruiting and retaining perk at a cost of $14 million, Morgan says.
Demand is up for network engineers, software engineers and Web developers. Tech workers with "sweet spot" skills such as .Net, Java J2EE, PHP, SharePoint and mobile are getting multiple offers, according to David Knapp, metro market manager at staffing firm Robert Half Technology in San Francisco.
[Related: Millennials Rule the Valley: Enjoy It While It Lasts ]
When recruiting tech talent, Morgan says, the key is to focus on individuals who want to quickly grow their skills and influence, and who may even look at their technical work as a kind of art form that requires a lifetime of improvement. It's not about winning, he says, rather it's really about working toward personal perfection.
"Recruit for attitude, not for skill," Morgan says. "You're trying to get raw material."
That's an instinct CIOs on the fringes of Silicon Valley's starlit tech scene will need to tap if they want to recruit successfully. When B. Lee Jones, director of IT for the office of Mark Church at the County of San Mateo, ran across a stellar resume, he knew he had to appeal to the applicant's lofty aspirations. He told her that she would be working directly with the head of the department, who was a year away from retirement, and thus she would be groomed to take over.
"That was the deal closer," Lee Jones said at the CIO Perspectives event.
Given the recruitment challenges in Silicon Valley, CIOs might be better off coaching up their existing employees and inspiring them to pursue perfection. Unfortunately, CIOs give coaching short shrift, Morgan says. In a landmark study, three out of four companies said coaching is critical and should be someone's dedicated job, yet only a tiny percent actually practice what they preach, according to Morgan.
One CIO attendee said he was able to inspire staff by letting go of a manager who would often shoot down ideas. The new manager now helps employees get excited about their work by showing them that he is excited about their ideas. "Want to fire people up? Fire somebody," the CIO says.
[Related: Lesson From Steve Jobs: The Power of Inspiration ]
Praising employees can inspire them to pursue perfection in their work, but CIOs need to praise the right way, warns Morgan. If you praise an employee for being smart, for instance, he might think he's doing all that is expected and might not work as hard in the future. Or he might lie when he screws up, in an effort to maintain his super-smart status.
Instead, Morgan advises CIOs to recognize and reward employees' pursuit of perfection, not the end product.
"Don't praise or encourage intellect and talent," Morgan says. "Do praise for their effort."
Tom Kaneshige covers Apple, BYOD and Consumerization of IT for CIO.com. Follow Tom on Twitter @kaneshige. Follow everything from CIO.com on Twitter @CIOonline, Facebook, Google + and LinkedIn. Email Tom at tkaneshige@cio.com