WASHINGTON — Bridging the gender gap in IT might require a bold act on the part of policymakers, something along the lines of Title IX, the landmark civil rights law barring gender discrimination in education.
So mused Lisa Schlosser, deputy associate administrator of e-Government and Information Technology at the Office of Management and Budget Office, who spoke on a panel discussion Thursday at the annual FOSE government IT conference.
"Is there a Title IX for technology that we need to think about? Title IX was very transformational for women. You know, it's kind of how I got the opportunity," Schlosser said. "I'd just challenge us all to think, is there something bold … is there something like that that we really need to promote so that we can get more folks into technology early?"
[ Tech Industry Needs More Women: Shortage of Female STEM Workers Hurts Tech Industry ]
[ Early STEM Education Is Key: Early STEM Education Will Lead to More Women in IT ]
Schlosser and the other panelists, women who hold senior tech positions in industry and government, spoke of the need to diversify the IT workforce, particularly in terms of gender. Schlosser noted that recent studies have indicated that women hold only around one quarter of all IT jobs, while they account for roughly half of the overall workforce.
Short of a major piece of legislation reminiscent of Title IX moving through Congress to boost technical education for women and minorities — a dubious prospect in the current political climate — there are other, shorter-term steps that businesses and schools can take to gin up interest and boost recruiting in the STEM fields of science, technology, engineering and math, panelists suggested.
[ Related: Federal CIOs Struggle to Recruit Top Tech Talent ]
Those efforts could start with an expansion of the understanding of where STEM degrees are applicable.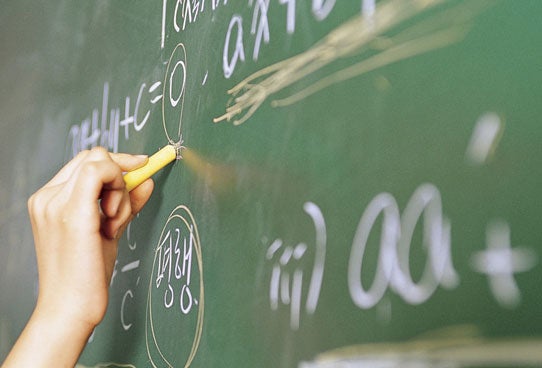 Anne Altman, general manager of IBM's U.S. federal government and industries division, pointed out that every corner of the modern professional world, from retail to healthcare to government, increasingly is driven by tech-oriented skills like data analysis. So it's not just IT companies like IBM that are hungry for workers with STEM backgrounds, though they're certainly among the most active pressing for policies to boost education in those areas and reform immigration laws to allow more skilled foreign workers in the country.

Altman suggested that businesses should work more actively with schools to position technical education as an entrée into a rewarding career in whatever field inspires them, and, hopefully, chip away at some of the familiar stereotypes that have sapped young people's interest in IT — that the work is boring, isolating, etc.

"I'm really excited about this, because young women now have the opportunity to see that this has an impact in wherever their interests lie, not just in what we historically called the STEM career paths," Altman said.

Some of that work could entail a grass-roots effort on the part of businesses to increase their presence in the schools. Businesses could dispatch employees to career fairs, say, or invite students from a local school to their office for a field trip. Members of the company's leadership team could arrange with local universities to deliver guest lectures, or even teach an adjunct class.

Curriculum reform is another important ingredient, according to Teresa Carlson, vice president of the worldwide public sector with Amazon Web Services. Carlson signaled support for establishing some baseline requirement for students to learn programming skills at an early age, with the important stipulation that that work would be presented not simply as an exercise, but as a problem-solving technique.

"I believe that we do have to start in elementary schools encouraging young girls to do coding, because it's the new typing. Everybody has to learn coding. And also to create an environment of social feasibility for them so that they're solving problems and seeing that technology is the way to do these kinds of things," Carlson said. "So I really believe that there's a huge opportunity for young girls and women to get into technology careers. And by the way, the salaries aren't so bad, either."

Kenneth Corbin is a Washington, D.C.-based writer who covers government and regulatory issues for CIO.com.

Follow everything from CIO.com on Twitter @CIOonline, on Facebook, and on Google +.