A recruiter would never think to approach a CIO and advise him or her on cloud storage technology. They don't have the technical knowledge, experience or skills to act as a trusted advisor in that role.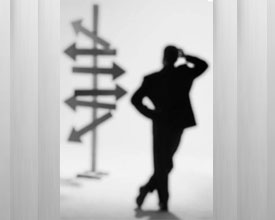 However, all too often, CIOs, hiring managers and executives do just that — approach recruiters and human resources professionals with specifications, demands and requirements for filling open positions that may have no basis in reality, says Jason Berkowitz, vice president of client services, Seven Step RPO (Recruitment Process Outsourcing).
Finding the best possible talent within the constraints of budget, geography and time-to-fill is hard enough as it is, but throw in unrealistic expectations and impossible hiring scenarios and recruiting can seem like a never-ending struggle, Berkowitz says.
"There's an uphill battle for recruiters, from the beginning, to establish themselves as both a technical and a business professional who has the authority to advise senior business leaders," Berkowitz says. "Every recruiter is faced with seemingly impossible challenges, but with the right tools and approaches, you can overcome these," he says.
Establishing credibility as a trusted advisor to senior leadership starts with education, Berkowitz says. Seven Step RPO's recent report on overcoming hiring challenges emphasizes the importance of credibility for recruiters.
[Related: How to Gauge Employee Satisfaction, One Question at a Time]
Authors Krista Williams and Michael Vecchio explain that the first step is presenting the business case behind hiring decisions, using subject-matter expertise and data to back up your opinions and suggestions.
Williams and Vecchio advise recruiters to focus on consistent delivery so that executives and stakeholders build trust in your capabilities, but to remember that in some cases, you're truly being asked to do the impossible.
"Bite the bullet a couple times on hard-to-fill challenges, but don't feel you have to keep bowing down — there is a true need to educate stakeholders, and sometimes that is by having them see that you have tried to meet their request, but it cannot be done," the authors state in the report.
[Related: Is the Technology Skills Gap Fact or Fiction?]
Leveraging data like competitive compensation rates, demand and availability of talent and skills can help validate your opinions and carry extra weight with executives and stakeholders, Williams and Vecchio say.
The goal is to gain trust and build credibility as a trusted advisor in the recruiting and hiring realm so that their perception of your value to the organization, as well as the current state of the market, is based on reality and not wishful thinking.
Besides educating senior leadership on the current economic market, relevant skill sets and barriers to hiring, recruiters must also be able to overcome many of the most common hiring scenarios, even when they seem impossible, Berkowitz says. Here are four all-too-common, near-impossible hiring scenarios recruiters face, and how to beat them.
Scenario 1: Salary Budget Is Below Market Rate
This is a common scenario, especially for well-known industry giants that rely on their reputation and history and don't keep their pay rates competitive, write Williams and Vecchio in the report.
This is where education and data can really make a difference, the authors say. Stakeholders who've been with the company for a long time may not understand what competitive pay rates are, so discussing the realities of competitive compensation rates and packages is critical, Williams and Vecchio say.
"Every study we've researched reveals that while salary isn't everything to a candidate, it can be a deal-breaker," says Berkowitz.
[Related: 12 Common IT Hiring Mistakes and How to Avoid Them]
"Employees are only willing to take so much as far as pay cuts. But we also know that quality of life and work-life balance considerations are extremely important," Berkowitz says. Stakeholders need to know that candidates are looking at benefits, cultural fit, flexibility, and work/life balance. Therefore, it's important to discuss the following:
What attracts candidates to a larger brand versus a smaller one?
How does your compensation compare to competitors?
What added value can you emphasize if pay increases are not possible?
Scenario 2: Brand Recognition Fails to Attract the Right Talent
This is similar to the first scenario in that many enterprises with well-known, desirable brands assume their reputation is enough to attract and keep top talent, write Williams and Vecchio. But while that may be enough to lure talent, it may not be sufficient to keep it if compensation, benefits, culture and engagement aren't emphasized, Berkowitz says, leading to problems of turnover and attrition.
"Candidates are not looking at the brand alone. They look at the job itself, the work-life balance, benefits, culture, and salary," say Williams and Vecchio in the report. "In effect, [stakeholders] are expecting you to ask candidates to take a step down in order to accept a position," the authors say.
In this case, asking questions like, "What are the actual day-to-day role requirements? What experience level is truly needed? If there is a gap in pay scale, what can you do to make it up?'" can go a long way toward bridging the gap between expectation and reality, the authors say.
[Related: How to Attract and Retain Tech Talent by Using Compensation Benchmarking]
"There's a huge disconnect between the consumer brand perception and the employment brand perception," says Berkowitz. "While senior leadership may think, 'Well, everyone wants to work here,' that may not be the case once someone's brought on board and realizes that they aren't satisfied with the salary, the benefits, the culture — it can be completely different once they're 'on the inside,'" he says.
To overcome this challenge, education and data become crucial once again. Be able to show hiring managers and stakeholders that there are tools in place that can help them understand what the talent market and candidate pool looks like, write Williams and Vecchio. And be prepared to ask questions like these:
Are we asking too much of a person in this role, for this pay?
Are we asking them to take a step down?
If we took the brand off the job, would they want to work here?
Scenario 3: Unreasonable Work Situation or Geography Demands
Many candidates are mobile and are looking for flexible work arrangements, and if you can offer flexibility, you can often attract higher quality candidates without regard to physical location. But getting your hiring manager to understand this can be challenging.
[Related: How to Bridge the Gap Between HR and IT]
"You also have to take into account cost of living and compensation based on different regions," says Berkowitz. "If you're trying to pay the same salary to someone in South Dakota as you are in New York City, well, one of those positions is going to be extremely hard to fill based on salary alone," he says.
You must again educate your executives and stakeholders. Encourage your hiring managers to carefully consider whether or not a certain role must be in a certain geographic location, and why, write Williams and Vecchio. Could you or should you allow an alternative, remote-work arrangement? If you can untie the role from the geographic location, you open up your talent market to a much broader pool and solve difficult geographic issues, they say, by asking these questions:
Is it necessary for the role to be onsite? If so, how often? If it is necessary, why is it necessary?
Encourage stakeholders to rethink where a certain position must be based. Educate hiring managers on the hiring implications and available talent pool.
For talent-deficient geographic markets, see if your company can offer higher compensation rates than the local market.
Encourage your company to be willing to pay for relocation.
Scenario 4: Lack of a Talent Pipeline to Fill Critical Roles
Critical roles are key positions in companies that are required to achieve and maintain strategic success, according to Williams and Vecchio, and when they stand empty, they cost your company revenue. Ideally, your company knows what those critical roles are and has succession plans in place but, if not, it's critical to have a prospective talent pipeline in place.
"To build a talent community means to identify those people who fall within the skill set you're looking for, in the geography you're looking for, and who would be willing to accept overtures from your company," says Berkowitz.
"Developing this type of talent community does take time and money, so it's important to start well before you have an open position. Consider ongoing engagement with folks who've applied in the past, or who interviewed with your firm and didn't get a job, for starters," he says. In additions, say Williams and Vecchio, make sure you are asking these questions:
Communicate with the line of business to identify their most critical roles. What will they be looking for as business strategy changes?
Build relationships before a need arises. Seek out your 'dream list' of top talent and start building relationships with them so that when positions open, it's a warm call to candidates.
Know who is being developed internally for critical roles and how soon they will be ready to be promoted. Keep abreast of any changes (such as if that person leaves the company) so that you aren't caught off-guard if the role opens up and an external hire is needed.
Sharon Florentine covers IT careers and data center topics for CIO.com. Follow Sharon on Twitter @MyShar0na. Email her at sflorentine@cio.com Follow everything from CIO.com on Twitter @CIOonline and on Facebook.