RIM has finally decided to ship another digital-camera-less BlackBerry. That'll no doubt be music to some of you enterprise users' ears; you may be able to bid adieu to those clunky ol' 8800 and 8700 series devices–at least if you're a Sprint customer. But I still can't help but wonder why RIM hasn't released any no-camera versions of its newest BlackBerrys (think: Bold, Storm, Curve 8900).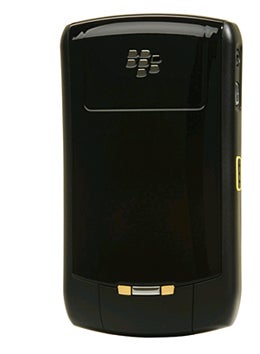 Sprint recently listed a version of its latest BlackBerry, the Curve 8350i with Push to Talk (PTT), which does not feature the same 2 megapixel shooter found within the rest of the Curve 83xx family. This is relevant, particularly to businesspeople, because some organizations, like financial groups, medical institutions and government agencies, ban digital cameras from their premises, or at least certain areas of them. That means BlackBerry users with camera-equipped smartphones must typically hand over their devices–and all the valuable information held within–before entering.
Prior to the release of the "new" 8350i, the BlackBerry 87xx and 88xx series were the best options for organizations seeking RIM devices without digital cameras. And though the Curve 8350i is a big step in the right direction, that first 8300 device has been around for years. The 8350i really isn't much different. It would've been nice to see RIM offer one of its latest and greatest handsets without a camera.
A couple months back, we heard rumors of a hot new BlackBerry Bold 9000 sans camera that was expected to go on sale in Japan; however, that device turned out to be a little too hot–Japanese carrier NTT DoCoMo quickly pulled its Bold from the market due to concerns about overheating keyboards.
As for the Curve 8350i's feature set, there's nothing much to call home about; it's a moderately enhanced version of the original Curve. The carrier's Nextel Direct Connect service lets Curve 8350i users instantly connect with other Sprint customers with PPT devices using its iDEN network, and that's unique. The device is also significantly more bulky than its other Curve 83xx siblings, due in part to its additional internal components; the 8350i packs both GPS and Wi-Fi, something that can't be said about any of the other 83xx series devices. But that's about it…
Come on, RIM. Enterprise users are your bread and butter–John Mayer and U2 be damned. The camera-less Curve is a step in the right direction, but why should businesspeople have to use what is, in essence, a two-year old device when their teenage sons and daughters have the best BlackBerry has to offer in their brand new Curve 8900 and Storm handsets?
Visit Sprint's site for more on the BlackBerry Curve 8350i.
AS
FREE CIO BlackBerry Newsletter
Get better use out of your BlackBerry and keep up-to-date on the latest developments. Sign-up ť