All set planning your supply chain strategy for 2009? How are the sales forecasts shaping up? Staying on top of your customer orders? What are your collaboration plans with your sourcing and retail partners?
In truth, I'm sitting here wondering how any company is planning for the future right now. As an example of just how difficult this must be—with or without supply chain, BI or forecasting software to help you plan—let's look at the curious case of the Nintendo Wii.
If there ever was a consumer product that lived up to retail industry analysts' hype as being "recession proof," the Nintendo Wii gaming console was it. Since its debut in 2006 and all the way through the turbulent economic environment and holiday season of 2008, the Wii has delivered handsome profits from all over the globe: In Nintendo's back yard in Japan, throughout Europe and in the United States.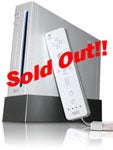 Wii sales have defied all consumer-spending logic and negative economic indicators. In the depressed timeframe of October to December 2008 alone (Nintendo's third quarter), the company sold 10.4 million Wii consoles, which was up from 7 million during the same period in 2007. At the close of the 2008 calendar year, Nintendo had sold nearly 45 million consoles in total, crushing competitors Microsoft (Xbox 360) and Sony (PlayStation line).
Recession? What recession?
No doubt, consumers' insatiable demand for the gaming system has pleased Nintendo's executives, filling the corporate coffers with trillions of yen. On the other hand, it's more than likely that the unyielding demand and resultant out-of-stocks have flummoxed supply chain managers who are tasked with catching up with demand and then determining exactly where the sought-after supply of console should be shipped each quarter.
But the end is nigh for the Wii's "recession proof" title.
The global recession has inevitably taken its toll on Wii sales: The company recently announced that while third-quarter Wii and DS (its other popular handheld game) sales were brisk, all was not well. Executives cut the Wii fiscal year sales forecast (which ends March 2009) by 1 million consoles, to 26.5 million. Nintendo also made similar reductions in Wii game sales (from a projected 200 million game titles to 193 million by end of year).
For the first three quarters of the fiscal year, net profit was down 18 percent compared with the previous year. And then in late January, Nintendo announced the unthinkable: It slashed its full-year profit forecast by a whopping 33 percent, the first profit drop in five years. Analysts were baffled. One speculated that Nintendo execs knew that "something big has gone wrong, and that people are not buying the [Nintendo] machines."
The market reacted with the deadly swiftness of a 13-year-old gamer with nunchuck in hand: On the Osaka Securities Exchange, Nintendo's stock dropped 12 percent, the largest amount in 18 years, according to Bloomberg data.
So the lingering question for Nintendo and every other consumer goods manufacturer is this: How on earth do you make plans for the rest of the year?
How many PCs or pairs of pants do you manufacture for the 2009 back to school season? Or Wiis or iPods, for Christmas 2009? Orders for these types of goods have to be made many months (sometimes nine or more) in advance.
In addition, how much do you utilize manufacturing-specific IT applications (such as demand-sensing software) in decision making, when little in the economy makes sense, and past results have little resemblance to what's happening now? Can IT applications actually help, or do doom-and-gloom scenarios and decisions made from "the gut" win out?
A 2008 Aberdeen Group report noted that "there is a missing link between supply chain, product management and finance professionals, which leads to sub-optimal decisions and impacts enterprise performance." This, of course, is not a climate for any "sub-optimal" decisions.
So I'd like to hear what you and your organizations are doing right now—besides, presumably, hoping and praying for some type of game-winning miracle.