Just when it looked as though mean ol' Uncle Sam was going to force Barack Obama to forfeit his beloved BlackBerry smartphone, new reports—and images—suggest that the 44th U.S. president may be able to hang onto his CrackBerry after all. For now, at least.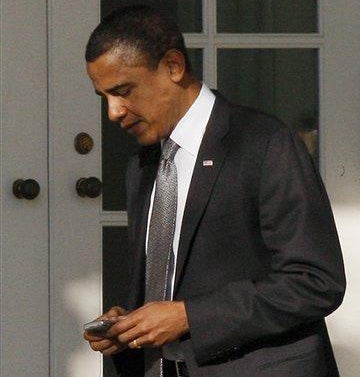 President Obama was spotted yesterday in Washington, D.C., walking the White House's West Wing Colonnade toward the Oval Office with 'Berry in hand. The specific device he's currently using? A Research In Motion (RIM) BlackBerry 8830 World Edition from Verizon Wireless.
That's right. The president is not using the hideous-looking Sectera Edge, the super-securified and Treo-like Windows Mobile device that was reportedly okayed for official use by the National Security Agency (NSA).
It's still unclear whether or not President Obama will be allowed to continuing using the BlackBerry 8830, which has supposedly been modified to enhance various voice and data encryption strengths. Last week, White House press secretary Robert Gibbs said that a deal had been struck to allow Obama access to his BlackBerry for communication with a handful of senior staffers and friends, and that his use of the device would be limited. But few details on the compromise—or who made the final decision—are available.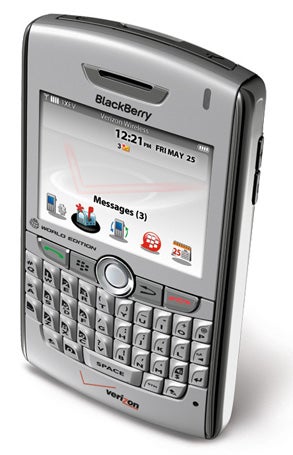 Two things are for certain: 1) President Obama is currently using a BlackBerry smartphone in some capacity and he's yet to be spotted with the Sectera Edge, and 2) the leader of the free world still doesn't have a current-generation BlackBerry—the 8830 was initially released by Verizon nearly two years ago.
What's a guy gotta do to get decent BlackBerry in Washington nowadays? With all the focus on Obama and his 'Berry—not to mention all the work going on under the hood to boost security/encryption—you'd think somebody would've offered the man an upgrade to a Bold, Curve 8900, or if he wants/needs to remain with Verizon, a Storm, at least. Sheesh.
AS
FREE CIO BlackBerry Newsletter
Get better use out of your BlackBerry and keep up-to-date on the latest developments. Sign-up »