In this video from DEMO Traction in San Francisco on April 22, 2015, Jared Fliesler, general partner at investment firm Matrix Partners, shares how Square grew to process $10 billion in payments. (To watch the video, register or log in below.)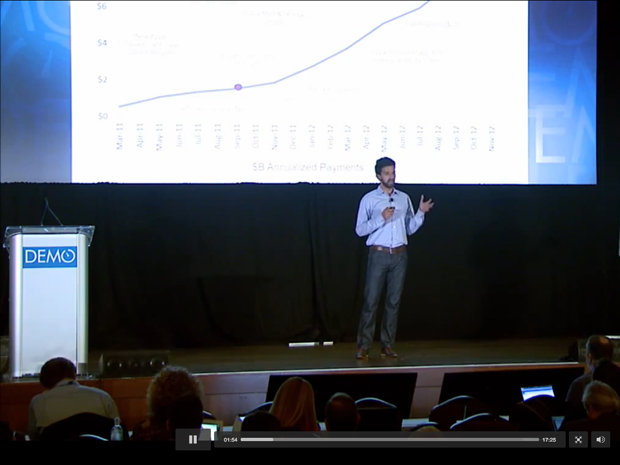 From the video:
Building a great product is like building a bridge. You recognize that there's a clear problem: People want to get to the other side. The most important question is to ask is what's the default? The status quo? What do they do today? They swim. Now are there pain points? Are there struggles? Of course: Swimming is exhausting. So you build a bridge—a solution that's significantly better than the default to solve for that problem.
A bridge is something that gets them from here to there in a much better, easier way. And that bridge needs to be sturdy, efficient, and fast — just like you want your product.
At Square, we were going into a space that was crowded. We weren't the first company to allow you to accept credit cards. We weren't even the first company to allow you to accept credit cards mobilly. But there were all these challenges that people had, so we wanted to build something that let you be in business anywhere — no separate power, no separate phone line.