Some developers spend weeks, even months, pouring through lines of code in attempts to create unique and valuable applications, but a South Carolina-based developer recently demonstrated his .Net Compact prowess—and impressive personal drive–by creating a new Windows Mobile application every day in the month of June.
I write about mobile applications very frequently for CIO.com, whether they be business-specific CRM and ERP applications or productivity downloads for both corporate and consumer smartphone users. I've largely focused on BlackBerry applications, offering up my favorite free apps, open-source downloads and even Research In Motion (RIM) executives' personal third-party-software picks—though I did write a free Windows Mobile apps story earlier this year.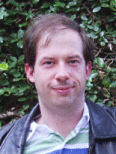 But in recent days, I've tried to shift my BlackBerry focus to other mobile devices and software platforms, specifically Microsoft Windows Mobile, and this achievement by Chris Craft, a senior developer with ACS Technologies, really caught my eye.
Craft's goal? "[F]or each of [the] applications to be useful, interesting, and straight-forward."
When I first heard about the whole 30 Apps in 30 Days deal, I couldn't help but be skeptical. Sure, an app a day is possible, but 30 valuable apps in one month's time? That's a whole new bucket of bananas. But Craft came pretty darn close to his goal. Some of his Windows Mobile applications are admittedly a bit basic, but every one of them could be valuable in the right situation.
Here's a quick breakdown of the three apps that look most promising to me—though I haven't yet had a chance to download and give them a test drive.
1) Trippr
This app "takes your current GPS position and pulls back pictures that are geotagged for the area you are in. So while you are riding down the road you can flickrscan for photos taken near you, possibly as close as the block you are on."
2) Repeatr
Repeatr is meant to repeat alerts for missed phone and text messages. It "has checkboxes allowing the user to choose what events…[to] monitor. And…a menu with a couple options, namely About and Exit. There is a "Clear Alerts" menu item, as well, that allows users to acknowledge they have responded to the alert(s). The application allows users to select the number of minutes between alerts up to 60 minutes."
3) GeoCash
The name is a play on the term "Geocaching"—a game in which participants stash GPS receivers along with "treasures" to create a sort of newfangled, global hide and seek–and the application is meant to help users keep track of the money they spend and where, using GPS data.

"The application is designed to be easy for the user to use and understand. The user only needs to enter the amount they spent along with a note, and then simply press log and it will be added to the GeoCash log."
As mentioned above, all of Craft's Windows Mobile applications can be obtained free of charge along with source code from his blog. If you download any of Craft's creations, please let me know what you think. I plan to experiment with a few of them in the near future, and I'll be sure to share my general impressions in the comments below this post.
AS
FREE CIO BlackBerry Newsletter
Get better use out of your Blackberry and keep up-to-date on latest developments. Sign-up »