Businessmen and other "CrackBerry" addicts in the United Arab Emirates (UAE) can today breathe a collective sigh of relief: BlackBerry service in the country is no longer under any threat of government suspension, according to a report on BusinessWeek.com.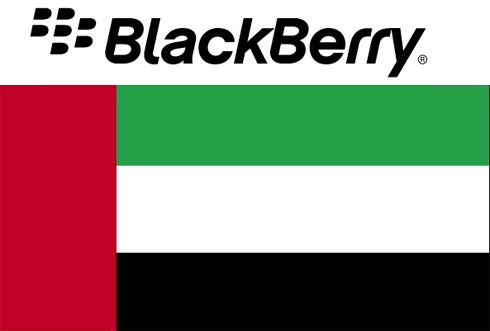 Mohammed al-Ghanim, director general of the UAE's telecom regulator, told the media on Monday that an agreement reached between the BlackBerry-maker and the UAE in early October is "final," and that BlackBerry service is no longer in danger of indefinite suspension due to security concerns.
The whole saga started back in July, when the UAE deemed the BlackBerry and the way it transfers data over the Internet and outside of UAE territories illegal and a "threat to national security." Shortly thereafter, the UAE set an October 11 deadline for compliance with related data-access-demands or BlackBerry service would be suspended throughout the country. And a variety of other countries, including Saudi Arabia, followed suit.
"BlackBerry data is immediately exported offshore, where it is managed by a foreign, commercial organization," the Telecommunications Regulatory Authority (TRA) of the UAE said, at the time, in a statement that was published on its website. "Blackberry data services are currently the only data services operating in the U.A.E. where this is the case," it added.
TRA said that "in their current form, certain Blackberry services allow users to act without any legal accountability, causing judicial, social and national security concerns."
RIM then attempted to assuage the country's concerns by explaining to UAE representatives that it simply could not open up certain encrypted BlackBerry Enterprise Server (BES) data, so it doesn't matter if that protected data leaves UAE territory or not. But RIM also said it would continue to work with the country to address ongoing BlackBerry security concerns related to "consumer" BlackBerry data, or BlackBerry Internet Service (BIS) data.
Just days before the October 11 deadline, the UAE's official news agency WAM reported that the TRA said BlackBerry services would continue to operate after the deadline, since they were newly "compliant with the UAE's telecommunications regulatory framework."
What did RIM do to reach compliancy? Specific details are not available, but RIM very likely set up BlackBerry servers within the UAE to allow the government and wireless carriers to test a number of methods that could give them the desired access to some BlackBerry data, be it through third-party monitoring software or otherwise.
Regardless, Mohammed al-Ghanim's comments today suggest that BlackBerry smartphones will be up and running in the UAE for the foreseeable future.
In related news, RIM is reportedly still working with the Indian government to satisfy similar security concerns over BlackBerry service in that country, even though India claims it has "decrypted the data on Research In Motion's (RIM) BlackBerry networks." And the BlackBerry-maker also recently came to an agreement with Saudi Arabia, under which it moved BlackBerry servers to that country and granted some access to previously protected BlackBerry data.
RIM, a company that prides itself on security and the integrity of data on BlackBerry smartphones, has started down a slippery slope by opening up various components of the BlackBerry ecosystem, and the public–and corporate–perception of the company could suffer, since many see RIM's recent moves as concessions to foreign governments' demands.
AS
Via BusinessWeek.com
Al Sacco covers Mobile and Wireless for CIO.com. Follow Al on Twitter @ASacco. Follow everything from CIO.com on Twitter @CIOonline. Email Al at ASacco@CIO.com.