Yesterday, BlackBerry-maker Research In Motion took the wraps off its much-anticipated tablet computer, the BlackBerry PlayBook.
I'm on the scene in San Francisco at the company's third annual BlackBerry Developer Conference (DevCon), where the BlackBerry PlayBook was announced, and though I wasn't able to get any real hands-on time with the tablet—no press was allowed to lay hands on it, as far as I know—I did shoot a handful of images and a quick video clip of the device while on display.
Pricing details are unknown as of this point, but RIM hopes to release the BlackBerry PlayBook in early 2011. For more details and technical specifications, read "BlackBerry "PlayBook" is Enterprise-Grade Mobile Tablet." Or visit RIM's official PlayBook website.
AS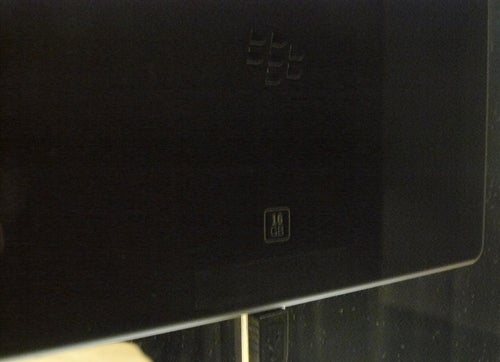 Al Sacco covers Mobile and Wireless for CIO.com. Follow Al on Twitter @ASacco. Follow everything from CIO.com on Twitter @CIOonline. Email Al at ASacco@CIO.com.