I've penned quite a few tutorials on how to extend and maximize your BlackBerry smartphone's battery life, (check out the two most recent ones here and here) but this week I found a new post on BlackBerry-maker Research In Motion's (RIM) technical solution center that focuses on the brand new BlackBerry Torch 9800.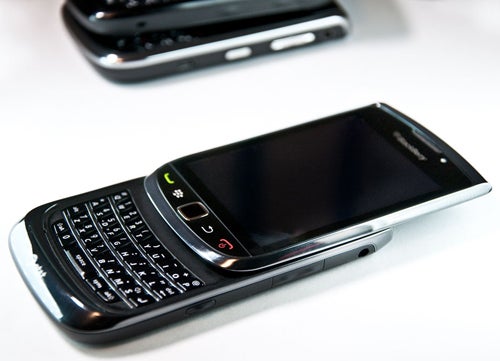 I've touched on some of the tips before in my BlackBerry battery-life stories, but a couple of them are unique to the new BlackBerry Torch and RIM's latest OS, BlackBerry 6, and are therefore worth a mention here.
RIM's Torch 9800 battery tips are as follows:
Close your browser when not in use; ensure all browser tabs are closed (close with the Escape key, not the red End key)

Exit your media player when not in use (or set the default timeout to a shorter interval within media > options)

Press the lock button (top left) before putting the device in a pocket (to avoid unnecessary display battery consumption)

Exit/close applications when not in use (especially any applications that utilize the GPS functionality). Monitor/be aware of the frequency of Podcast and Social Feeds updates (you may want to disable automatic refreshing).
The first point is BlackBerry 6 specific, and it should apply to all RIM smartphone's running the new OS, since the BlackBerry Webkit browser in BlackBerry 6 is the first RIM browser to offer tabbed-browsing functionality.
In reference to the second point, you can adjust your BlackBerry's default media-player timeout by opening up your media application/folder, tapping the BlackBerry Menu key and choosing Options. Then, choose a new timeout value (5, 10, 20 minutes, etc.) and save your changes.
The third tip aims to reduce accidental activation of your BlackBerry Torch's screen while in a pocket or handbag, which can drain battery. Another way to ensure that you BlackBerry Torch, or any other BlackBerry, isn't consuming battery life when in your pocket is to set an automatic password lock. Your device will then lock on its own after a certain time period even if you forget to lock it. (Learn how to activate your BlackBerry password lock and otherwise improve your BlackBerry security, by reading "BlackBerry Security Basics: Five Tips to Keep Your Smartphone Safe.")
Finally, adjust the update frequency in RIM's Podcast and Social Feeds apps—Social Feeds is only available in BlackBerry 6—to conserve battery life. To modify Social Feeds update settings, open up the application, then hit your BlackBerry Menu key to locate the app Options. Next, open the RSS Options menu and change the Automatically Refresh Your RSS Feeds option to a higher value. The more time between refreshes, the less battery life the application needs.
Learn more BlackBerry battery basics here.
AS
Via @BlackBerryHelp