BlackBerry-maker Research In Motion (RIM) is typically lauded for its solid security offerings, but last weekend the handset-maker's wares were dubbed a national security risk by a federation of Arab territories.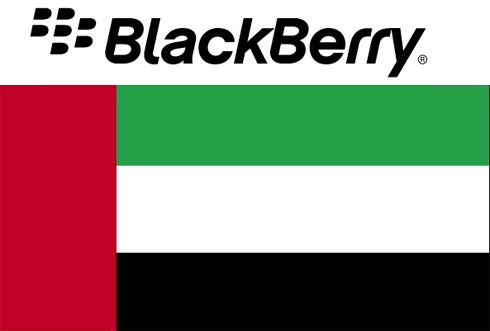 The United Arab Emirates' (UAE) Telecommunications Regulatory Authority called out RIM and its BlackBerry data transfer processes, saying the devices represent a serious national security risk. And the UAE appears to be the next country to seek access to RIM's secure data, following others including India.
From an Emirates News Agency statement:
"Certain Blackberry applications allow people to misuse the service, causing serious social, judicial and national security repercussions," and because related data is potentially stored outside of UAE territory, it is "beyond the jurisdiction of national legislation."
Since RIM's BlackBerry data transfer processes send, and possibly store, encrypted data through its servers in Canada, the UAE is concerned that those processes violate its 2007 UAE Safety, Emergency and National Security rules, which bar potentially sensitive data from offshore storage, according to reports.
BlackBerry smartphones first arrived in the UAE in 2006, just before the security rules at issue were instituted. And the regulators claim they have been working since then to find a solution that lets citizens and businesses employ BlackBerry smartphones while still meeting national security regulations. Interestingly, the UAE has allowed BlackBerrys to function in violation of its laws for nearly three years.
To me, it seems the UAE is the latest group to attempt to get RIM to allow some type of BlackBerry-data monitoring for its government. As mentioned above, India has also requested similar access to secure BlackBerry transmissions.
So far, RIM has refused all such requests, and India is said to have recently issued an ultimatum for when RIM must act: The BlackBerry-maker must offer up a means for the Indian government to monitor certain electronic communications by the end of this month…or else. What exactly that "else" entails is unclear, but it seems extremely unlikely that RIM will simply open up its secure data to government agencies.
Whatever happens in India in the coming months will likely serve as a precursor to how the drama will unfold in the UAE, as well. Stay tuned to the Mobile WorkHorse blog for developments as they become available.
AS
via IDG News Service and Bloomberg
FREE CIO BlackBerry Newsletter
Get better use out of your BlackBerry and keep up-to-date on the latest developments. Sign-up »