I came across an intriguing job ad recently that shows just how important data scientists will be. The role of a data scientist isn't new but now it's hotter than ever. American Express is looking for a whole team of data scientists, including a senior leader for a role that sounds pretty darn critical to the future of the $32.3 billion financial services company.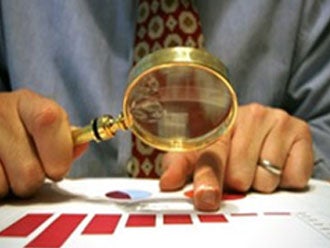 Evidently, these data scientists will be accountable for some pretty make-or-break moves by America Express. From the ad:
…will lead a team of Data Scientists to help American Express accelerate its digital transformation. This position will be a part of a highly motivated and innovative team driving the strategy of Amex. Challenges will include designing the winning applications that will elevate Amex to the forefront of the digital revolution.
Who's Hiring Data Scientists? Facebook, Google, Stumbleupon and More
Why Your IT Department Needs Data Scientists
What it Takes to Be a Data Scientist
Could Data Scientist Be Your Next Job?
Yikes. Drive strategy in a digital revolution! If you think you can take that kind of pressure – and have a PhD — American Express provides some example projects you could bring to life. They include:
Recommending the most relevant experience. An experience can be an American Express product or service or merchant offer. Inputs to the recommendation could include implicit and explicit card member preferences, location, time, click stream data and social media data.
Intelligently integrating traditional structured data with unstructured data from Web and social media.
Identifying communities within the American Express ecosystem of card members and merchants and partner with marketing teams to devise new marketing strategies.
American Express is recruiting to fill six data scientist positions, along with various analytics jobs. Clearly, the company wants to stock up on hybrid IT professionals/statisticians/business strategists, replete with doctorates and master's degrees in statistics, math and computer science. They will be key to pushing American Express into new product areas that mesh the physical and online experiences of customers who have come to expect top-notch service from the company. (American Express is serious about its "digital transformation," by the way, separately planning to invest $100 million in startups with new technology to help with mobile payments, fraud detection and customer loyalty, among other online commerce areas whose success is heavily dependent upon analytics.)
Today, companies are charging data scientists with creating something important and innovative – new business models, new product ideas — out of Big Data. In many industries, there's lots of demand for data scientists. Monster.com lists 600 such jobs, Dice.com nearly 200. Many of these job openings are for contract work, presumably because CIOs are still feeling their way along the Big Data track and aren't ready to hire permanent staff, or they need to get projects going more quickly than in-house staff can manage.
What I wonder is whether CIOs will make data scientists out of existing IT staff members, such as analytics and database experts, or hire new people. Huge demand for data scientists is driving compensation up, according to market researcher Ovum. Dice.com shows salaries of up to $160,000 for the jobs, though who knows if that's really what companies will pay. But it's nearly always less expensive to train and develop the people you know and like than to find, vet and hire new ones. Do CIOs have the patience? Do their bosses?