I've written about the Sanyo Eneloop rechargeable batteries earlier this year, which are essentially advanced nickel-metal hydride (NiMH) batteries that offer a significantly lower rate of self-discharge. This means that batteries left on the shelf are still usable months after their last charge, which is invaluable if you like having spares around.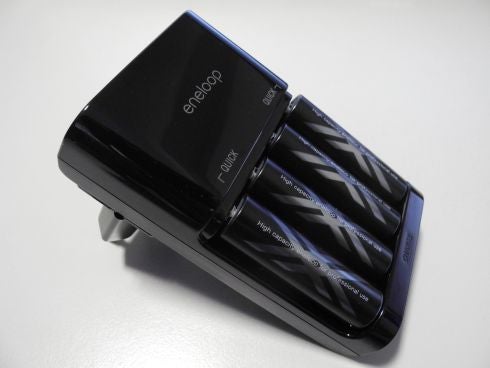 The Sanyo Eneloop XX incorporates the same technology for use with the latest battery-powered gadgets like the Microsoft Wedge Mobile Keyboard or other portable gadgets. The difference lies in how it offers a much higher 2,500mAh of capacity instead of the 2,000mAh found in the standard Eneloop.
As with the standard Eneloop rechargeable batteries, though, the Eneloop XX also comes pre-charged and ready for immediate use.
There are a couple of downsides to this higher capacity. The Eneloop XX is more expensive, and can only be recharged 500 times instead of 1,500 times. To put the latter point in perspective, that means the Eneloop XX has a lifespan of about five years if recharged at a frequency of twice a week.
Aside from high-drain devices such as digital cameras and professional camera flashes, the higher capacity of the Eneloop XX should serve electronic gadgets well due to the longer period of use before having to recharge the batteries.
The Eneloop XX Battery is currently being sold on Amazon at $17.40 per pack of four AA. The standard Eneloop costs about $33.30 for 8 AA and 4 AAA batteries, and includes a bundled Sanyo-branded four-battery charger.
For heavy users who find the bundled battery charger too slow, reader Stephen Schneider previously wrote in and recommended the Alpha Power BC1000 Battery Charger by La Crosse Technology. I will definitely write about it once I have the opportunity to test it out. For now, you can read more about the Eneloop XX at its official product page.