Yesterday, BlackBerry-maker Research In Motion (RIM) released the first official details on its next-generation BlackBerry Enterprise Server, BES 10.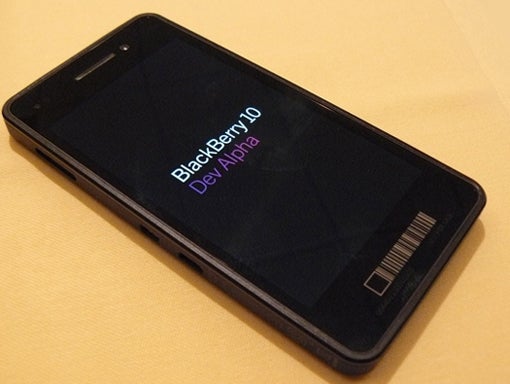 Earlier this year, RIM released BlackBerry Mobile Fusion because current versions of BES won't be compatible with its next-generation BlackBerry 10 OS. But Mobile Fusion isn't compatible with current, in-market BlackBerrys running BlackBerry OS 7 or earlier. So companies that want to use RIM infrastructure to manage both old BlackBerry smartphones and PlayBook tablets and smartphones running BlackBerry 10 will need two BlackBerry servers to do so: BES for older BlackBerrys; and Mobile Fusion for BlackBerry 10 devices.
I sat down with RIM's VP of Enterprise Product Management Alan Panezic last February for more details on the situation. In other words, the BES/BlackBerry 10 incompatibility issue is not news.
A report published yesterday on BGR.com caused a lot of confusion around BlackBerry 10 and BES 10, and I've received a number of questions from readers asking me if the report is accurate. It is, but it's also misleading. It's misleading because it suggests the BES/BlackBerry 10 incompatibility issue is something new. Again, it's not.
The only real news here is that BES 10 will not resolve the BES/BlackBerry 10 incompatibility problem. Enterprises will still need two servers, or virtual servers, to manage both old and new BlackBerry devices. That's not surprising, though, because RIM stated months ago that enterprises will need to use two separate servers to manage old and new BlackBerrys. But BES 10 will serve as a central management console to allow enterprise to manage all BlackBerry devices, and even iOS and Android devices thanks to Mobile Fusion, via a single interface.
RIM hasn't released any information on BES 10 pricing, and it won't be available until early next year, when RIM releases the first BlackBerry 10 devices. It's still unclear whether or not enterprises will need to pay for two separate products to manage old and new BlackBerrys. But BES 10 should make it simple to manage devices on BES and Mobile Fusion servers using one console.
There are still a lot of unanswered questions about BES 10 and how it will integrate with older BES and Mobile Fusion infrastructure. But I'm told that RIM is working on a blog post for its Inside BlackBerry for Business Blog right now that should provide some more information on the situation.
AS