Everyone I know who uses DropBox freaked out this month when the hot cloud storage company finally admitted that it had been hacked. Although DropBox has tightened up security, trust is essential when you've turned over your precious data, photos and music to a company that lives in the mysterious cloud. For many people, that trust has been broken.
Picking a new vendor makes sense if you no longer trust DropBox, but before you say sayonara decide what you really want. If security is uppermost in your mind, it appears that the best choice is a relatively unknown service called SpiderOak. If you're willing to accept a lower, but still reasonable, level of security you've got a lot of choices that are simpler and generally more user-friendly than SpiderOak. You also need to decide if what you really want is backup, as opposed to just storage.
Since there are so many cloud vendor out there these days, I'd suggest you look to a site called NextAdv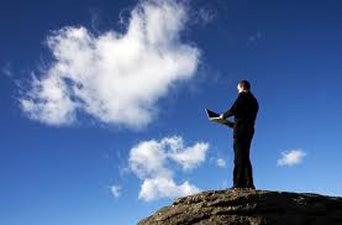 isor.com, which rates online services, including eight cloud storage vendors. NextAdvisor doesn't pretend to compete with organizations like PCWorld (our sister publication) that do painstaking laboratory testing of products, but it does have an independent staff that does a hands-on evaluation of online services. NextAdvisor offers an easy-to-read chart that compares the main features and prices of the eight vendors and it's a good place to start your search.
NextAdvisor CEO Erik Larson told me that his staff was impressed with the level of security offered by SpiderOak, but noted that the service is geared toward more advanced users, and some people might find it less convenient than services like Google Drive.
Since I haven't been able to use all of these services myself, I did some online research and found that Larson's conclusions were right in line with an evaluation by Ars Technica, a well-respected Web site staffed by people who know quite a bit about technology. "Generally speaking, SpiderOak is a much more flexible product than Dropbox, but the added security and flexibility come at the expense of user-friendliness," the review at Ars Techica states.
As to security, SpiderOak uses 256-bit AES encryption, plus two-factor authentication. "You may be familiar with this if you use banking or other financial sites, which often require a PIN or the answer to a secret question in addition to your username and password. In SpiderOak's case, enabling two-factor authentication will require a code sent to you via SMS as well as your account password every time you log in," the site explains.
There's another layer of security as well. Each user of SpiderOak has a log-in that the company does not know. That's a big advantage if some government agency demands your documents; it's a disadvantage if you lose it. Since SpiderOak's staff does not know your log-in, they can't help you — or the government — gain access.
Finally, remember that DropBox is primarily a place to store documents in a place accessible to a group of people, or to you if for some reason you don't want to keep those items on your computer. It is not a backup service. SpiderOak and many of its competitors do offer automated backup and some make it simple to synchronize those backups among a number of computers.